A Customer Driven USA Made Brand for Over 30 Years
MADE IN THE USA
We are located in Buffalo, NY
As a U.S. infection control, first aid & OTC manufacturer, we have been dedicated to leading the fight against preventable infections and cross-contamination for over 30 years. Driven by our firm commitment to high-quality products, we manufacture EPA-registered, and over-the-counter (OTC)  products in our FDA regulated facility. With our shared vision of protecting people, we offer the very best value in complete product solutions to keep you, your employees, patients and communities safe.
Proudly located in the city of Buffalo, Safetec operates within our three facilities. From product ideology through chemistry testing to manufacturing, marketing, sales, and distribution, we do it all in-house with our growing team of over 120 employees.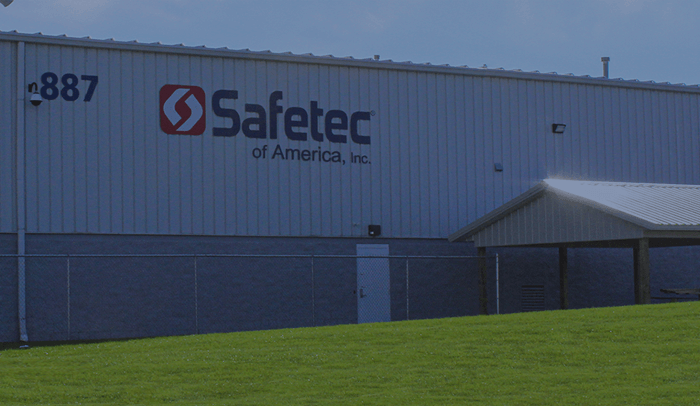 American-made products
A passion for safe and effective quality products has guided everything we do at Safetec. We are proud to operate, manufacture, hire, and distribute from the United States.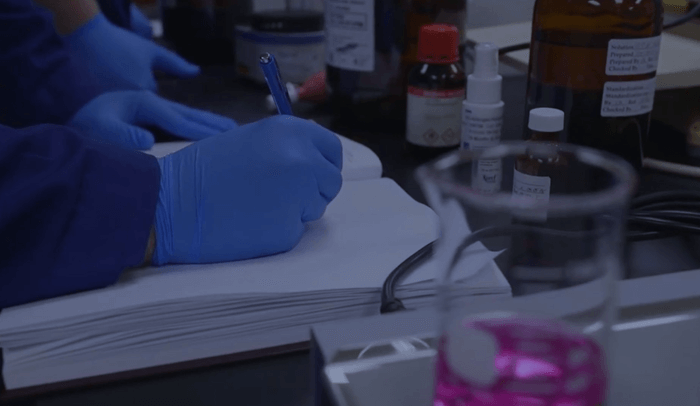 New Product Development
Safetec continues to develop and offer new product solutions with our in-house chemistry and R&D team to accommodate our customers' continually evolving needs and growing demands.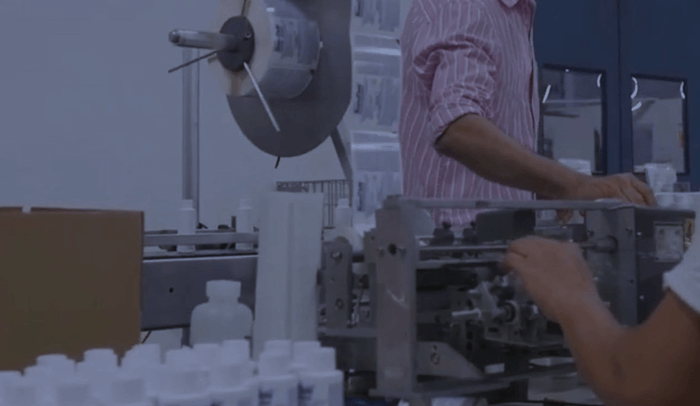 Expert Knowledge
The team at Safetec follows exemplary quality control procedures when developing and manufacturing all products and complies strictly with standard FDA and EPA regulations.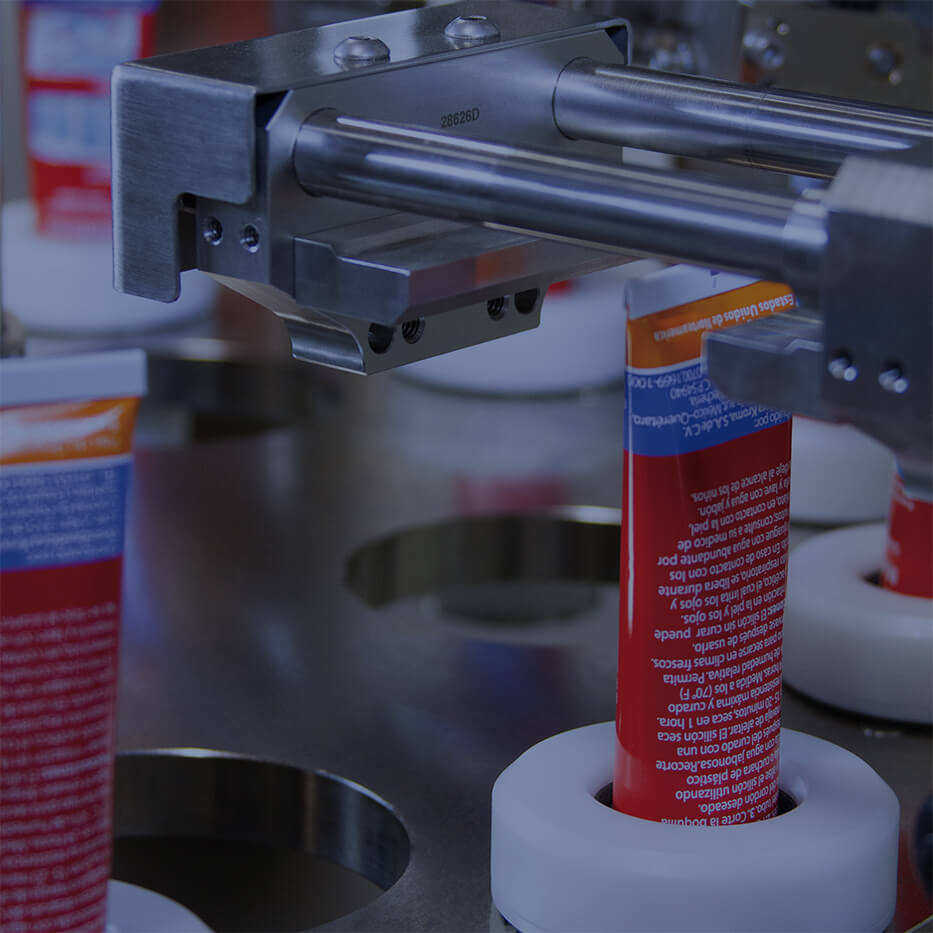 Full Private Labeling Capabilities
With decades of experience as a full-service, private label manufacturer, Safetec has established a team of highly qualified in-house experts all under one roof to work directly with our customers.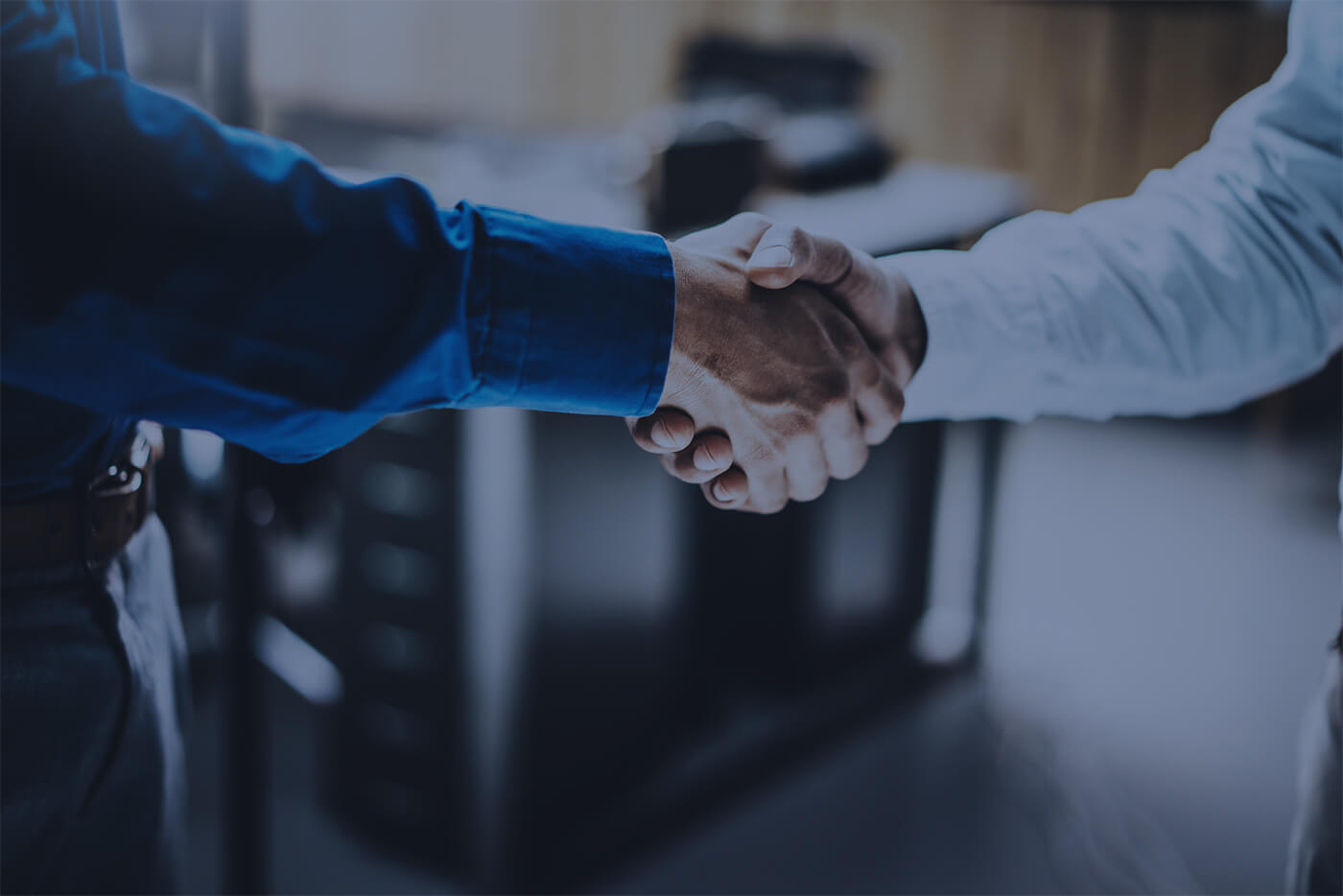 Customer-driven
Customers are at the heart of everything we do, and our customers know we are a company they can rely on for high-quality, trusted products. We partner with distributors worldwide to get safe and effective products where they belong, into the hands of those that need them.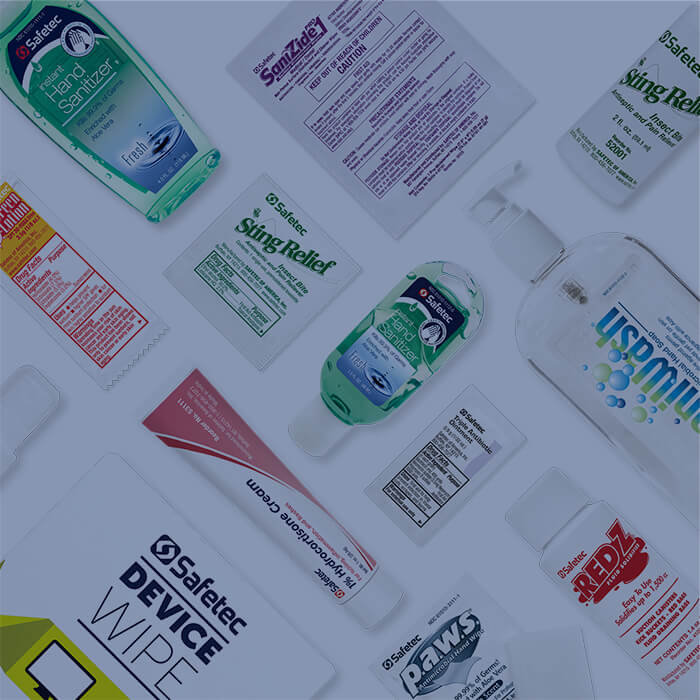 Diverse Product Line
A full line of infection control, first aid & OTC product solutions are available with descriptive and convenient packaging options, offering end-to-end protection from one source.
CERTIFIED
Expert Knowledge
The team at Safetec follows exemplary quality control procedures when developing and manufacturing all products and complies strictly with standard FDA and EPA regulations. Safetec's facility is FDA regulated and maintains a UL GMP certification (Management System Certified by UL with regard to 21 CFR Parts 210/211) to ensure proper quality, purity, and effectiveness for all of our products.
Safetec develops and manufactures products sold nationally and internationally to distributors with infection control, first aid & OTC, and compliance customers. Our vision to protect people guides us in everything we do in the fight against infectious diseases and cross-contamination while fulfilling mandated compliance guidelines.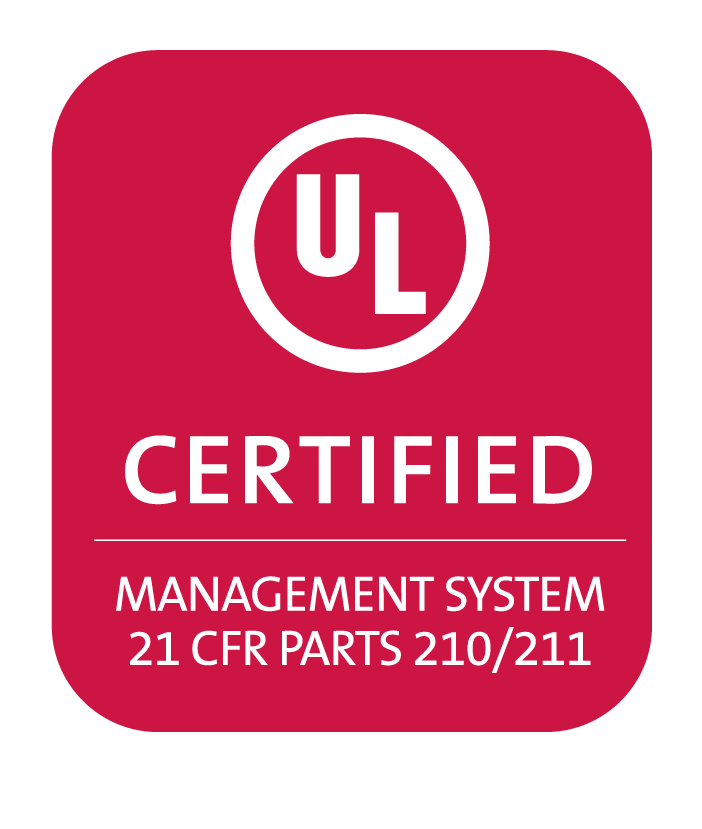 Meet the people of Safetec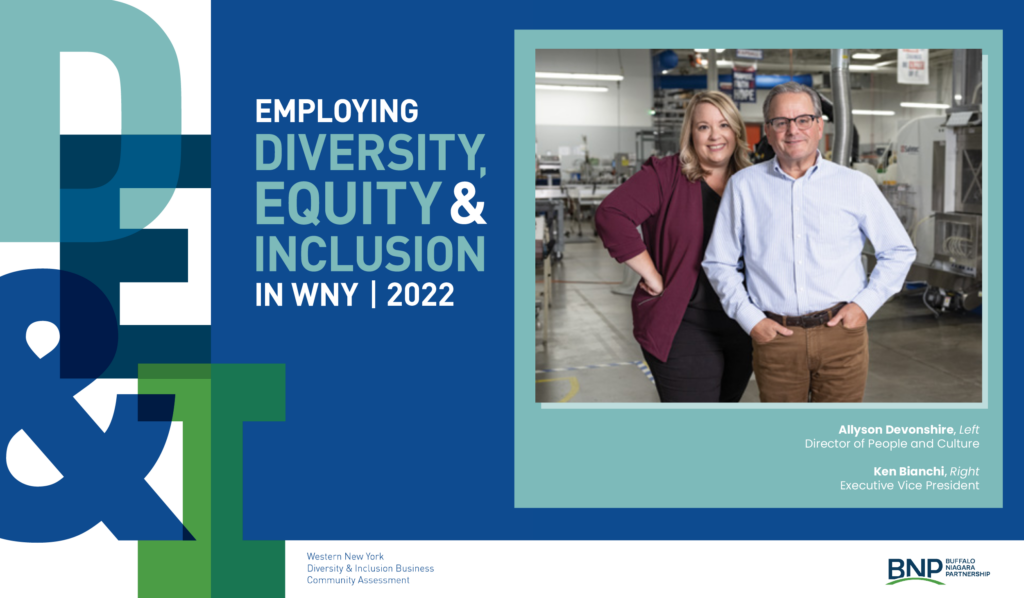 03/02/23
By Dana Szymkowiak
Safetec is featured in Buffalo Niagara Partnership's Employing Diversity, Equity, & Inclusion in WNY Report
The Buffalo Niagara Partnership recently recognized Safetec for our efforts toward Diversity, Equity, & Inclusion. This year's report shows the progress that has been made toward more inclusive workplace cultures. On page 13 of the…
Continue Reading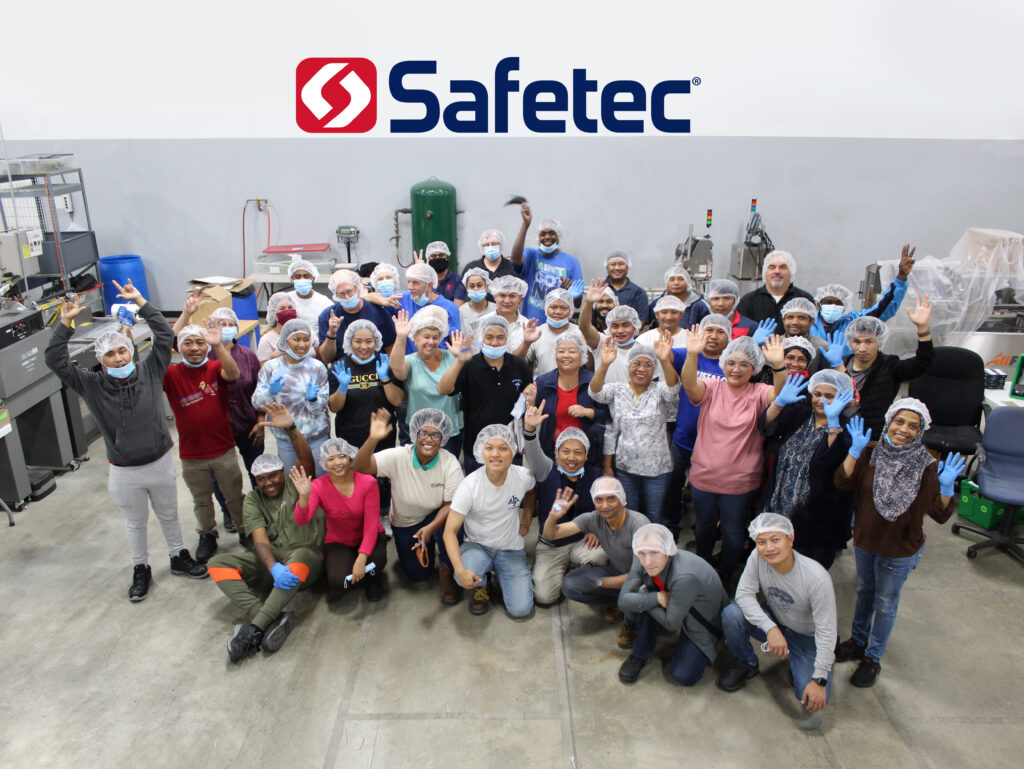 01/03/22
By Dana Szymkowiak
Company of the Year: Safetec gets back to its roots after challenging year
It's been one rollercoaster of a year, and Safetec of America is holding on. After demand for the Buffalo manufacturer's infection-control products skyrocketed in 2020, it quickly plummeted this year, when vaccinations increased, Covid-19 cases…
Continue Reading
Press Releases
Safetec of America Unveils "Mind to Market"

Safetec of America Unveils "Mind to Market"

Safetec of America Unveils "Mind to Market": A Comprehensive Private Label Website Showcasing Unmatched Expertise and High-Quality Solutions

Buffalo, NY 08.07.23 – Safetec of America, a leading name in infection control and first aid products, is thrilled to announce the launch of its dedicated private label website, "Mind to Market." This cutting-edge platform aims to demonstrate Safetec's unwavering commitment to delivering top-tier products. Safetec's Mind to Market can be a game-changer for businesses seeking to create their own line of exceptional products.

Mind to Market offers an immersive experience that provides a deeper understanding of Safetec's unparalleled expertise, packaging options, state-of-the-art machine capabilities, and standard formulations. As a window into Safetec's comprehensive private label solutions, this website showcases the company's dedication to fostering successful partnerships and facilitating seamless private label product development.

"Our new Mind to Market website is more than just an online platform; it is a testament to our dedication to excellence and our desire to assist businesses in bringing their ideas to life," said Ken Bianchi, Executive Vice President of Safetec of America. "We are thrilled to offer our partners a comprehensive resource showcasing our abilities to cultivate successful collaborations."

With Mind to Market, potential clients gain access to Safetec's extensive expertise and resources that are crucial in developing a successful private-label product line. The website is a strategic tool to generate interest and foster engagement from those seeking reliable, flexible, and experienced partners in their private-label endeavors.

At Mind to Market, visitors can explore various features designed to enhance their understanding of Safetec's capabilities. Highlights of the website include:

Expertise Showcase: Learn about Safetec's decades-long industry experience and its unmatched knowledge in infection control and first aid products.
Packaging Options: Discover the wide array of packaging choices available, tailored to meet the unique needs of each product.
Machine Capabilities: Watch captivating videos of Safetec's advanced machines in action, demonstrating their precision and efficiency in the manufacturing process.
Standard Formulations: Gain insights into Safetec's tried-and-tested standard formulations, developed with the utmost care and adherence to quality.
Regulatory Support: Safetec's dedicated quality and regulatory team assists partners in meeting FDA standards and confidently navigating the complex regulatory landscape.

"We are proud to offer this comprehensive resource to our existing and potential partners, aimed at driving new partnerships and enabling prosperous collaborations," said Tori Robinson, Creative and Brand Manager at Safetec of America. "Mind to Market represents our commitment to supporting our clients' vision and achieving mutual success."

To experience the Mind to Market website and explore Safetec's private label capabilities, visit www.privatelabel.safetec.com.

About Safetec of America: Safetec of America is a renowned infection control, first aid, and personal care product provider, committed to manufacturing high-quality solutions for over 30 years. With a focus on customer satisfaction, innovation, and expertise, Safetec is an industry leader in private-label solutions, serving clients across the globe.

For media inquiries and interview requests, please contact: Tori Robinson Creative & Brand Manager Phone: (716) 895-1822 Email: victoria@safetec.com

Here we grow again!

Safetec started in 1992 with just one product, a medical liquid waste solidifier to prevent the transmission of bloodborne pathogens, mainly HIV. Since then, Safetec has grown steadily, not only in our product catalog but also in size. Thanks in part to customer-driven new product development and the ever-increasing need for infection control products, we are growing again!

As champions of safety and infection prevention, we take great pride in offering EPA registered and FDA regulated products including disinfectants, hand sanitizers, liquid solidifers, and a full line of first aid products. With the rise of COVID-19 cases came the surge in demand for our surface disinfectant wipes, sprays, hand sanitizers, hand wipes, and antimicrobial soap. In response to supply and demand issues, Safetec decided to set out and look for a new home for finished goods and raw materials.

Investing in space

Come late 2020 / early 2021, 55 Monsignor Valente Drive will be Safetec's newest warehouse. The site of a former US Post Office, this property features 66,712 SF, on 6 acres of land, and features 10 Deep Exterior Docks and 2 Grade Level Docks. The building was built in 1993 and used as a carrier annex and handled business mailing operations for the postal service.

Investing in equipment

In addition to a new building, Safetec purchased four new machines expanding our manufacturing capability.

"First and foremost, we have space limitations as a result of our growth. The new building will allow us to triple our inventory. Our goal is to increase finished goods and raw materials and move product out of Safetec Headquarters to become a true manufacturing facility and free up space for the new pieces of equipment we have on order." – Scott A. Weinstein, President and CEO of Safetec of America, Inc.

While this seems like a recent development, this expansion project was about ten years in the making. It started with recognizing the need to have higher quality standards and creating a quality team. Safetec not only raised the level of quality standards and FDA compliance, but we then had our first expansion. The first significant expansion was to find a home for quality, triple the size of our lab for the chemists, and renovate to create a state-of-the-art facility from cleaning and batching to chemistry. Safetec further formed a product development team to ensure that new products were developed hand in hand with our customers.

Investing in people

Another significant investment for Safetec? Investing in family, or as some other companies call them "employees." Since the start of 2020, Safetec has hired 50 new employees and expects to hire 25-30 more within the next 12-18 months.

Being an essential business in New York State amid COVID was no small feat. When faced with the choice: risk under-delivering on product or risk employees' health and safety when COVID-19 hit, the decision was easy. The safety of the employees came first. That is because, at Safetec, it's more like a family. We care about each other; we take care of each other and bring out the best.

When COVID-19 brought New York State to a grinding halt, Safetec made the choice to protect every employee.

"I'm proud of how we've handled ourselves through COVID. I'm proud of how we kept COVID out of our facility. I'm proud that we've protected our employees and our employees came first." -Scott A. Weinstein, President and CEO of Safetec of America, Inc.

Investing in Western New York

When choosing Safetec's newest property, it was important to President and CEO Scott A. Weinstein to remain in Buffalo.

"We are adding to the community, expanding within the community, and creating jobs. In a world where jobs are decreasing, we continue to add. I take pride in the fact that once you are an employee, you are part of the Safetec family. It's a great feeling to be a part of a growing organization that gives back to the community and protects people from today's viruses." -Scott A. Weinstein, President and CEO of Safetec of America, Inc.

What happens at the Buffalo facilities? Everything. From product ideology through testing chemistry, manufacturing, marketing, sales, and distribution.

The expansion of the Safetec facility will create enormous benefits across many aspects of the company. Most clearly, the additional space will give us room to breathe in creating, manufacturing, and testing our products and providing more products to our customers. But through the facility expansion, we will continue to invest in the people that make this company succeed.

Safetec invested in a physical space to further our expansion and footprint in the WNY area. And we have invested in the tools, equipment and personnel to continue developing high quality products, while allowing people to build their career here.

We are a company that treats our employees like family and are excited to be growing once again!

2020 has been full of challenges, but all of us here at Safetec have risen to meet them head-on with passion and perseverance. We look forward to the future to better serve our community, employees, and customers.

Buffalo-based company ramping up production of infection control products

Buffalo-based company ramping up production of infection control products

Safetec of America is dealing with a significant increase in demand for its infection control products on the back of the global COVID-19 outbreak.

The Buffalo-based company develops and manufactures a wide range of medical products for customers that include hospitals, schools, government and retail entities.

Demand is spiking for Safetec's hand sanitizers, wipes and soaps. Last fall, the company launched an ammonia and alcohol-based surface disinfectant, SaniZide Pro 1, which it says kills COVID-19 on hard surfaces in a single minute.

Heidi Daly, Safetec's marketing manager, said the company is ramping up production to meet demand.

"We're seeing additional requests from existing and potential customers who want to purchase our infection control products," Daly said. "We've increased our labor and our shifts to accommodate those needs."

Safetec, owned by CEO Scott Weinstein, has 125 employees in two factories on Kensington Avenue in Buffalo.

Daly said the company has succeeded over its 28-year history because of its dedication to preventing the spread of illness and disease.

SaniZide Pro 1 Surface Disinfectant is effective against SARS-CoV-2 In 1-Minute

SaniZide Pro 1 Surface Disinfectant is effective against SARS-CoV-2 In 1-Minute

Safetec's SaniZide Pro 1, a broad spectrum, EPA Registered surface disinfectant is effective against SARS-CoV-2 on hard surfaces in 1-minute.

The new strain of Wuhan coronavirus was first identified in China in December 2019 and within days was quickly spread also to impact Thailand, Japan, and South Korea. The virus is believed to have started in the Chinese city of Wuhan, where individuals had come in contact with live animals that were infected.

EPA has confirmed that the 2019 novel coronavirus (SARS-CoV-2) has met the conditions outlined in EPA's emerging viral pathogens guidance and has triggered the emerging viral pathogen policy.

Safetec's SaniZide Pro 1 is a broad spectrum, EPA Registered surface disinfectant that combines cleaning and disinfecting in one simple step with its ready-to-use, alcohol-based hospital-grade formula. SaniZide Pro 1 is effective against SARS-CoV-2 on hard surfaces when the product is used in accordance with the label instructions.

Joe Vizzi, Vice President of Sales at Safetec, states, "It is so incredibly important for manufacturers to stay on top of the latest trends, and continue to innovate formulas to combat emerging viruses. We were able to launch SaniZide Pro 1 last fall, and we are proud to say that it does kill the coronavirus in just one minute. You can count on Safetec products to always be there for you to help save lives and surpass standards every single day."

According to the World Health Organization (WHO), the best way to prevent the spread of coronavirus is by washing your hands with soap and water frequently, using alcohol-based hand sanitizers, and utilizing personal protection equipment. Safetec's SaniWash hand soap aids in reducing the risk of cross-contamination while helping meet APIC and OSHA hand washing recommendations.

Safetec also offers an Instant Hand Sanitizer in Fresh and Citrus scent that is available in a variety of packaging options from bottles to single-use pouches. This hand sanitizer kills 99.9% of germs and contains 66.5% ethyl alcohol to effectively kill widespread germs. The EZ-Personal Protection Kit is a pandemic and infection control product that can be disposed of easily. It is excellent for emergency medical vehicles, emergency rooms, clinics, or anywhere personal protective equipment is needed.

The new coronavirus can cause a wide range of symptoms from minor to very severe. Keep yourself and your facility protected this season with Safetec products through the use of frequent hand washing, hand sanitizer, personal protective equipment, and the disinfecting of hard surfaces.

About Safetec of America, Inc.: Safetec of America, Inc. offers infection control for every industry. As a trusted source for distributors of infection control, first aid, and compliance products for over 28 years, Safetec consistently delivers the right solutions when every second counts. Customers prefer to stay with Safetec because of their quality, stability, and value – and great American-made products.
Contact
Let's Work Together