Robert K.

Ely S.

Shelly M.

Wendy R.

David N.

Van L.

Nicole F. & Maria C.

Chris M.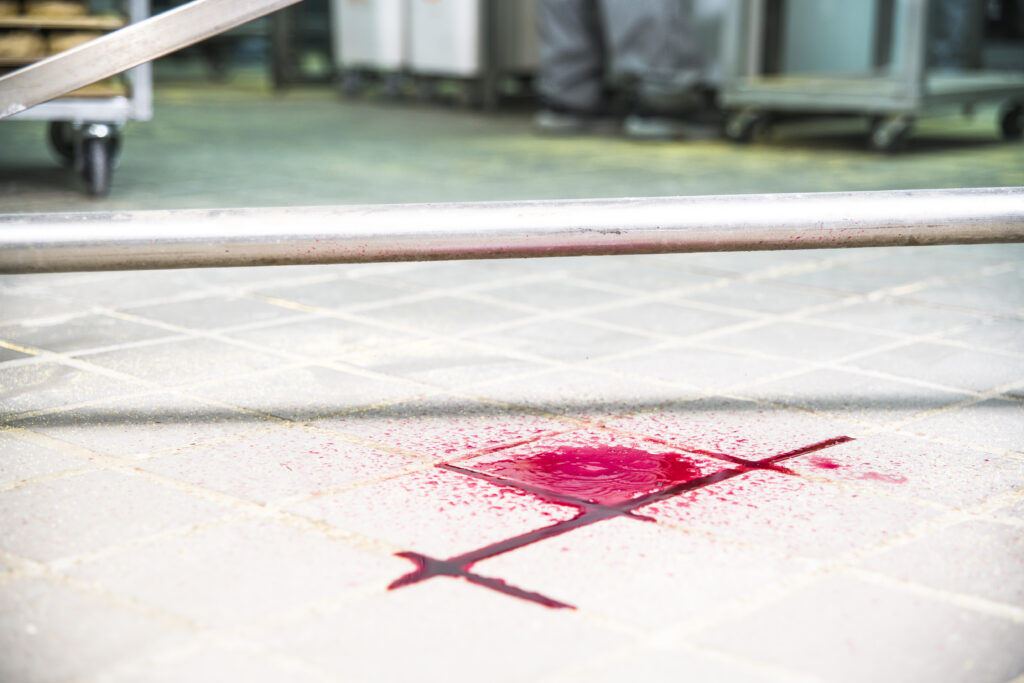 How to Clean Up Blood
It's inevitable; accidents happen, and you may need to manage a situation that requires careful attention- like the cleanup of bodily fluids. One of the most potentially hazardous substances to clean up is blood. Accidents…
Continue Reading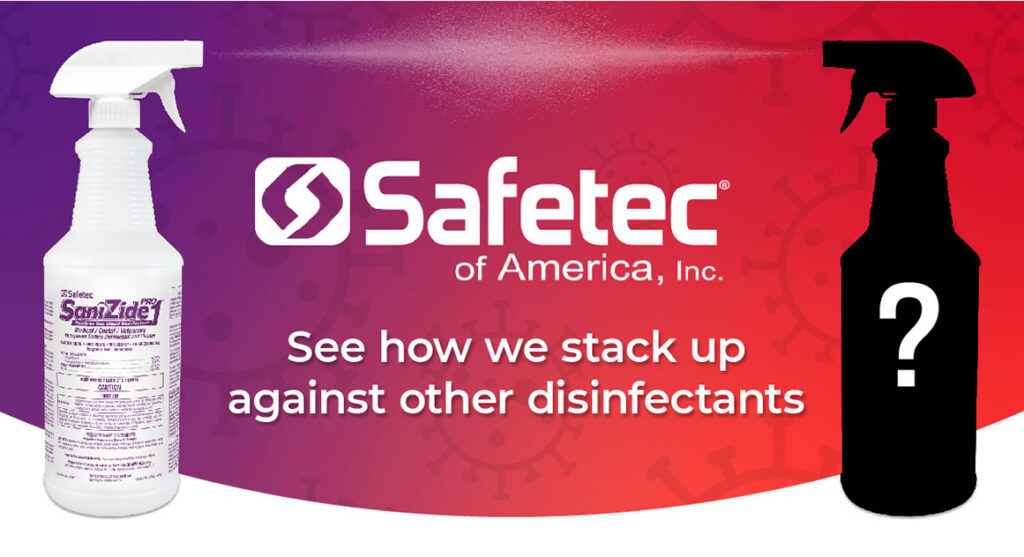 Why Choose Safetec Surface Disinfection Products Over Competitors
Choosing the most effective cleaning products for a commercial facility can be confusing, especially when you throw COVID-19 and the upcoming flu season into the mix. As a result, the pressure to keep a building…
Continue Reading
Frequently Asked Questions
How do I find my lot number and expiration date?
Pouches: Both are stamped near the bottom of the product with the first 4 numbers showing the expiration date, followed by the lot number. (ex. 1115N199) Bottles: Both are laser printed near the bottom either right on the bottle or can be found on a sticker on the bottle. Boxes: Both are found on a sticker on the box.
Why does my product not have an expiration date on it?
Safetec Kits: The outer packaging of any Safetec kit does not receive expiration dating during manufacturing because there are multiple items within a kit that each have different expiration dates, depending on the individual date of manufacture. Safetec does strive to efficiently package kits with only the most recently manufactured internal components, ensuring a 2 to 3-year shelf life. OTC products (have Drug Facts): Over-The-Counter products that do not have a dosage limit (like amount per day) do not require expiration dating. Safetec is required however to have proven test studies showing product stability over a 3-year shelf life, by the FDA. If a product states a dosage limit in the Drug Facts-Uses like "not more than 3 to 4 times daily" then an expiration date will be displayed on the innermost packaging.
What is the retail price of Safetec products?
Safetec products are not sold through retail, only distribution, therefore there is no retail price list. Please contact an Account Manager to help you find the best distributor partner for your purchase.
How do I purchase Safetec products?
Safetec products are sold through distributor partners located all around the world. For help finding a distributor or to get set up as a new distributor click here and an Account Manager will respond promptly to your request. Or simply call 1-800-456-7077 and an Account Manager will be happy to assist you.
Does Safetec distribute internationally?
Yes. Safetec distributes outside of the United States and the list of distributors can be found on the international tab on the Distributors page. For more information, please contact an Account Manager at 1-800-456-7077.
What year was Safetec of America, Inc. established?
Safetec of America, Inc. was established in 1991 and is a manufacturer of high quality Healthcare, Jan-San, First Aid and Safety Products. For more information about our company, visit the Our Story section.
Contact
Let's Work Together