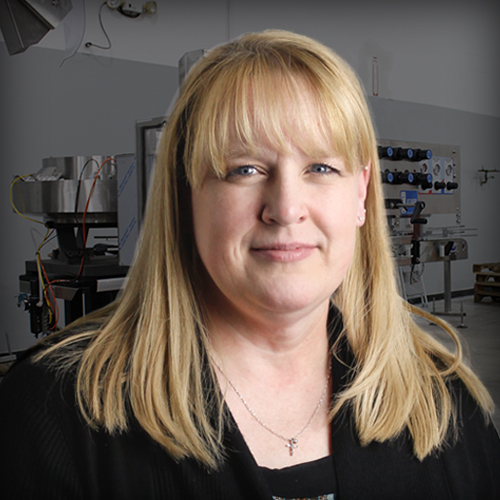 Quality / Regulatory
Laurie Ramsey
Engineering Manager
Her manufacturing and military experience allows Laurie the ability to tackle all the equipment validations and assist in machine troubleshooting for Safetec of America. Laurie works side-by-side with manufacturing and maintenance to validate equipment, processes, and products. She also handles equipment calibrations and maintenance of the DI Water System. Laurie arranges, plans, manages, and executes installations, operations, and performance qualifications of packaging, compounding, and equipment. She also supports the development of best and proven validation practices based upon current cGMP guidelines and practices. Lastly, she authors relevant standard operating procedures for ensuring compliance with the company's policies.
Upon graduation from high school, Laurie entered active duty in the United States Navy, serving as an Electrician's Mate. After four years of active duty, she then transferred to the United States Navy Reserve while pursuing an engineering degree. She holds an associate's degree in Engineering Science and a bachelor's degree in Electrical Engineering. While in college, she worked as an intern programming PLC controllers for a pharmaceutical company, which then led to her taking a full-time position as a Manufacturing Project Process Engineer. She has worked in the pharmaceutical industry for almost 20 years. During that time, she has designed/installed equipment, configured product packaging, and worked closely with manufacturing to ensure a high-quality product is going out to customers working at companies such as Bristol-Myers Squibb, CPL, and Fresenius-Kabi. In 2016, Laurie took the position of Senior Validation Engineer with Safetec of America.
After retiring with 25 years of military service, Laurie now has more time to spend with her family and enjoy various activities. Outside of work, Laurie is a keen sports fan. She plays on various sand and court volleyball teams year-round and loves watching her favorite baseball and hockey teams in her spare time.
Fun Facts:
Avid sports fan
Has traveled to 11 different countries
Does various volunteering work throughout the community