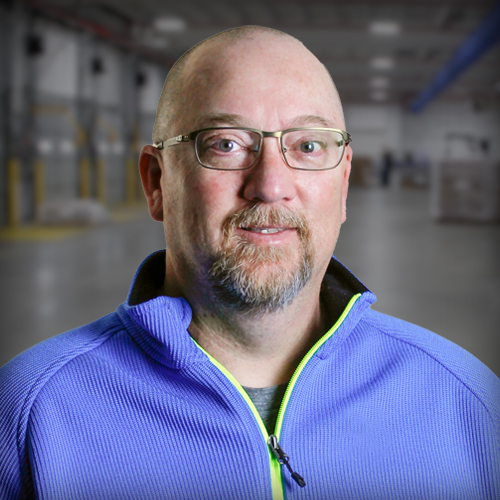 Purchasing / Shipping
Lance Bishop
Warehouse Manager
With over 20 years of manufacturing and logistics experience, Lance has a thorough understanding of the industry's needs and demands and what it takes to get products in and out of the warehouse as quickly and efficiently as possible. As Safetec's Warehouse Manager, he is the man behind the scenes, working hard to ensure all orders are shipped and set to arrive on time to their intended destinations. He is heavily involved in overseeing materials management and coordinating shipping, receiving, and transportation for all products.
Before Safetec, he worked for over 15 years at Ultron Lift Corp as the Logistics/Inventory Manager. He also held a position as the Logistics and Production Manager at Packstar Flexible Packaging for 5 ½ years after Ultron Lift Corp closed its business in Buffalo.
Outside of work, Lance enjoys spending time with his wife Melissa and two children, Kyle and Riley. You may also catch him on the softball diamond playing with his long-time team or out for a few rounds of golf if the opportunity presents itself.
Fun Facts
US Air Force Veteran (Active Duty and Reserves) for 8 years as a Medical Technician

Avid sports fan for the NY Yankees, Buffalo Bills & Sabres