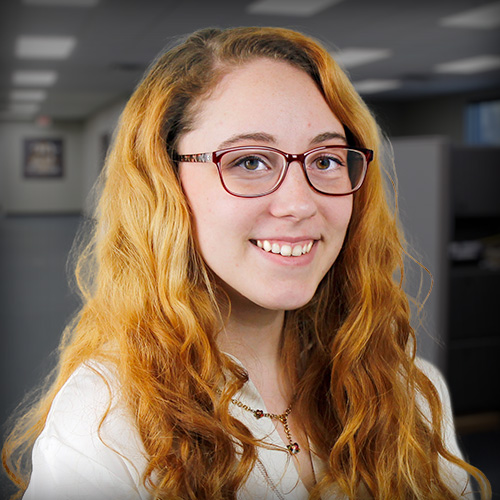 Sales / Marketing
Jordan Walker
Graphic Designer
As a self-proclaimed expert picker of fonts and colors, Jordan joined our Marketing Team as a Graphic Designer where she will be creating graphics and creative content for emails, social media, web, tradeshows, and company-branded materials, as well as managing artwork templates for package designs for both Safetec and private label business.
Jordan came to Safetec ready and eager to start the next chapter of her story. Before Safetec, she's done a little bit of everything from designing gift cards, screen printing shirts, and being a custom framer of rare arts to being a seamstress for professional sports teams, librarian, and arts and crafts teacher.
With a major in Graphic Design and a minor in Illustration from Daemen College, Jordan learned what makes a design sustainable so that it outlives a fad or trend and what will help a campaign or logo live long and prosper.
Jordan enjoys playing video games and likes to sew – she even owns a small business where she knits and crochets mushroom hats.
Fun facts
Moonlights as a Disney Princess
Double-jointed