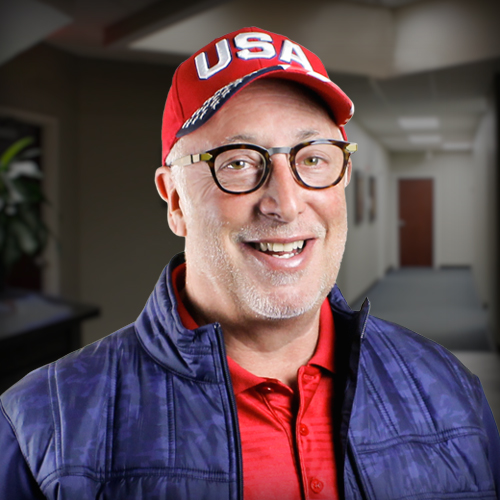 Corporate Officers
Scott A. Weinstein
President & CEO
As President and Chief Executive Officer, Scott is the driving force guiding the long-term strategic direction and performance of Safetec. Since founding Safetec in 1992 in North Tonawanda, NY with a spill control solidifier and a vision of providing products that protect people from infection, Safetec has grown enormously in both size and product offerings under his leadership. 
After opening Safetec's doors in 1992, the company has doubled not once but twice in nearly 30 years. First, by relocating into a 40,000 square foot site on East Delevan Avenue in 1997, proudly located in the city of Buffalo, and then breaking ground on new headquarters in 2003 with an 80,000 square foot state-of-the-art facility on the corner of William Gaiter Parkway and Kensington Avenue. With further expansions and two acquired buildings Safetec South and East, years later, Safetec expands its footprint in the WNY area and deepens their roots in the city of Buffalo.
A natural-born salesman and proven leader, Scott recognized the value in customer-driven product development from the beginning. Based on a customer's need and recommendations from the CDC, Red Z was born as a fluid medical waste solidifier safe to use in the cleanup of blood in the middle of the AIDS crisis. From there, Zafety Pacs, personal protection kits, surface disinfectants, and hand hygiene products rounded out the infection control line. 
To take Safetec to the next level, Scott made a significant investment in raising the standards of regulatory compliance with an outlook of expanding the OTC product line and meeting our customers' needs for today and the future. The investment included: 
Strengthening the quality department. 

A new state-of-the-art chemistry lab. 

Creating a robust product development team. 
As for what's on the horizon, Scott's outlook is clear, "We have a strong vision, we have a great opportunity, and we've built an incredible team of leaders with integrity, passion, and drive. The Safetec team recognizes the importance of a satisfied customer. We drive and push every day to exceed our customers' expectations. We will continue to manufacture products that protect from today's viruses." 
While Scott takes immense pride in his work at Safetec, he is not all work and no play. His wife and four children keep him young at heart. Scott is passionate about music, playing golf, and hitting the slopes. One thing that never waivers is his love of Buffalo. From the city itself to the local sports teams and Buffalo-based charities, Scott is a Buffalonian through and through.