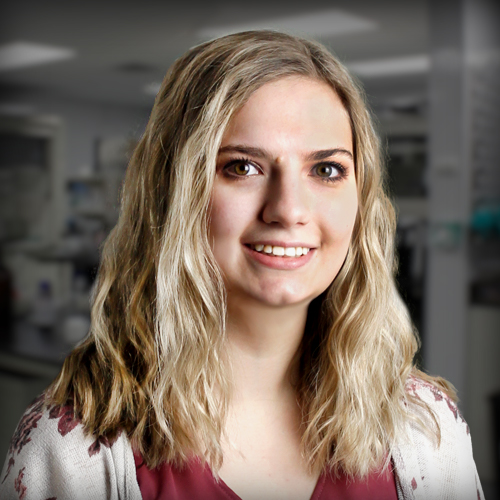 Chemistry / New Product Development
Hailey Stahlman
Chemist II
Hailey comes to Safetec as a recent 2020 at SUNY Brockport graduate with a degree in Biochemistry. As a Chemist II, Hailey will take on more complex testing as per USP/GMP requirements and utilizing HPLC and GC techniques. In addition, Hailey will continue to support the stability program and take on more active roles as she gains more experience in this area.
When Hailey is not in the Chem lab at Safetec, she is donning the gold & blue and cheering on the Buffalo Sabres with her dad, either at home or KeyBank Center.
She also loves playing with her cat, Arabella, and three french bulldogs. You might even find Hailey reading with a large mug of tea or binge-watching Netflix with her mom, dad, and younger sister.
Fun Facts:
Buffalo Sabres superfan!
Has 3 French Bulldogs