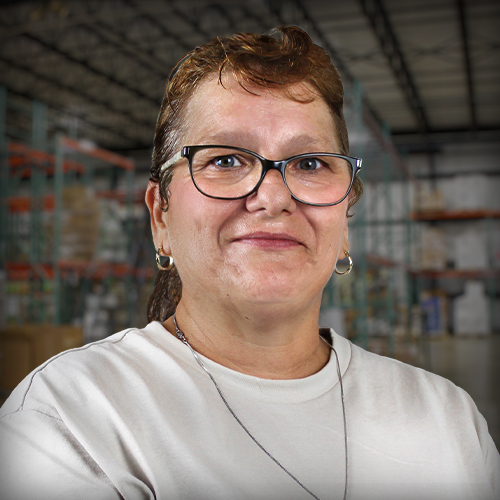 Manufacturing / Maintenance
Donna Hernandez
Packaging Supervisor
Donna brings a wealth of expertise to Safetec as our Packaging Supervisor, with an impressive background in the production industry spanning over 25 years. Her dedication to managing effectively and nurturing strong relationships will make her an indispensable asset to our team.
Before joining Safetec, Donna spent 13 years at Phoenix Frontier as a Production Supervisor and another 10 years at Goodwill Industries as a Production Manager. During her tenure, she was pivotal in overseeing production processes and maintaining the ISO certification at Goodwill. Donna's extensive experience includes hands-on involvement in packaging Safetec's pouches, bloodborne pathogen kits, dental cleaners, and antiseptic sprays. She was instrumental in ensuring every packaging project's highest quality standards and efficiency.
Outside of work, Donna finds solace in spending time at her land in Friendship, away from the hustle and bustle of the city. She cherishes moments with her husband, son, and their furry companions: two Pitbulls named Akuna and Matata and a Pug named Orion, affectionately nicknamed Chubbs.
Donna's collaborative spirit is well-known among her colleagues, and she has fostered strong working relationships with the Safetec production team over the past decade. Her alignment with Safetec's values and work ethic significantly influenced her decision to join our team.
With Donna's extensive experience, dedication to excellence, and ability to balance multiple tasks effortlessly, she plays a crucial role in Safetec's commitment to delivering the best products and maintaining customer satisfaction.