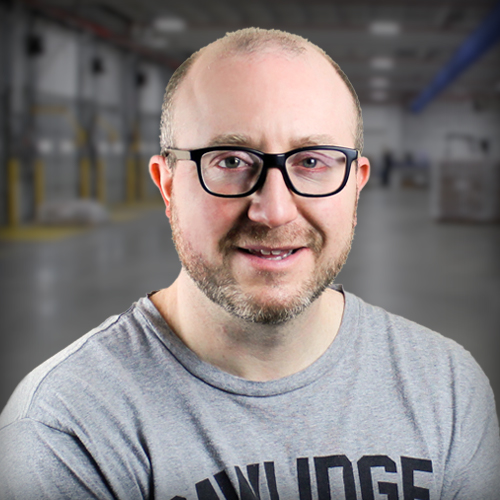 Purchasing / Shipping
DJ Sobczak
Warehouse Team Lead
Since joining the Safetec family in 2011, DJ has held multiple positions. Currently, he is the Inventory Control / Warehouse Supervisor responsible for maintaining and ensuring inventory accuracy. DJ performs daily cycle counts on inventory while keeping a smooth flow of materials between all three facilities. Most importantly, he handles issues that arise with inventory and customer orders to ensure the customers get their orders as soon as they need them. 
Before coming to Safetec, DJ studied computer programming at Erie Community College and worked for ten years at Buffalo Party Rental. His education primed him to handle any IT problems he may encounter in the warehouse.
In DJ's free time, he enjoys playing and watching sports. He played hockey for nearly 20 years and is a true Buffalo sports fan. He also loves tinkering with anything that has wheels and a motor.
Fun Facts
Likes to dabble in the stock market

Enjoys disproving conspiracy theories