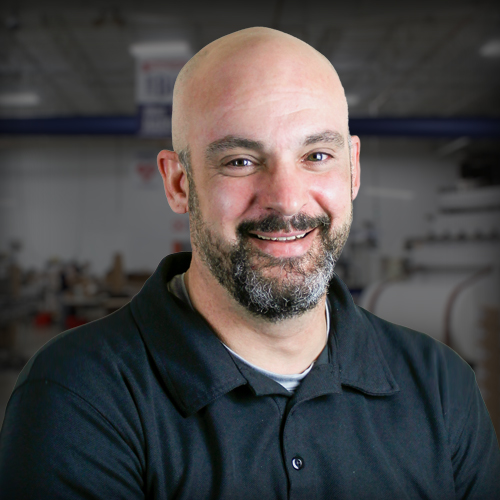 Manufacturing / Maintenance
David Gielow-Sanchez
Maintenance and Facilities Manager
Dave's experience spans over 23 years and includes everything from welding to construction to maintenance. As the Maintenance and Facilities Manager at Safetec, Dave is the go-to guy for everything related to the maintenance and mechanical operations of all three facilities. He handles equipment, lean manufacturing, and expansion upgrades while managing a growing team. He is certified in 5S and lean manufacturing.
Before landing at Safetec in 2020, Dave worked at TTARP Co. as the Operations Manager responsible for process improvement, mechanical training, and engineering. 
When he's not prioritizing maintenance projects at Safetec, Dave is usually doing something outdoors like mudding in a 4-wheeler, hiking, fishing, or hunting. He is also a proud father of six and loves spending time with each of his children, from coaching youth sports to crawling around with his toddler. If he has time left over, he is chipping away at his honey-do list and working on remodeling projects around the house.
Fun Facts:
Loves refurbishing old vehicles

Former karate master and boxer