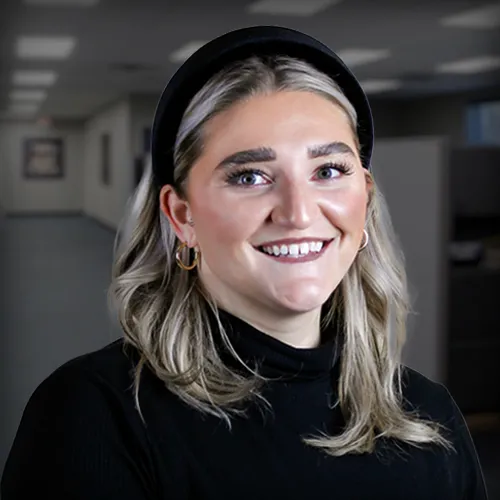 Sales / Marketing
Dana Szymkowiak
Sales Coordinator
Since she started at Safetec in 2014, Dana has proven herself to be an invaluable member of the Safetec family, holding multiple roles throughout various departments. She recently took on the role of Sales Coordinator with the primary goal of making the Sales Department as efficient as possible by doing all the behind-the-scenes work, such as paperwork, reporting, credit applications, and handling incoming sample requests. She works closely with our sales department in the event of any product or pricing changes.
Having earned her BA degree in Public Communication, she attributes her education and marketing internships with providing her the knowledge and skillset to effectively communicate and convey different ideas and information to people inside and outside of our organization.
With a bubbly personality and positive attitude, it's no surprise that Dana loves to stay busy. In her off time, Dana loves date nights, keeping up with her nephews, weekends at Rushford Lake, walking the dogs with her mom, and, of course, cheering on our Buffalo Bills.
Fun Facts
Has three Buffalo themed tattoos

Learned how to make homemade pasta in Rome

Used to have a pet potbelly pig named Dewey