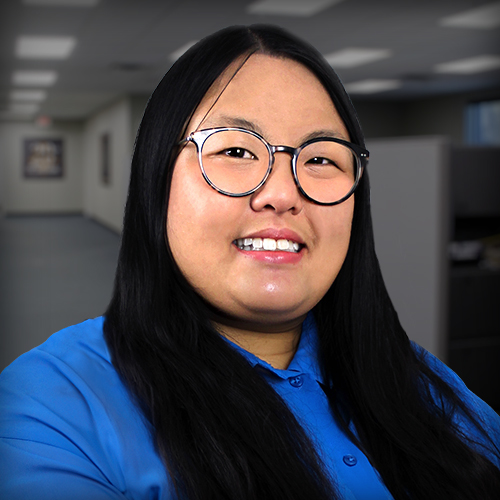 Sales / Marketing
Christine Vo
Graphic Designer
Meet Christine, our creative design maestro and proud alumna of Canisius College, where she majored in Digital Media Arts, immersing herself in color theory, typeface anatomy, and Adobe wizardry.
With prior experience as a graphic designer at Pac-Dent, an FDA-regulated dental supply manufacturer, Christine brings a unique perspective to Safetec's design endeavors. Outside work, she enjoys gaming, fantasy literature, and exploring the many delicious Buffalo restaurants with family and friends.
An exciting event for Christine happened when she met Bill Nye and the Mythbusters at a national science fair. She also spent some time in Los Angeles but returned to Buffalo, which she calls home.