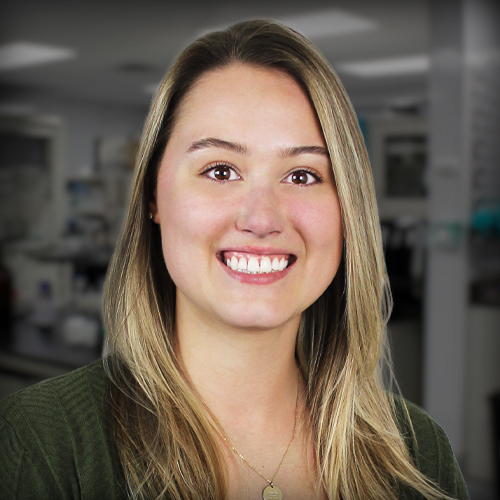 Chemistry / New Product Development
Amanda Milligan
Chemist II
Amanda is a dynamic Chemist II at Safetec, contributing a wealth of expertise gained through a diverse career journey. With a passion for organization, efficiency, and continuous improvement, Amanda has consistently demonstrated dedication to her profession and her team. Significant achievements and a commitment to excellence have marked her journey from academia to industry.
 Amanda studied at the University at Buffalo, where she pursued her passion for Chemistry and graduated with distinction. With a solid educational background, Amanda embarked on a professional journey that spanned various roles, demonstrating her adaptability and proficiency across multiple domains.
Amanda boasts over a decade of Customer Service experience, helping her increase her knowledge on how to train, educate, and help others in a way that connects with many people. While at Test America – Environmental Testing, she worked as a Gas Chromatography-Mass Spectrometry Analyst, showcasing her aptitude for precision and analytical thinking. At Safetec, Amanda's trajectory has been nothing short of impressive. She began as a Chemist I and swiftly climbed the ladder, leading the redevelopment of the Incoming Quality department. Her proactive approach to process improvement and resourceful organization soon earned her the title of Chemist II. In this capacity, Amanda oversees testing scheduling across analysts and spearheads critical process enhancements.
A brief interlude as a Scientist I at Fresenius Kabi added further depth to her illustrious career. Amanda's diverse experiences have given her a unique perspective on technical writing, leadership, and innovation.
Armed with more than four years of hands-on experience in Wet Chemistry, HPLC, GC, and Mass Spectrometry analyses, Amanda exemplifies excellence in the laboratory. Her certification as an Internal Auditor underscores her commitment to quality and adherence to rigorous standards. Amanda's multifaceted background also includes technical writing and leadership skills that she seamlessly integrates into her daily responsibilities.
Beyond her professional pursuits, Amanda leads an exciting and fulfilling life. She shares a love for live music and dancing with her fiancé, whom she met through line dancing, and is set to marry next October. Amanda values time spent with her close-knit circle of family and friends. She recently became an Aunt four times over and revels in her Auntie role. Her cherished dog, Jethro, and his spirited older brother, Cole, complete her home and heart.
The sense of family felt throughout the company culture drew Amanda to Safetec. Recognizing Safetec's reputation for its inviting and open atmosphere, Amanda was drawn to an environment that fosters passion and nurtures growth. Her journey through different organizational settings has only reinforced her belief that work becomes a labor of love when you love what you do. Safetec's unique blend of camaraderie and professional development made it the ideal place for Amanda to channel her dedication and skills.