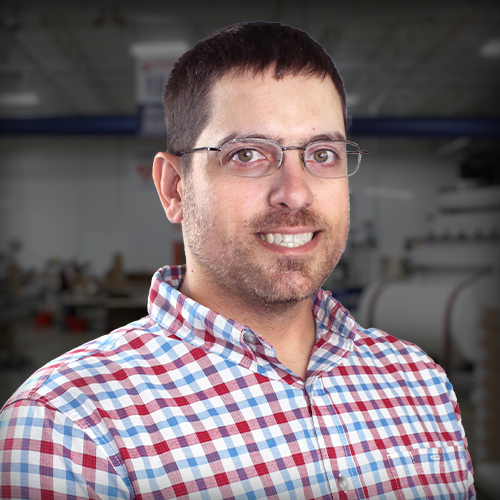 Manufacturing / Maintenance
Alex Hedges
Maintenance Supervisor
Meet Alex, an automotive enthusiast with a passion for troubleshooting and problem-solving. Alex's journey in the automotive world began at Alfred State College, where he obtained an associate's degree in Automotive Technology. 
 While at Alfred State, he learned the fundamentals of troubleshooting, which has proven invaluable throughout his career. He applies the problem-solving techniques learned at Alfred State to our various machines and processes at Safetec.
 With nearly 16 years of experience as a mechanic in the automotive and manufacturing sectors, Alex has brought a wealth of expertise. He has honed his skills over the years, becoming proficient in diagnosing and fixing intricate issues throughout our facility and on our production floor.
 Beyond the confines of the workshop, Alex finds solace in nature and enjoys spending time outdoors. Whether hunting, fishing, camping, riding ATVs, hiking, or cooking delicious meals on the smoker, Alex thrives in the great outdoors.
 Alex indulges in his passion for restoring old trucks in his spare time. Breathing new life into these classic vehicles is not just a hobby but a testament to his dedication to craftsmanship and attention to detail.
 What led Alex to join Safetec was more than just a job opportunity. The company's family atmosphere and flexible schedule resonated deeply with him.