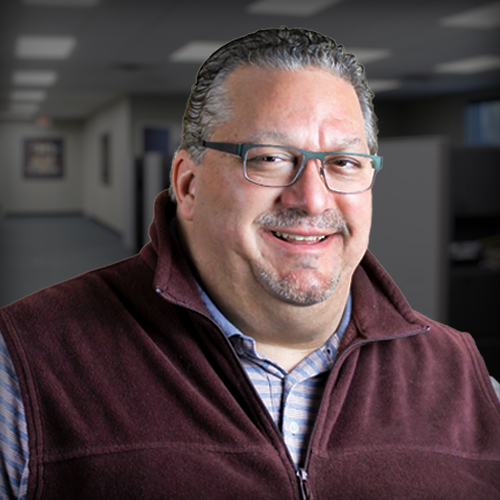 Sales / Marketing
Marc Colonna
Inside Sales Supervisor
Marc has been a member of the Safetec family since 2010! Marc is here to help manage the sales team, including overseeing existing and new Safetec distributor accounts. Marc works with our distributors to help grow their product offerings, provide product knowledge and training, and collaborates with Marketing to provide collateral marketing materials for customers. 
Marc attended SUNY Buffalo State College with a major in Economic Management, which led him to have a successful career early on in sales as an outside manufacturer's representative. He is involved with member-only groups such as IMCO, and NDC and works with the Safetec vendor direct programs nationally.
When he's not sharing his product knowledge, you'll probably find him in the kitchen whipping up old school Italian meals with family and friends. He loves all sports (especially the Yankees, Buffalo Bills, and Sabres!) and playing fantasy sports. Marc has been married for over 20 years and has three wonderful children: Jianna, 18, Gabriella, 14, and Benjamin, 11. His family also added another heartbeat, a rescue puppy, Harper, a hound mix.
Fun Facts
Learned all his cooking skills from Grandpa Colonna, former executive chef at Victor Hugo's and the Club 31 restaurant.

Performed stand up improv comedy for over 20 years at the Comix Café and Robs Comedy playhouse.