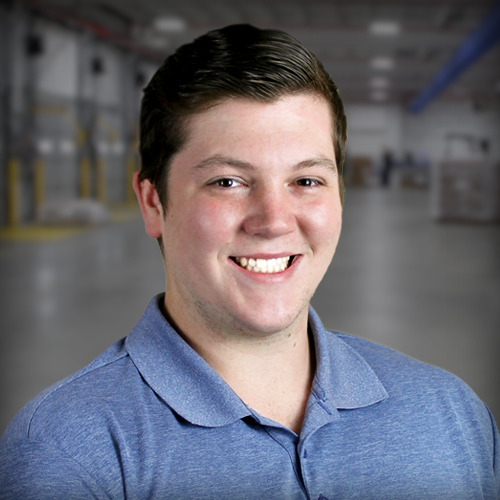 Purchasing / Shipping
Kyle Bishop
Buyer
What started as a summer job in the Safetec warehouse for Kyle quickly transitioned into a full-time position in our purchasing department. As Safetec's Inventory Control Coordinator / Buyer, Kyle receives raw materials delivered to the warehouse for production. He also places orders with distributors for the supplies Safetec employees need to do their jobs.
Having learned leadership skills from his time in the ROTC at Western Michigan University, Kyle came to Safetec with competitiveness and creativity that serves him well working on efficiencies and solutions in his department.
If you ask Kyle what he loves most about working at Safetec, he'll tell you, "I love the people I work with, and there is never a dull moment."
In his spare time, Kyle likes to keep active. He loves to keep his mind and body moving by playing football, baseball, or hitting the gym after work. He also recently purchased a motorcycle, so if the weather is cooperative, you might see him on the back of his hog.
Fun Facts:
Loves to try new things

Very spontaneous and never turns down an invite