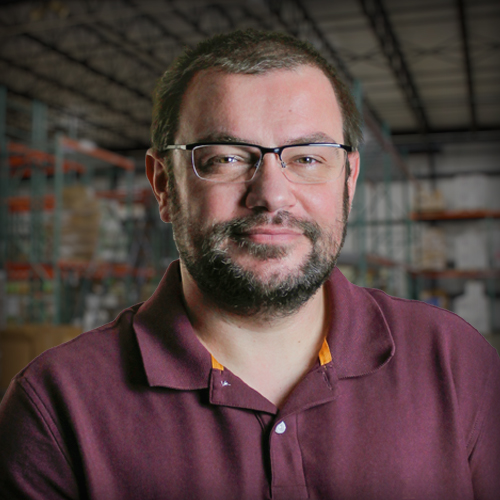 Manufacturing / Maintenance
Anthony Gioia
Production Supervisor
Anthony Started at Safetec in 2003. Since then, Anthony has played a significant role in the Production Department of Safetec. Due to his expertise in UNIX, inventory, and scheduling, he is responsible for coordinating and scheduling production and material flow throughout our main facility and into our Safetec East distribution facility. Anthony's role is integral to the continuous improvement of the company and our future growth.
Anthony is known to be a troubleshooter and can often be found assisting others, whether it be on a machine or anywhere else he is needed in the facility.
Outside of work, Anthony spends most of his time with his wife, Diane, and his four children, Brandon, Destiny, Jeoffrey, and Emma. They can often be found out on a camping adventure or at the bowling alley.
Fun Facts:
Breaks records at the bowling alley

Loves spending time a beach