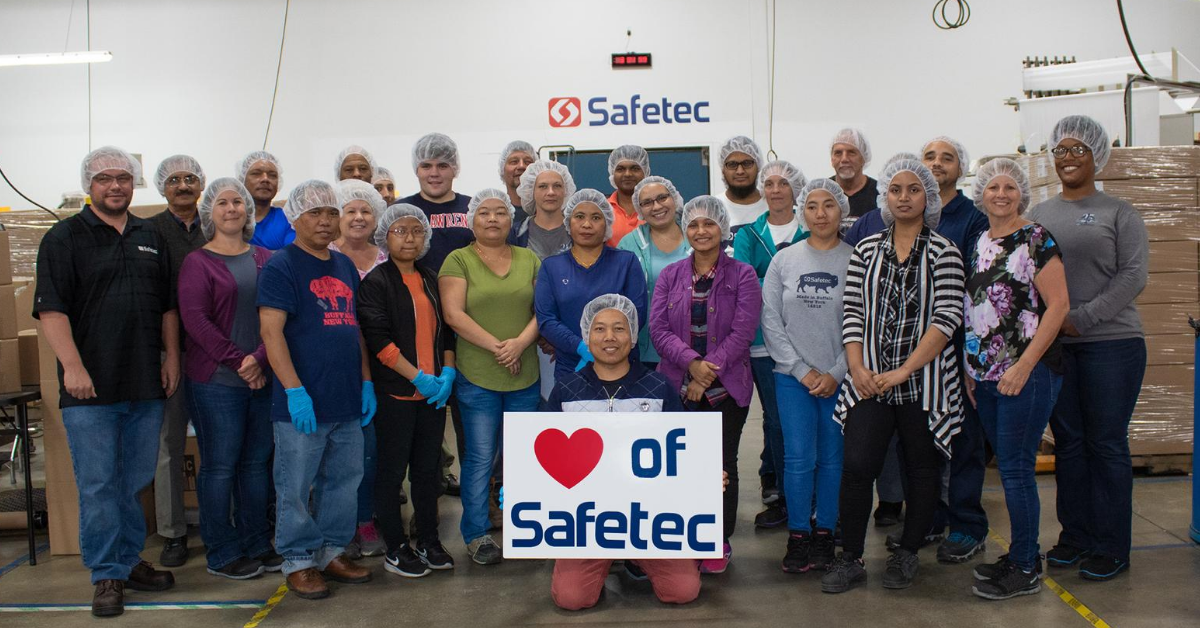 Diversity and Inclusion at Safetec
10/01/20
By Dana Szymkowiak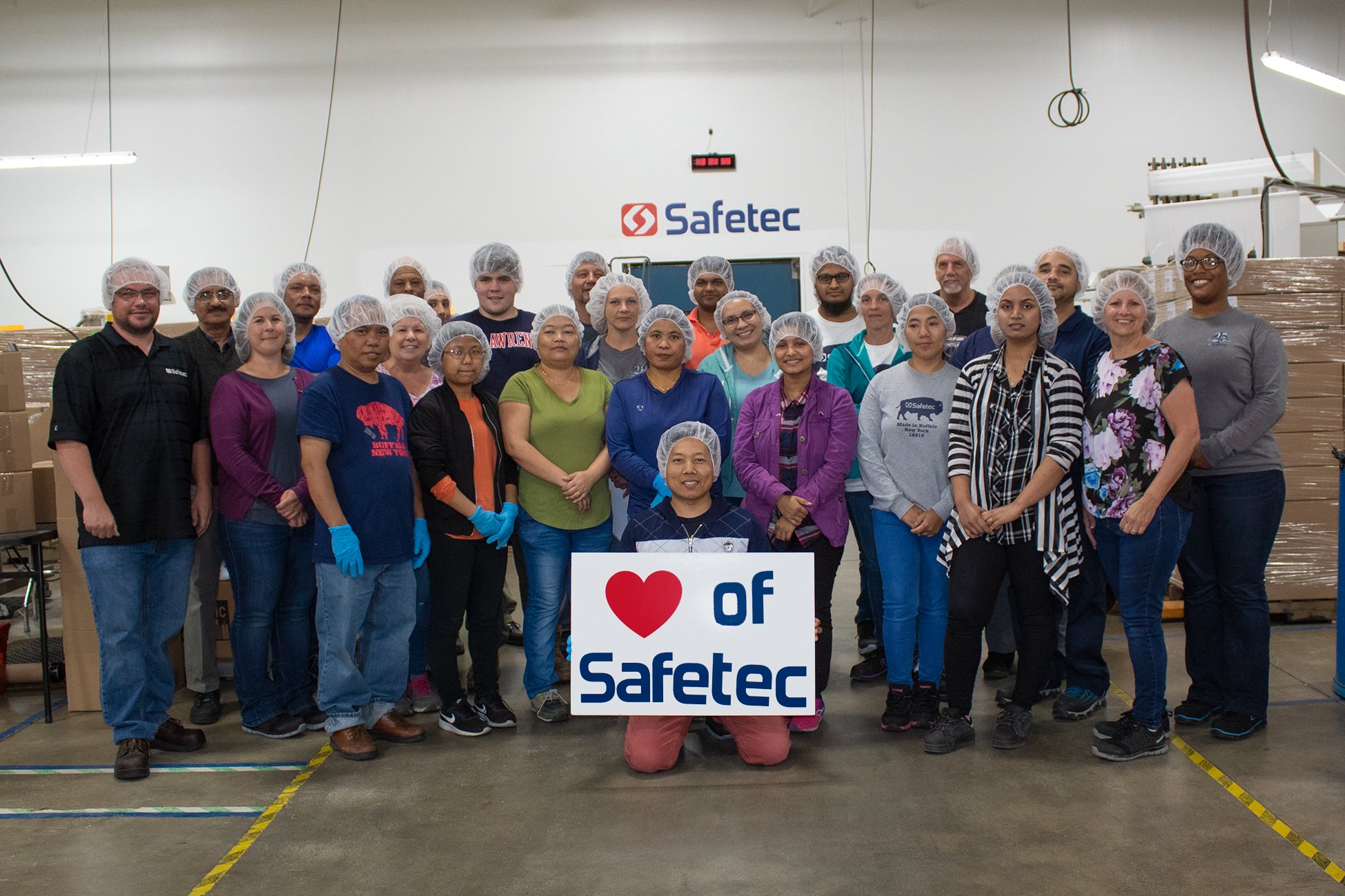 One of our proudest accomplishments is the diverse team we have today. At Safetec, we not only encourage you to be yourself, but we also celebrate our differences. Our culture at Safetec is about having a safe and welcoming environment where people feel comfortable to do their best work. We often refer to our employees as the heart of Safetec, and you can feel it beating when you step into our facilities.
Diversity and inclusion are not just words to us; it's our culture. Since the company's inception in 1992, it has been our mission for everyone to feel respected, valued, and a sense of community. Often referred to as our Safetec family, we believe there is a place for everyone here, regardless of your experience level. It takes every person at Safetec to create the culture we want to uphold.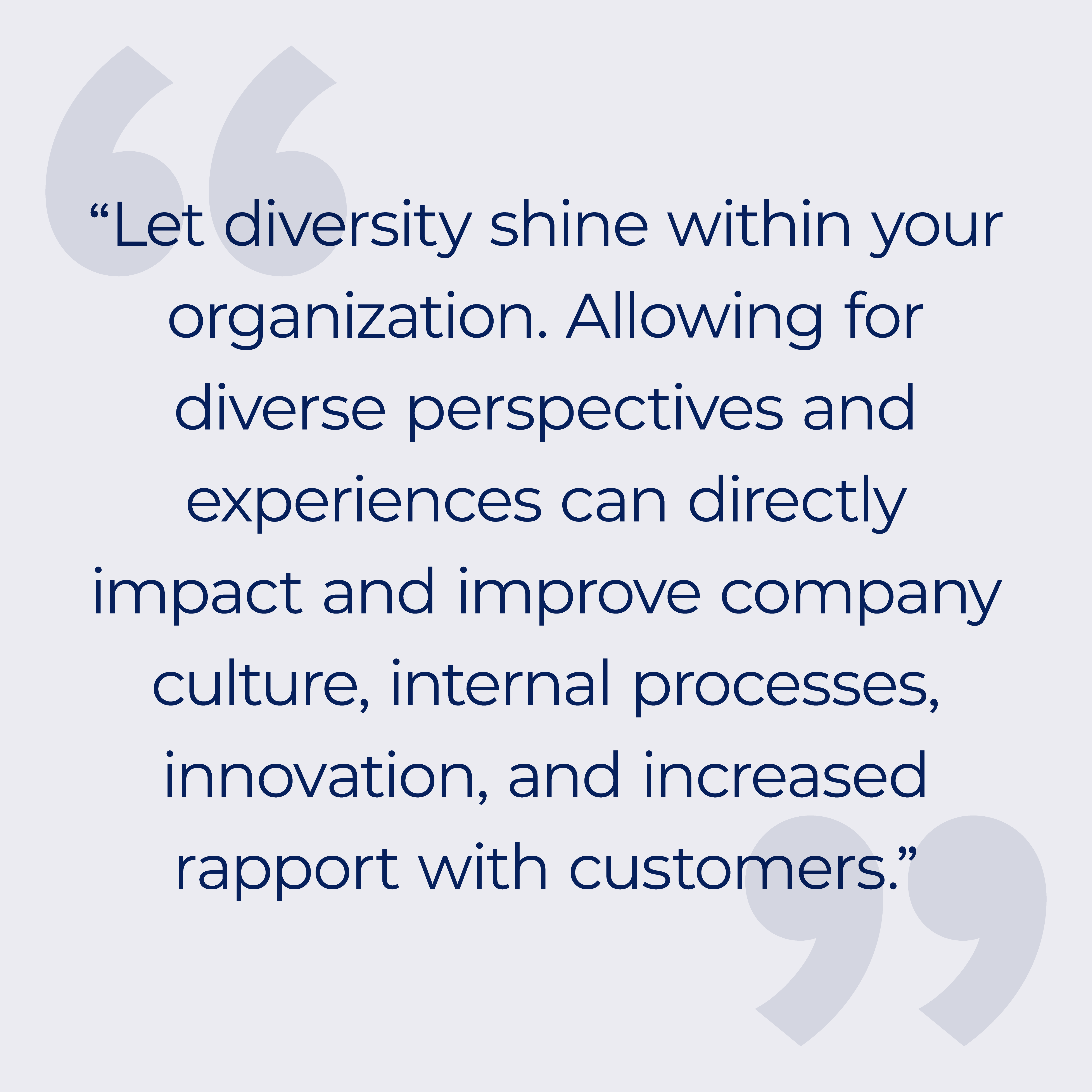 What does Diversity Mean?
Workforce diversity means bringing together people in the workplace who may differ from each other and who do not all come from the same background. The differences may be of national origin, physical appearance, religion, education, age, gender, or sexual orientation. In a working environment, this means promoting acceptance, respect, and teamwork despite demographic differences.
Diversity and Inclusion Matter
While we feel that diversity is the heart of Safetec, we work to ensure a feeling of belonging and ensure our employees know they are valued, respected, accepted, and encouraged to participate in our organization. Safetec is dedicated to building and sustaining a truly diverse and inclusive culture which ties deeply into our core values. Our diverse team of employees exemplifies this in everything we do, from working with one another to our relationships with our customers.
Champions of Workforce Diversity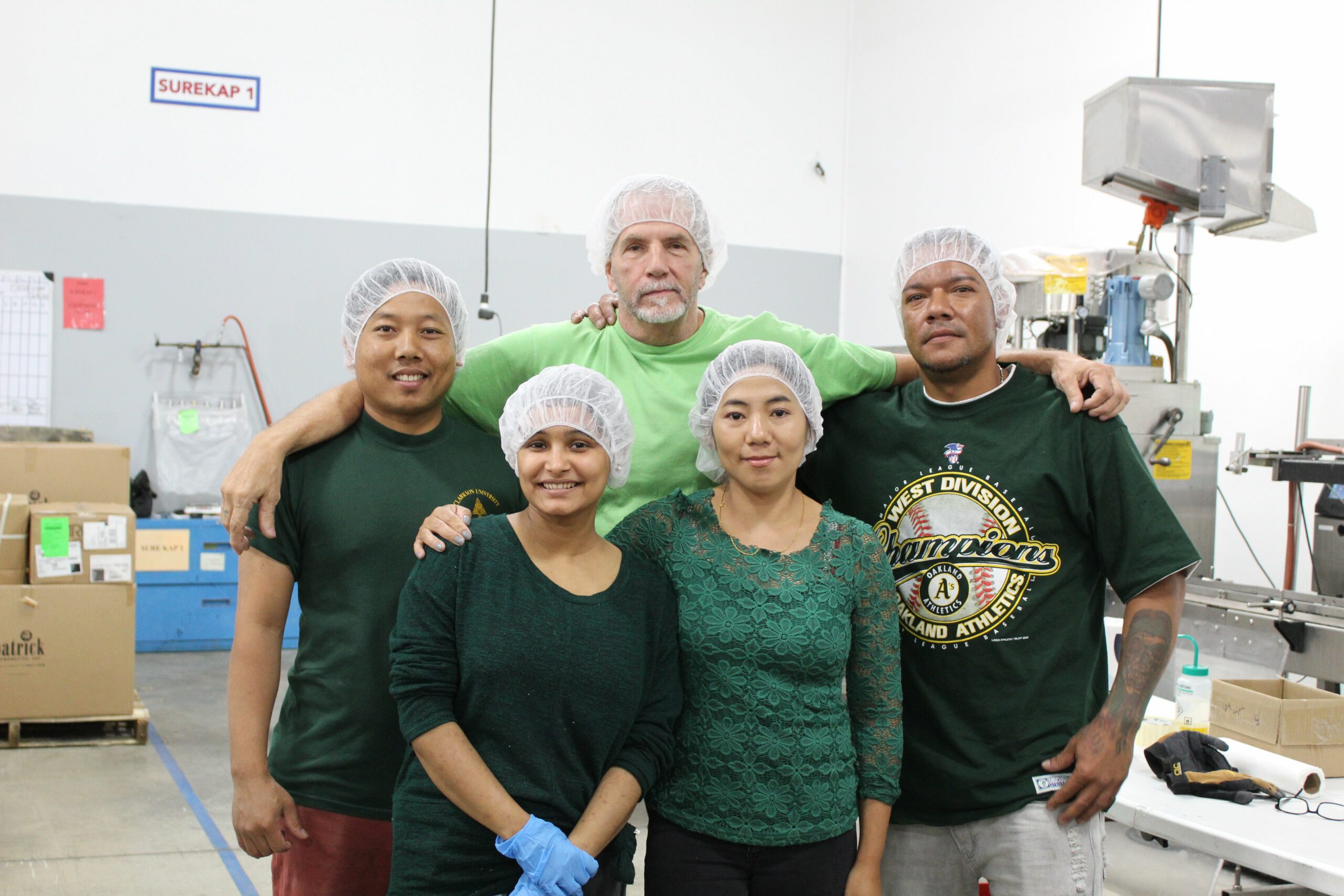 Safetec of America, Inc. was established in the WNY area back in 1992 during the AIDS epidemic with the flagship product, Red Z, to help prevent infection and cross-contamination.
As Safetec expanded, so did our manufacturing capabilities. With continued growth, land was purchased from the city in 2005, to break ground for a brand new 80,000 square foot state-of-the-art facility on William Gaiter Parkway and Kensington Avenue. The President and CEO of Safetec, Scott A. Weinstein, did not want to leave the City of Buffalo, and his goal was to find a central location that was easy to access for our diverse team of employees.
The H1N1 pandemic hit in 2009 and created the need to grow our manufacturing staff significantly. We started to take on temporary staff from around the globe. Eleven years later, we employ staff from nearly every corner of the world: Myanmar (formerly Burma), Antigua, Bangladesh, Columbia, Kenya, Puerto Rico, and South Africa.
Celebrating Diversity and Inclusion
At Safetec, everyone is family, and we celebrate holidays and traditions as a family. We are thankful to those that have chosen to make the United States their home and Safetec their home away from home. In early 2020, Safetec was awarded the Buffalo Business First I.D.E.A. Award for creating a diverse and inclusive workforce. An award we could not be prouder to have received.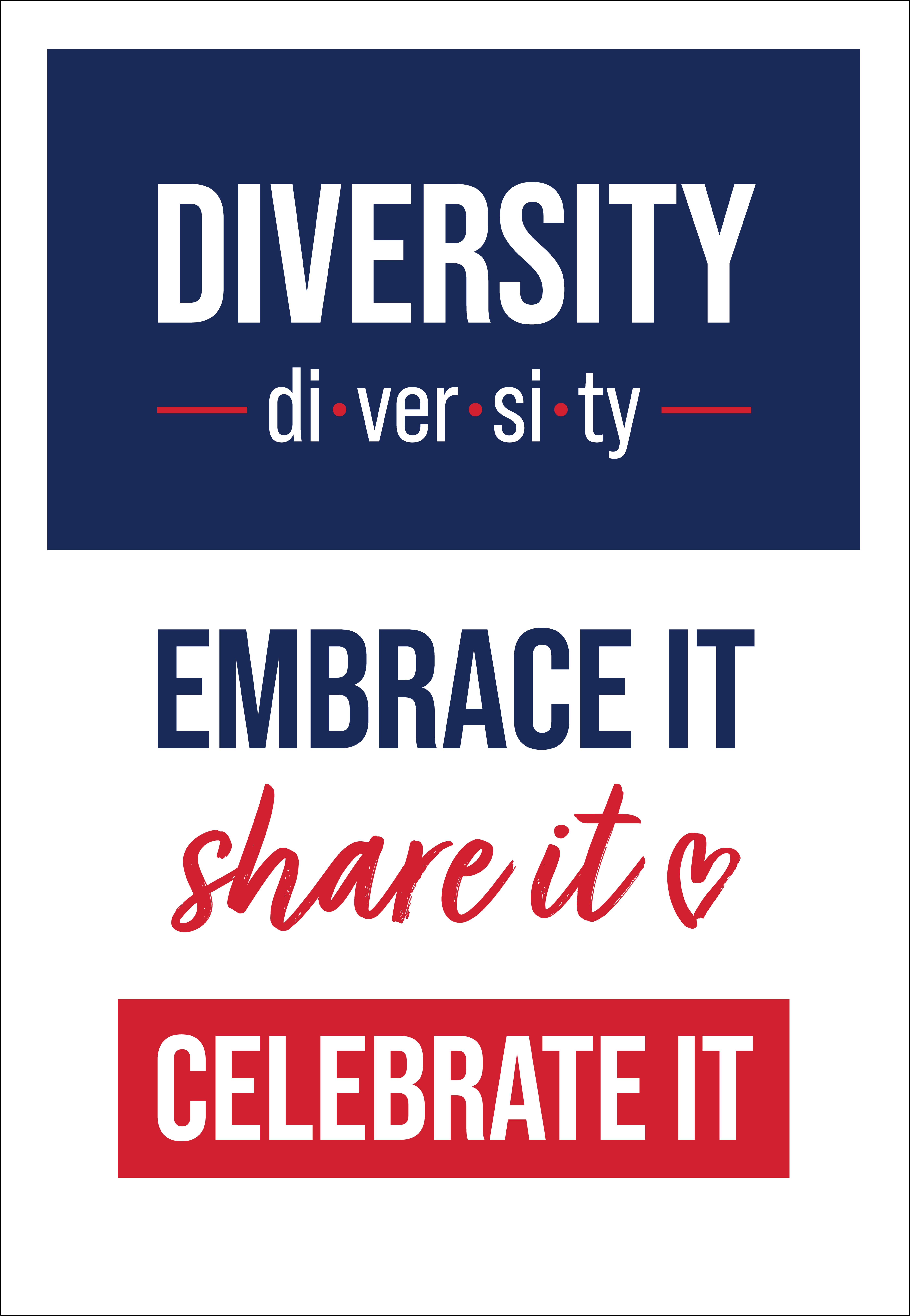 Having a diverse family gives us wholeness. When someone begins a career at Safetec, they feel like they are at home. We believe that building a strong foundation of talent and promoting from within is essential to growing our business and making quality products.
When the COVID-19 Pandemic struck the United States, our entire Safetec team rallied and rose to the challenge of increasing our manufacturing capacity and supplying our customers with in-demand infection control products. Our employees' safety and well-being were a top priority, and through it all, we were able to adapt quickly during uncertain times and develop a short and long-term plan for the future of Safetec.
Our vision focuses on continued growth and expansion by providing regulatory compliance, further developing our OTC product line, and meeting our customers' needs for today and the future, while building a growing community of diverse employees we like to call family. The 2020 expansion plans have begun, with investments in an additional building to store finished goods, new pieces of equipment, and in our people that make Safetec who we are today.
To further celebrate our people and diversity, Safetec produced a video highlighting our growing team that embodies our organization. To learn more about our team, watch our diversity video here.
https://www.youtube.com/watch?v=D_8VV0CGswo
{{cta('f4e0a608-39ea-417d-b584-6f33f2501a3c')}}
{{cta('5c7361a6-ec93-4a35-8123-722f527b1a33')}}