Spectrum News: Buffalo Sanitizer Company Sees Spike in Demand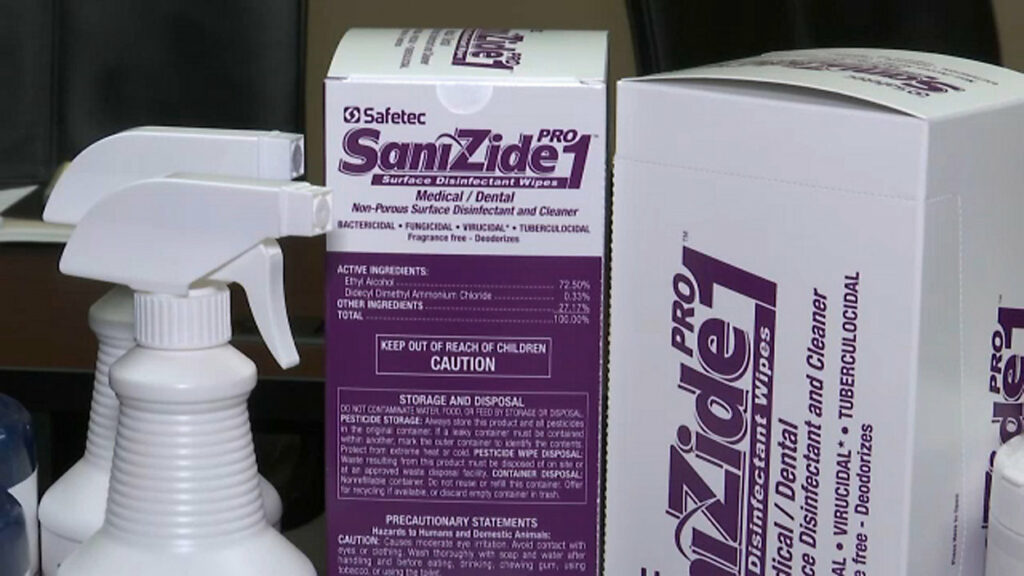 By: Andy Young | Spectrum News Staff
A Buffalo-based company that manufactures sanitizers is seeing an increase in demand amid concerns over the coronavirus pandemic.
Safetec of America makes sanitizers, disinfectants, soaps, and first aid products at its location on Kensington Avenue in Buffalo.
Hospitals, industrial sites, and government buildings are among the places that use the products.
"We've been here for 28 years helping prevent infectious diseases and spread of illnesses," said marketing manager Heidi Daly.
One of its surface disinfectants developed last fall is EPA-approved to kill the coronavirus.
"SaniZide Pro 1 is effective against COVID-19 on hard, non-porous surfaces in one minute," Daly said.
It's available in a spray bottle, individual pouches, and wipes. Demand for Safetec's line of sanitizers and disinfectants have increased so much lately that the company added extra shifts and working with a variety of suppliers to make sure it can make enough of those products to meet the need.
"We're here to protect anybody and everybody and we're doing our best to make sure that we can manufacture high quality products in our facility," Daly said.
As retail stores have started running out of hand sanitizers and wipes, some are also looking to Safetec.
"We've also seen a very big increase in the retail side of things," Daly said. "Having large retailers reach out to us to see if we can together to come up with a solution for them."
People at home can also buy the products through distributors on the company's website.
"We're really trying to be there for our customers locally and across the country," Daly said.
Source: https://spectrumlocalnews.com/nys/buffalo/news/2020/03/12/buffalo-sanitizer-company-sees-spike-in-demand