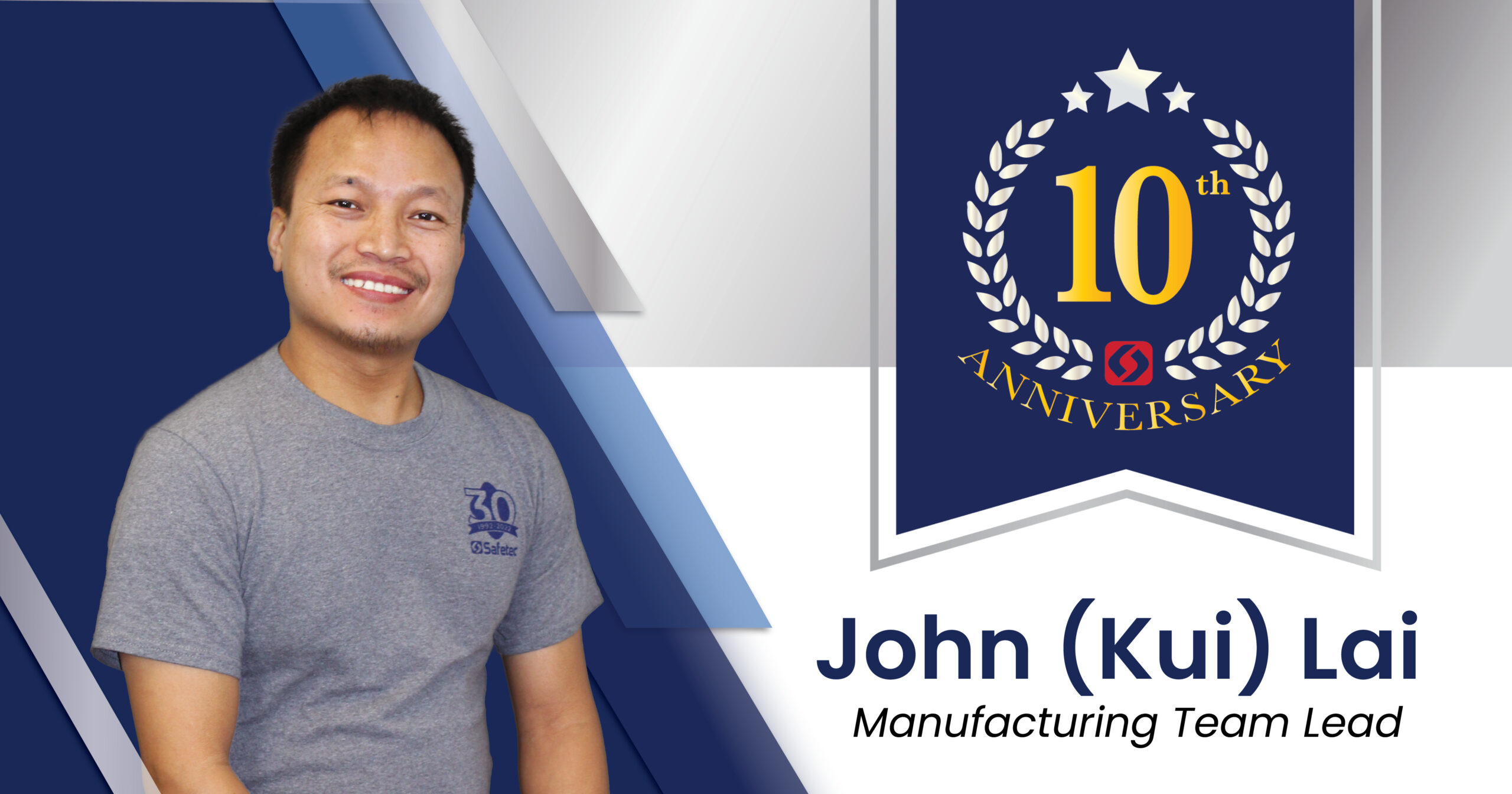 Safetec Milestone: John (Kui) Lai
01/24/23
By Dana Szymkowiak
Here at Safetec of America, Inc., each member of the Safetec team plays a key role in making our company a success, and at its core, companies are only as great as their employees. We are grateful to have loyal and passionate employees who have turned opportunities at Safetec into lasting careers.
With that being said, we'd like to take this opportunity to congratulate one of our teammates, John (Kui) Lai, on his 10th anniversary at Safetec! Safetec of America was John's first job since coming to America 10 years ago from Burma.
John started as a 2nd shift packer, and within 10 months, he was trained and promoted to machine operator. In 2019 he was trained as a backup quality inspector and backup team lead. He was officially promoted to team lead in 2022.
There are so many words that can describe John, helpful, friendly, and kind, to name a few. John has been a great asset to our production team; he's always willing to learn new things and is the first person to help a peer. Safetec wouldn't be the same without seeing John's smiling face every day; he brings joy to the production floor and has a strong work ethic.
Get to Know John!
What is your favorite food?
Anything my wife makes!
What do you like the most about working at Safetec?
Coworkers. Friendly environment.
What advice would you give to recent new hires?
Stay dedicated and good attendance. If you work hard and be focused, you will do well.