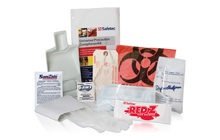 The Many Safetec Spill Kits
It's happened to us all at some point, whether it's a tipped glass of wine or a non-house trained dog. Spills occur at home; they're an everyday part of life. Spills also happen in professional occupational health and health care settings; these can be much more serious. These spills can contain hazardous materials that need to be quarantined and neutralized immediately. Luckily, Safetec has a few compliant spill kits that make cleaning up a toxic mess a breeze. In this post, I will describe the Safetec Universal Precaution, National Standard, EZ Cleans Plus and EZ Personal Protection Kits.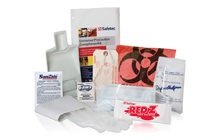 The first kit, Safetec's Universal Precaution kit, this kit helps comply with the OSHA bloodborne pathogen standards. The kit includes everything needed to clean and dispose of a blood spill safely. This means the kit consists of all PPE, spill solidifiers, and waste removal bags.
The second kit, the National Standard Kit, is similar to the Universal Precaution Kit because it is also used to deal with bodily fluid spills. The difference is that it doesn't include the PPE mask and apron. This kit is useful when you need to dispose of spills on a budget while still being protected.
The third kit, the EZ Cleans Plus Kit, is generally for use on spills which require very little PPE. This kit is used on normal blood or fluid spills to help prevent cross-contamination. The only PPE included in this kit is gloves.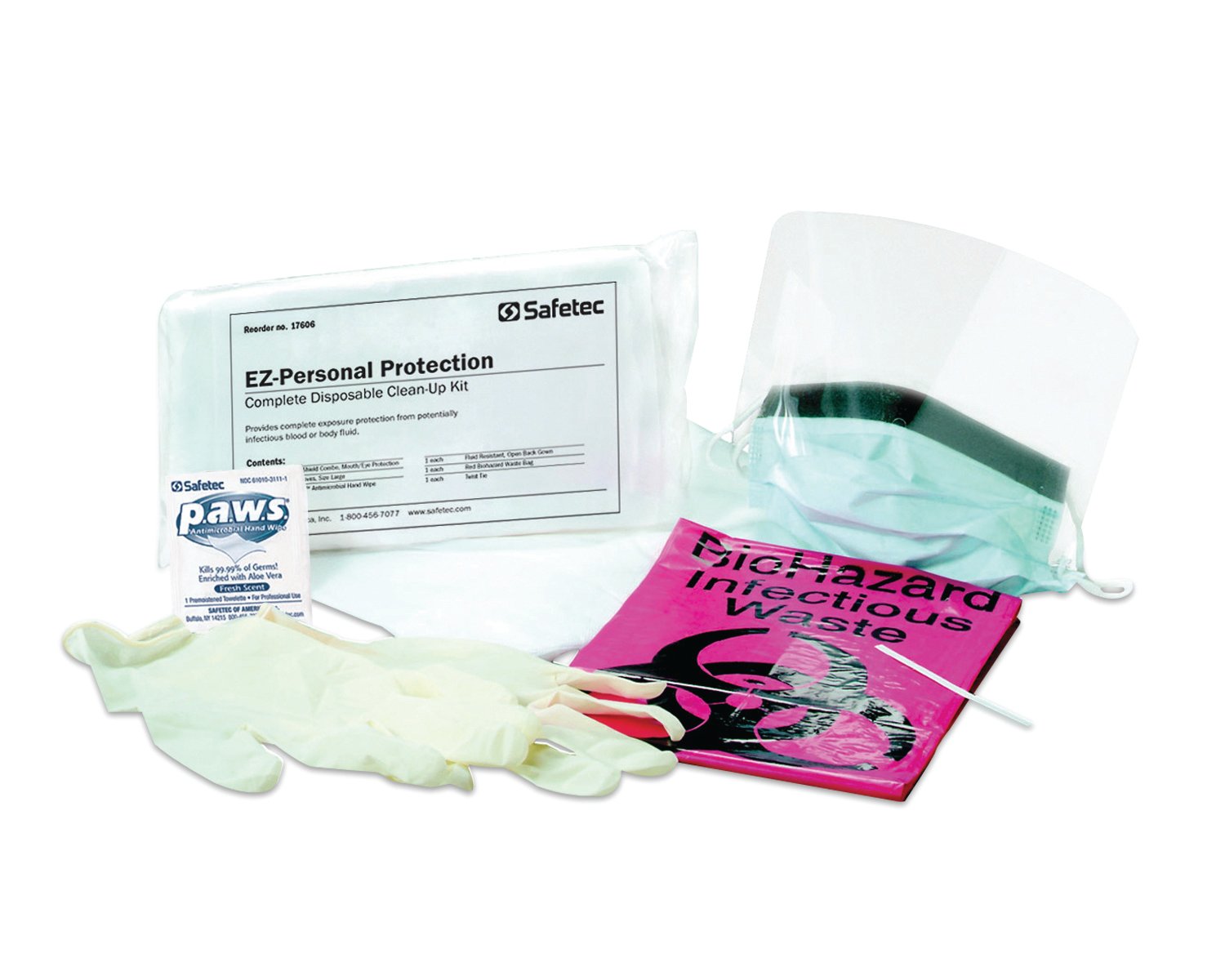 The final Kit, the EZ Personal Protection Kit, isn't used to clean up spills. In fact, this kit is a manageable assortment of PPE to help you deal with any possible infectious material. This kit is easily stored and can be disposed of after use.
It is paramount that spills be dealt with immediately after they occur to prevent hazardous working conditions. Stay compliant and safe with Safetec's Spill Kits.