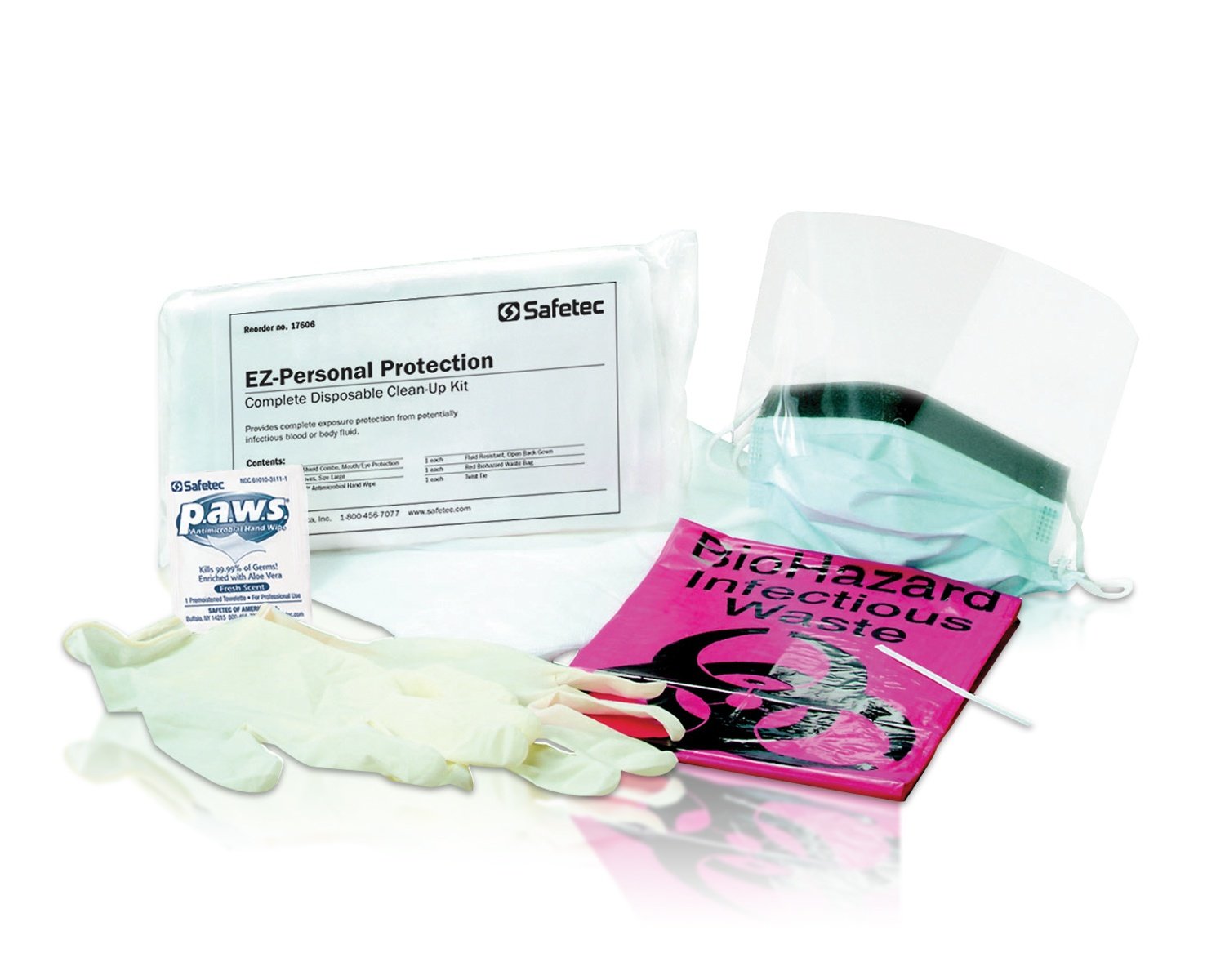 Accidents Happen, Make Sure You Are Prepared
Accidents happen, it's simply a fact of life. Every day healthcare workers throughout the world come in contact with hazardous fluid spills and can be in immediate danger without the proper protection. Gone are the days of the mop and bucket, now personal protection equipment and compliant spill cleanup kits are the standard for healthcare professionals.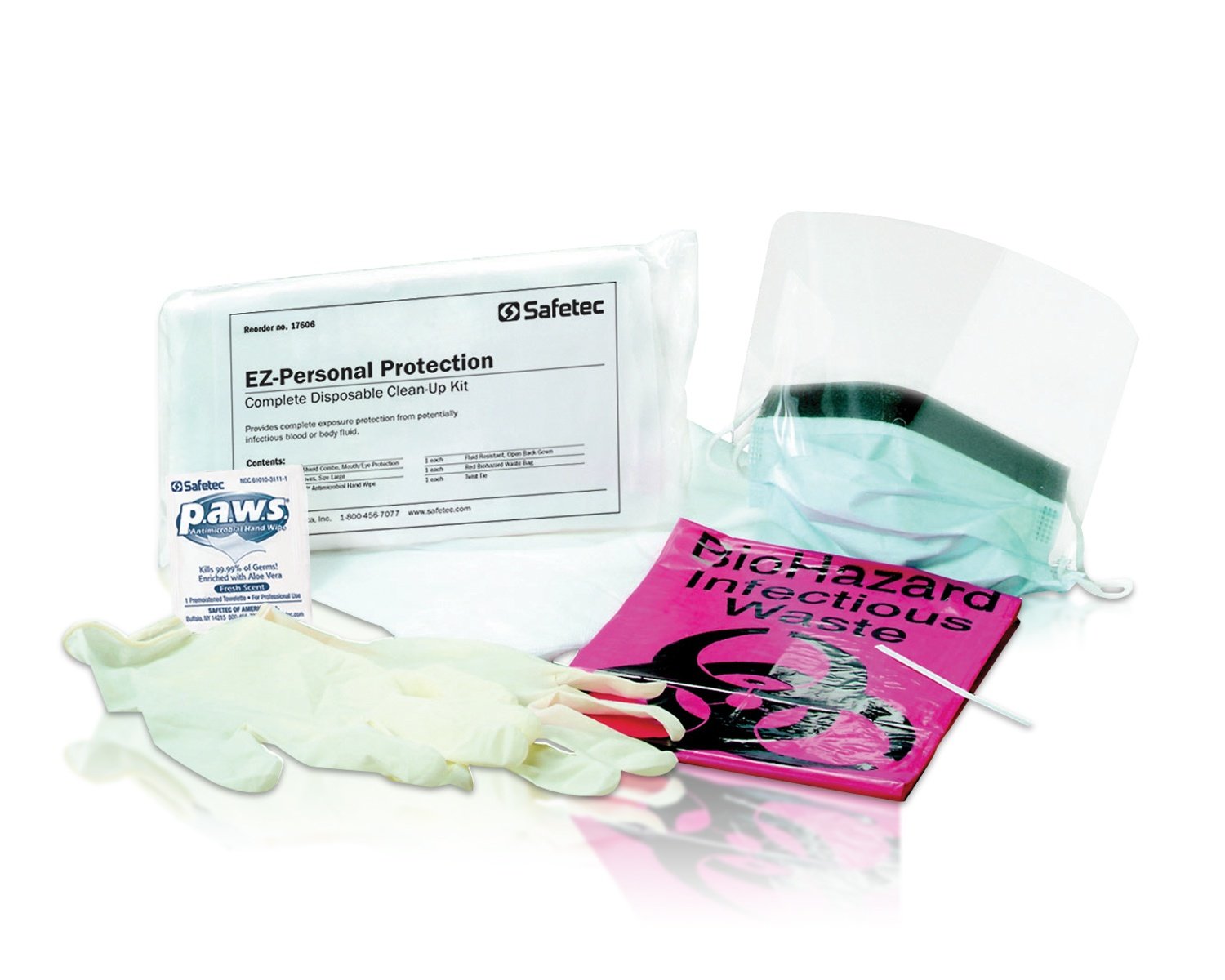 If this is new to you, one might wonder what counts as acceptable PPE and compliant spill removal supplies. Adequate personal protective equipment can include disposable gloves, protective eye wear, disposable face masks, disposable gowns or aprons and antiseptic towelettes. These crucial garments are used to prevent your body from coming into contact with any fluid that could pose a health risk to you or others.
Moving on, spill cleanup kits are essential to ensure that the spill is neutralized, disinfected, and removed safely. These products always include a way to absorb the spill, usually a powder, such as Safetec's Red or Green-Z. The powder absorbs the spill, making it safe to be scooped and collected. A successfully compliant kit will also contain a product to disinfect the surface after the spill has been safely removed.
However, not all spill solutions can be considered compliant to the most rigorous of OSHA standards. OSHA requires that all spill disinfectants meet certain requirements or be an EPA registered disinfectant. Luckily, all of Safetec's Bloodborne/Bodily Fluid Spill Control Kits meet these regulations and allow you to purchase products that are easy to use, safe, and OSHA compliant. Safetec's Blood/Bodily Fluid Control Spill Kits can help you create a safe compliant environment for your employees.
Resources:
https://www.linkedin.com/pulse/contain-confine-keeping-staff-safe-from-infectious-spills-panditg/