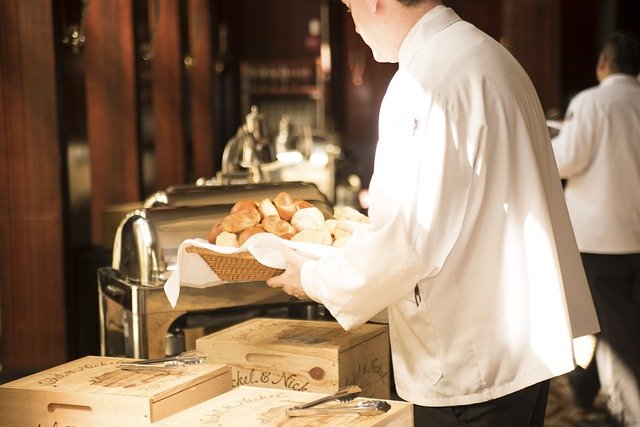 Do Food Industry Employees Work While They Are Ill?
The sad truth is yes. The people that are preparing your breakfast, lunch, dinner or snack could possibly be ill.
It turns out that, according to a survey completed by Alchemy Systems, 51% of workers go to work when they are sick in the food industry.
Shocking number isn't it? That is a different number than the management team may report back, or think of. Most employers allot paid sick time as a part of a benefits package, but days can easilly be eaten up if an employees spouse or child are sick, need to go to doctors appointments; with little to no regard of needing to save time for when they are actually sick and need that time off.
Take a look at the eye opening infographic below:
Infographic: alchemysystems.com
Those that are in the food service industry are some of the last people that you would want to go into work sick. There are billions of virus particles per gram in stool or vomit. Shockingly enough; it only takes about 20 particles to get someone sick. Norovirus – which is a top concern in nearly any industry can hop from surface to surface.
"And so it just takes microcontamination of your hands, if you don't do a perfect job washing, to be able to contaminate food with enough of the virus to infect lots and lots of people," says Kirk Smith, who oversees foodborne outbreak investigations with the Minnesota Department of Health.
"Managers and supervisors need to better communicate why it's OK to stay home when sick," Alchemy Systems CEO Jeff Eastman said in a press release.
It also comes down to having the right infection control products on hand to stop the spread of Norovirus, E. Coli and other infections. Does your facility have something on hand to stop the spread? Ideally you should have something like Sanizide® Pro Spray that is a 2 minute surface disinfectant that is ready to use on hard and soft surfaces.
According to the National Partnership for Women & Families, 43 million U.S. workers lack paid sick leave. Supporters of paid sick leave, including the Department of Labor, claim it can reduce the spread of workplace contagions, boost productivity and lower health care costs. There is a growing movement in the United States called #LeadOnLeave. Only time will tell how successful this movement will become – until then, focus on speaking to your employees about taking off while they are sick and having the right disinfectants in house to ensure that you are serving quality, infection free products.
Sources: https://www.safetyandhealthmagazine.com/articles/13217-most-food-industry-employees-work-when-ill-survey-finds
https://www.npr.org/sections/health-shots/2016/07/11/482799063/sick-people-say-they-still-go-to-work-even-when-they-shouldnt