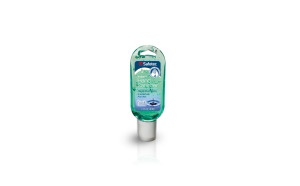 Safetec's Hand Sanitizer is Enriched with Aloe Vera
Who doesn't love soft hands? I know I do! It is a common misconception that hand sanitizer can leave your hands super dry due to how much alcohol has to be added to kill those nasty germs on your fingers. If you choose to use the Safetec brand of hand sanitizer your hands will be not only clean but soft as well.
What Aloe Vera Does
What is the difference between a hand sanitizer with Aloe Vera and without? Well, the answer is pretty simple. Aloe Vera contains natural moisturizers that help retain moisture on dry and rough skin. After you are finished sanitizing, the alcohol will evaporate off of your hand killing the germs, and the Aloe Vera in our hand sanitizer will remain and form a protective layer on your skin leaving it soft for you.
A hand sanitizer that does not contain Aloe Vera will typically dry out your hands because of the high content of alcohol in it. In order to be effective, a hand sanitizer should contain at least 60% alcohol in it according to the CDC. Hand sanitizers without alcohol generally do not work as well for all classes of germs and they may just reduce the growth of germs and not kill them outright. Additionally, hand sanitizers without alcohol may be more likely than those with alcohol to irritate and dry out the users hands.
{{cta('1277210c-9848-46d3-8d96-65895760d0d2′,'justifycenter')}}
Source: https://www.shape.com/lifestyle/mind-and-body/sneaky-downside-washing-your-hands