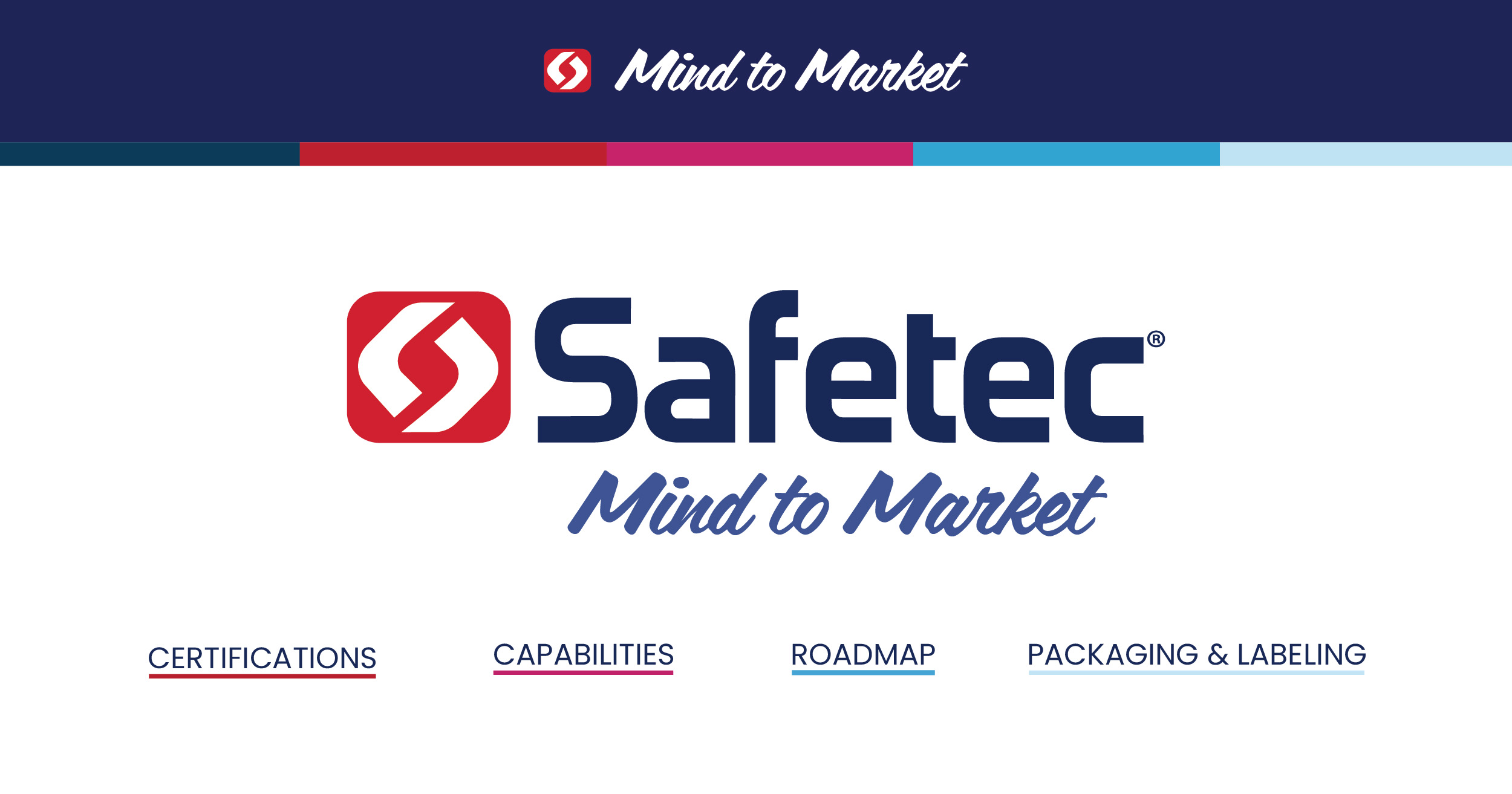 Introducing Safetec's dedicated private label website, Mind To Market
08/02/23
By Dana Szymkowiak
Now more than ever, businesses use private label solutions to establish their brand identity and meet consumer demands. Safetec of America, Inc. has been a trusted leader in the industry, providing comprehensive private label capabilities, contract packaging services, formulation development, commercialization support, and unwavering commitment to quality and regulatory compliance. We've helped a wide variety of clients across multiple industries bring their ideas to completion.  
We are thrilled to introduce our new dedicated private label website, Mind to Market, which serves as a comprehensive resource to showcase Safetec's vast experience as an FDA-regulated private label manufacturer. This exciting initiative is designed to provide a deeper understanding of our expertise, packaging options, machine capabilities, standard formulations, and foster successful partnerships. 
Mind to Market
Mind to Market is more than just a website; it is a window into Safetec's comprehensive capabilities. This dynamic platform showcases our commitment to offering high-quality products and highlights what Safetec can do for your business by using our expertise and resources to develop your own line of products.
Mind to Market delves into the diverse range of formulas and industries we cater to, highlighting our ability to customize formulations, packaging, and labeling to align with your needs. Safetec helps our partners meet FDA standards and confidently navigate the regulatory landscape with the invaluable support of our dedicated quality and regulatory team.
Let's Work Together
We recognize the importance of forging strong partnerships. Mind to Market serves as a strategic tool to generate interest and foster engagement from potential clients who are seeking reliable, flexible, and experienced partners in their private label endeavors.
We are excited to share this comprehensive resource with our existing and potential partners, aiming to drive new partnerships and facilitate successful collaborations. Discover the advantages of partnering with Safetec through Mind to Market and unlock your brand's full potential with an experienced, compliant, and supportive manufacturer. Take a deeper dive into what we can do for you and head over to www.privatelabel.safetec.com to explore our capabilities!