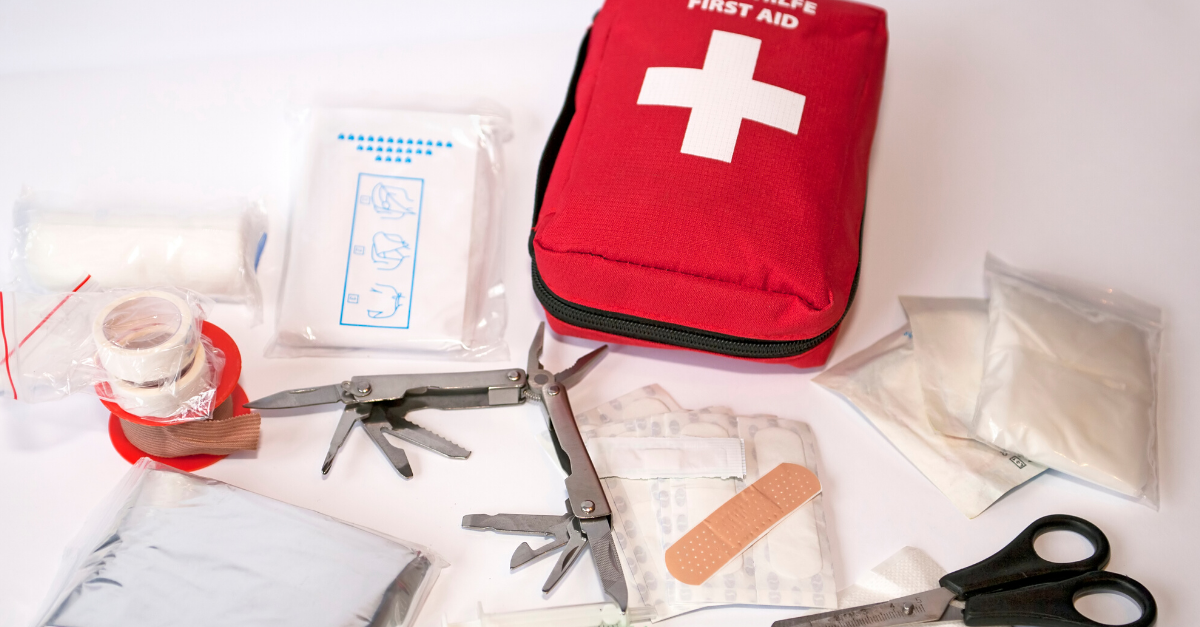 Give your first aid kit check up
With summer finally in sight and business starting to reopen, now is the best time to give your first aid kit a checkup. Minor injuries haven't exactly been top of mind amid the Coronavirus Pandemic, but it's essential to prepare with a properly stocked first aid kit.
While you can buy a pre-packaged first aid kit at most drugstores, it's best to pack your first aid kit based on your needs, activities, industry or facility. Also, keep in mind where your first aid kit is stored.
Let's walk through the steps of checking and restocking your first aid kit or cabinet.
Inspect your first aid kit or cabinet
Check for used or damaged products, expiration dates, and observe usage. Inspecting your first aid kit or cabinet is to organize, prepare, restock, and ensure the products are safe to use. As a general rule, most items should be single-use to avoid cross-contamination. Any partially used products should be tossed out along with all expired products. When checking supplies, pay attention to what's been used. This will help you plan for the future and prevent you from possibly running out of items.
First aid kit basics
Adhesive bandage
Adhesive tape
Antibiotic application
Antiseptic
Breathing barrier
Burn dressing (gel soaked)
Cold pack
Scissors
First-aid guide
Note that ANSI/ISEA also provides recommended quantities based on class.
Now that you've organized your first aid kit, it's time to beef it up with the summertime essentials.
Sunscreen
Are you and your employees outdoors often? Rule #1 for safe summer fun (or work) is sunscreen. Don't overlook the importance of individualized packets of sunscreen. These can be kept in the house, on a job site, even in your pocket. There are very real dangers associated with sun exposure that are easy to overlook in the workplace. Providing sunscreen for daily use to outdoor workers is a great way to reduce risk.
Insect repellent
When the temperatures go up, the critters come out. We don't like to think of disease when it comes to itty bitty bugs, but it can happen. Protect yourself and your workers with packets of insect repellent. Safetec has formulated a Deet free insect repellant to complement our line of infection control, first aid, and personal protection products. Our pesticide-free formula contains the natural plant-based repellents Citronella oil and Soybean oil, making it safer for use on both children and adults.
Sting Relief
Most stings or bites are harmless on their own, but scratching can lead to a secondary infection. Sting relief provides temporary relief from pain or itching due to a bite or sting. Apply to the affected area and feel relief fast; dries instantly. Choose from individually wrapped towelettes or the "no-touch" spray applicator.
Triple Antibiotic cream
Triple antibiotic ointment is essential to any first aid kit because it treats small wounds and prevents infection. Safetec's triple antibiotic ointment contains Bacitracin Zinc, Neomycin Sulfate, and Polymyxin-B Sulfate. The combination provides relief and can kill bacteria on your skin. Safetec also offers options for single antibiotic ointment.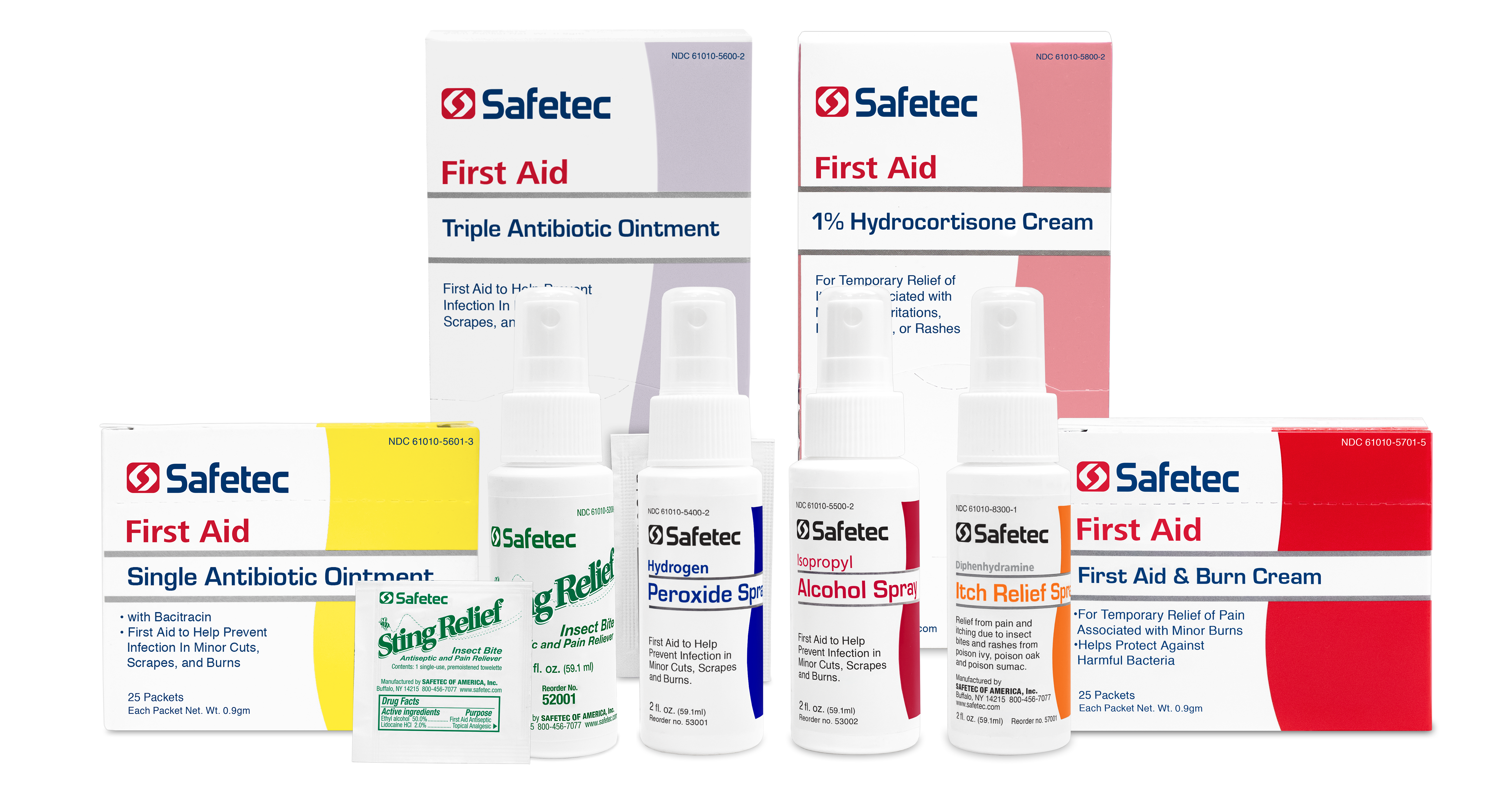 Safetec offers a wide variety of products to help you restock or add to your first aid kit. Keeping your employees prepared for any first aid occasion is easy and convenient in single-use pouches or packets. Check out Safetec's Product page to view more first aid items such as Instant Hand Sanitizer, Antibiotic Ointments, Burn Cream, Hydrocortisone Cream, Burn Gel & Spray, Oral Pain Relief, Antiseptic Spray, and much more!
Safetec products are sold directly through our distributor partners located all around the world.
At Safetec, we strive to build long-lasting relationships with all of our distributor partners by providing high-quality products quickly and efficiently and giving our customers the one-on-one attention they deserve. If you are looking for a partner that will help your distribution company grow, Safetec is the perfect option. Get started by filling out a Become a Distributor Form today!
{{cta('f4e0a608-39ea-417d-b584-6f33f2501a3c')}}