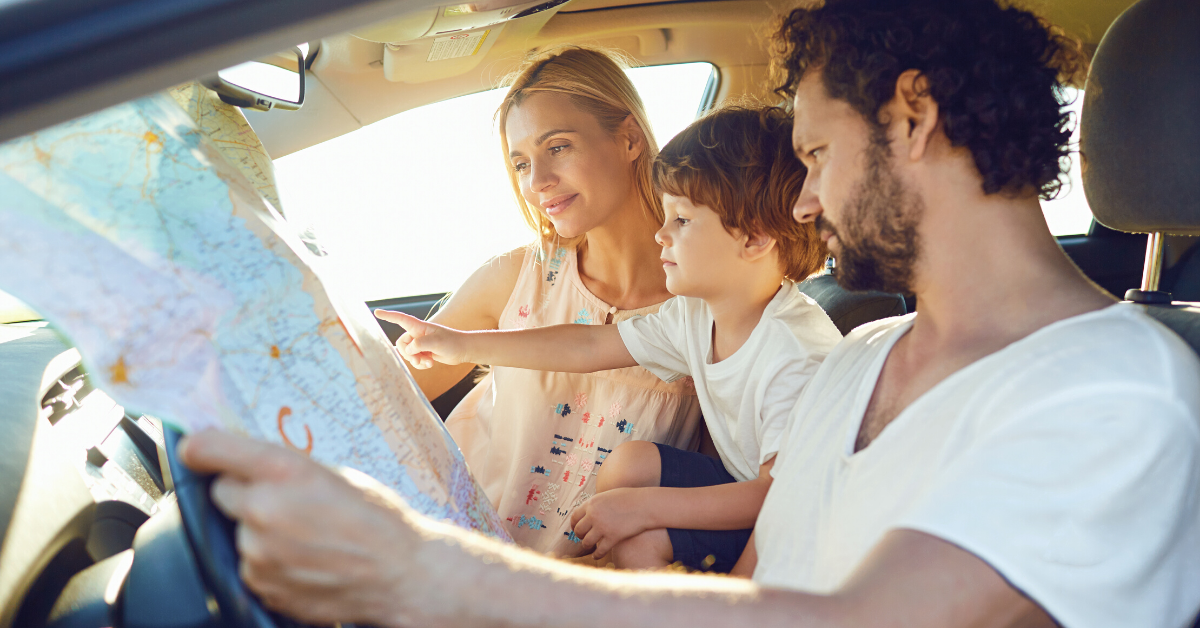 Elevate safety culture with off-the-job safety programs
By now, almost all organizations should have a safety program in place to ensure a safe and healthy work environment for their employees. While these procedures look good on paper, if they are not integrated into daily operations and consistently reinforced, then they are likely to be ineffective. How can an organization keep safety top of mind? By developing a safety culture.
Safety culture
The term safety culture is starting to become synonymous with the term company culture, as a positive safety culture can result in improved workplace health and safety. Safety policies are a necessity, but how do we get employees to embrace fully and follow those policies? By creating a safety culture that is just as important as the company culture.
Rather than focusing solely on workplace accident prevention, an off-the-job safety program promotes policies and practices that integrate hazard prevention with the promotion of injury and illness prevention to advance overall worker health and well-being.
Off-the-job safety program
The importance of safety culture in the workplace is hardly a secret, but more employers are getting behind the idea of the off-the-job safety program. An off-the-job safety program reinforces the idea that an employer or organization has an interest in keeping its employees or clients out of harm's way 24 hours a day after all safety does not only apply to work.
Let your employees know how much you value their work contributions by letting them know that you care about their safety and their loved one's safety away from work. An off-the-job safety program might be the missing element that could take your brand's safety culture to the next level.
Off-the-job safety is more than just a productivity tool, and it should correspond with a company-sponsored health and wellness program.
Getting Started
Promoting health and fitness at home, on the go, and in the workplace does not have to come in the form of drastic change or expensive programs. Start with budget-friendly incentives that instill good habits and keep clients, employees, and members of your community prepared for medial and other emergencies.
An easy first step to take is sending on to go kits home. For the home, office, or travel, Safetec of America offers a selection of kits stocked with the essentials for at home or on the go safety. These kits have the option of adding a full-color logo or image with a high-quality custom printing option.
Offer your employees or customers a sense of well-being and preparedness with one of Safetec of America's three different kit options with the ability to white label the case.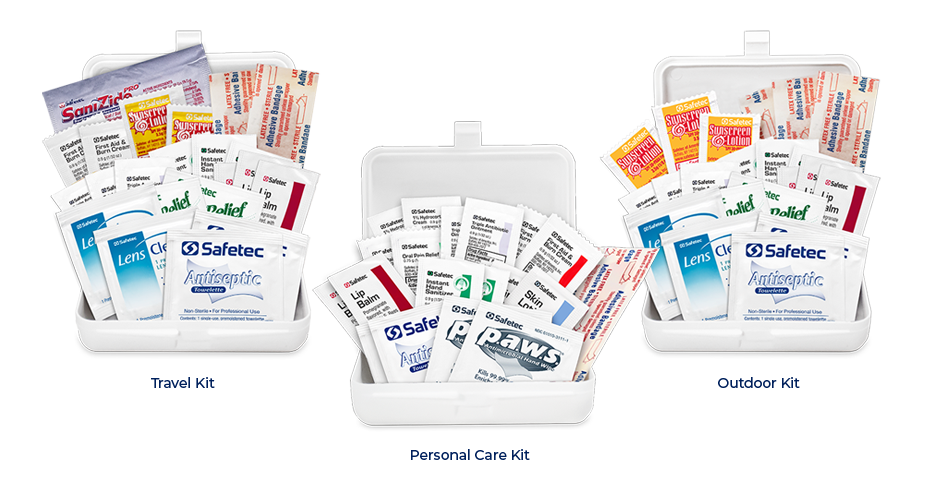 Travel Kit: Always have your employees or customers ready for travel. Whether it's in a vehicle or hotel room, this kit comes with everything you need on a trip. This kit includes surface disinfectant wipe (1), lens wipes (2), lip balm (2), antiseptic wipe (2), hand sanitizer (2), Sunscreen lotion (2), first aid & burn cream (2), Triple antibiotic ointment (2), and two bandages.
Personal Care Kit: This kit is perfect for the healthcare, dental, and promotional materials to use for a minor injury or head/body cleaning. This kit includes oral pain relief (2), lip balm (2), p.a.w.s. Wipe (2), first aid & burn cream (2), skin lotion (2), hydrocortisone cream (2), triple antibiotic ointment (2), and two bandages.
Outdoor kit: Always be ready for a fun-filled adventure, and any bumps and bruises along the way. Small enough to fit nearly anywhere, this kit contains all the essentials for outdoor fun. The outdoor kit includes lens wipe (2), antiseptic wipe (2), hand sanitizer (3), sting relief (2), lip balm (3), sunscreen lotion (3), triple antibiotic ointment (3), and three bandages.
On the go kits are a great way to integrate your brand with the health and well-being of employees or clients and reinforce your company's off-the-job safety initiative. Are you ready to take that first step in promoting your organization's safety culture? Safetec kits are available to purchase through one of our many trusted distributors.
At Safetec, we strive to build long-lasting relationships with all of our distributor partners by providing high-quality products quickly and efficiently and giving our customers the one-on-one attention they deserve. If you are looking for a partner that will help your distribution company grow, Safetec is the perfect option. Get started by filling out a Become a Distributor Form today!
{{cta('f4e0a608-39ea-417d-b584-6f33f2501a3c')}}