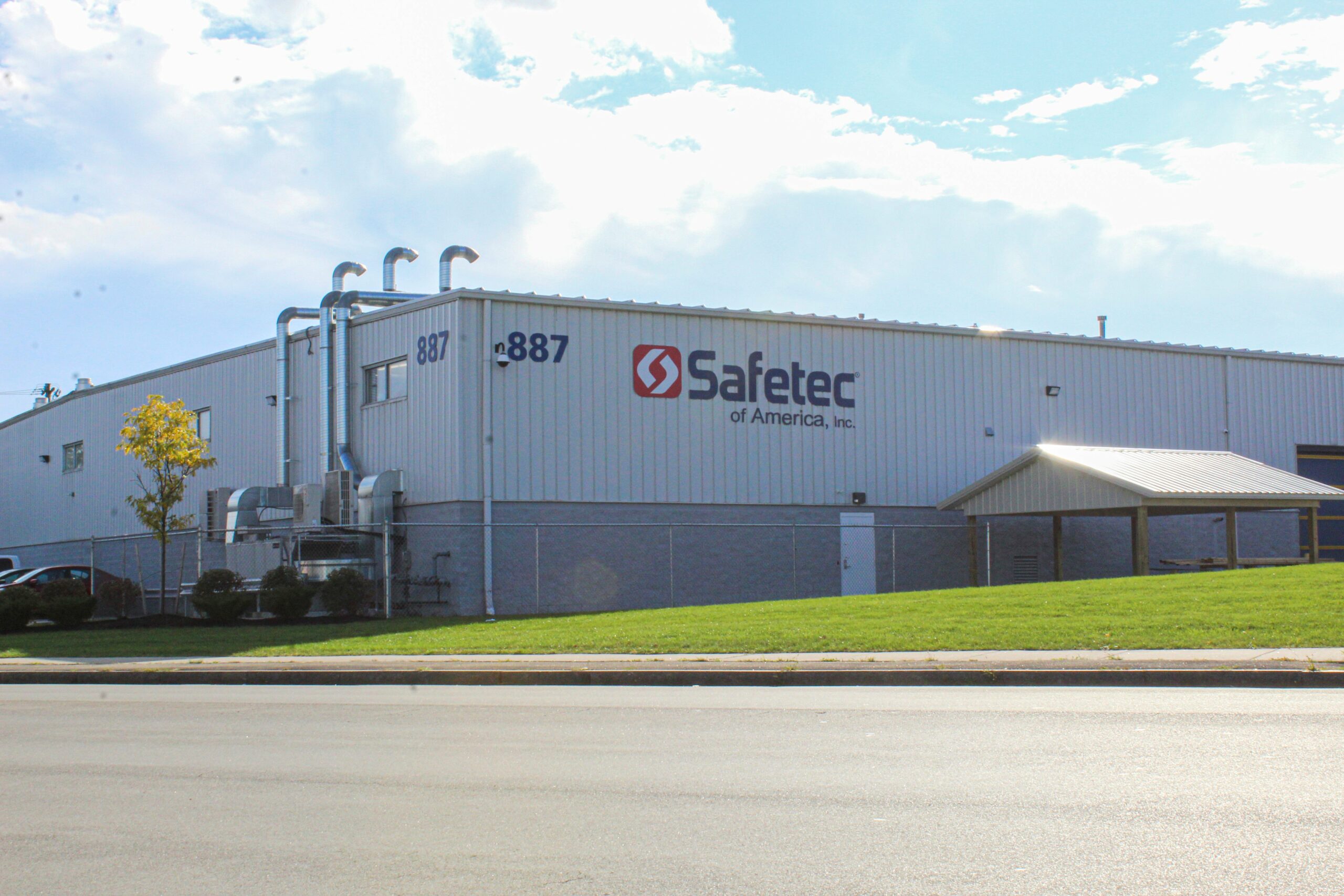 Thinking Back, Looking Forward
It's been just over a year since we first heard of a virus sweeping through a country on the other side of the globe. It didn't take long for COVID-19 to land right in our back yards, causing a public health emergency most of us have never experienced. It's been a painful time in our world's history and continues to be an evolving crisis. While the pandemic has forced many people to learn a new vocabulary, it's also brought new meaning to old terms like "infection control."
As an infection control, first aid and OTC manufacturer for nearly 30 years, the Safetec team valued their role in the fight against COVID-19 and faced challenges head on with determination, compassion and resilience. As our business saw an immediate heightened demand in our infection control and hand hygiene product lines, Safetec made significant investments in the future.
Embracing Change
With the "new normal" and social distancing measures, 2020 was the year of radical change for all of us. Our business experienced difficult circumstances we never had encountered before and quickly used our adaptability to implement changes to all our operations.
To supply our customers with essential infection control products, Safetec increased production on those products, quickly implemented an allocation program, and added new employees and manufacturing shifts, all while making sure our team members felt safe to work. Our company motto last year was to "embrace change" as the pandemic continued to evolve, Safetec evolved as well. Furthermore, because of supply shortages worldwide, Safetec's purchasing department found creative ways to source raw materials while limiting disruption to production as much as possible. Every member of the Safetec team rose to the challenges presented, remained flexible and agile through a continually progressing global pandemic.
Expanding our Space and Capacity
Propelled by the COVID-19 pandemic, Safetec closed on a third facility in Buffalo in August 2020, increasing Safetec's total square footage to 171,712. The newly acquired 66,712 sqft facility, Safetec East, is the new hub for storing and shipping finished goods quickly and efficiently, further solidifying our Western New York community's roots. This expansion also allowed us to create room to grow in our main FDA-regulated manufacturing facility, an expanding team, and $2.5 million in four new machines with long-term plans to meet future demand.
Growing our Team
To answer the call from health systems, businesses, and communities needing the products necessary to battle COVID-19, we transitioned to a 5-day, three-shift schedule. We added 84 employees to our growing Safetec family.
One of our proudest accomplishments is the diverse team we have today and continue to grow. Our culture at Safetec might be described as employees with owner mentality where we offer a safe and welcoming environment. Our core belief is building a strong foundation of talent and promoting from within, which is essential to growing and advancing our business and manufacturing high-quality products.
Thinking Back
The pandemic brought about pivotal changes in almost every department in response to the demand we experienced. Our Sales and Marketing departments adapted strategy and messaging to the developing needs of our customers. Safetec's Human Resources department revised and wrote new policies to address employee illness, increased cleaning and hand hygiene, and evolving safety protocols. Our HR team was also responsible for expanding and improving company-wide communication of policy changes. Additionally, to ensure our team's safety, Safetec quickly transitioned eligible employees to work from home, investing in new computers, technology, Zoom, headsets, and more.
As a privately held company, our flexibility and nimbleness, and heartfelt determination of helping to protect those in need, allowed us the ability to produce and ship out more products in 2020 than ever before in Safetec's company history.
Looking Forward
We've made tremendous strides toward growth, efficiency, and innovation in 2020, with plans in place for further development and increased manufacturing capacity well into the future. We know that our products are essential in protecting against preventable infections, and our company-wide commitment to protecting people never waivers. We look forward to developing and launching new products in the coming year and keeping our customers, team, and communities safe.
2020 showed us that we don't know what the future holds, but 2021 is the year Safetec helps you prepare for whatever it will bring.