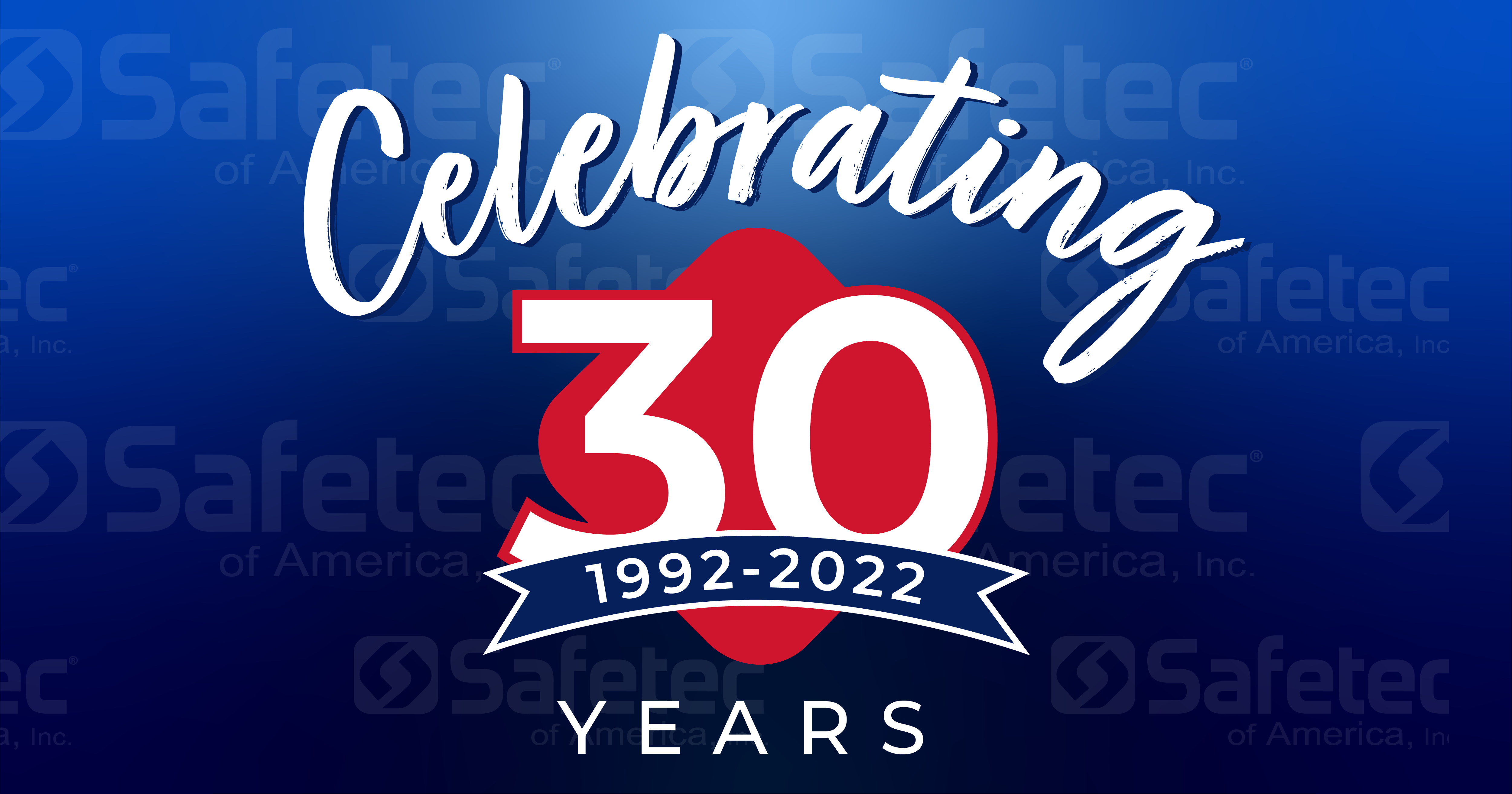 Safetec of America, Inc. Celebrates 30 Years!
01/06/22
By Dana Szymkowiak
Safetec of America, Inc. was born 30 years ago with a mission to help save lives by solving a problem tied to the AIDS epidemic sweeping the country in the eighties and nineties. With the rise of HIV transmissions from improper blood cleanup, Safetec's Red Z® was developed to solidify potentially infectious blood and bodily fluid spills for safe handling. As a result, red Z® revolutionized infection control products. 
The Start of Something Special
The tale of Safetec is one that involves insight, determination, passion, and a vision of protecting people against infectious diseases and cross-contamination. We could not be more excited to celebrate our history, our success, and all of the incredible accomplishments achieved thanks to our employees, customers, and the local community, Buffalo, New York.
Reflecting on Success
30 years is a big deal to us. While no one could have predicted the current landscape of the industry and the events of 2020 / 2021, we are thrilled to celebrate this milestone anniversary and our history as a privately-owned company.
Back in 1992, Safetec of America, Inc. was founded in North Tonawanda, New York, to manufacture a single product- Red Z®. Since then, Safetec has grown into an industry leader that employs more than 130 professionals and manufactures over 500 products. Today, our team serves thousands of distributors across various industries, including healthcare, jan-san, government, occupational health and safety, retail, and more.  
The Transformations That Have Shaped Our History
Safetec experienced several transformations throughout its 30-year history, all of which helped build the company into what we are today.
In 1997, Safetec expanded to lease a 40,000 sqft facility on East Delavan Ave. in Buffalo and added additional products to our catalog.
In 2003, Safetec broke ground with a new 80,000 sqft state-of-the-art facility on the corner of William L. Gaiter Parkway and Kensington Avenue to serve as Safetec's headquarters. In 2018, significant renovations increased space for our chemistry team, batching capacity, and new technology across all departments while expanding our quality and regulatory team.
Throughout Safetec's impressive 30 years in business, the Safetec team has responded to several pandemics and outbreaks that resulted in growth, including the SARS outbreak, the H1N1 pandemic, and the Ebola Outbreak. However, Safetec's quick and decisive response to the COVID-19 pandemic in early 2020 led to substantial investments in the company. Safetec invested in a third Buffalo facility, Safetec East (66,712 sqft), and four new pieces of equipment to increase manufacturing capacity to meet the growing demand for infection control products. In addition, 80 new employees joined the team.  
Looking Ahead
These 30 years are not something we accomplished alone – We want to give a heartfelt thank you to all our past and present business partnerships throughout the industry as Safetec celebrates this milestone anniversary. We are also thankful for the internal team we've developed, which boasts quite a few longstanding employees: some going on 20+ years with us. Every member of the Safetec team has been a huge asset in moving Safetec forward and providing our valued customers with consistency, reliability, and a customer-first attitude.
Looking ahead, Safetec is on course for another transformative year in 2022. The company that we grow to become tomorrow is what's most important. So, we must continue to strive to be great and be bold. Our greatest goal is to keep evolving and improving through our people, products, and unyielding loyalty to our mission: we want to positively impact our customers and communities by continuing to manufacture high-quality products that protect people from infection and illness. 
We welcome the next 30 years together with enthusiasm and purpose!