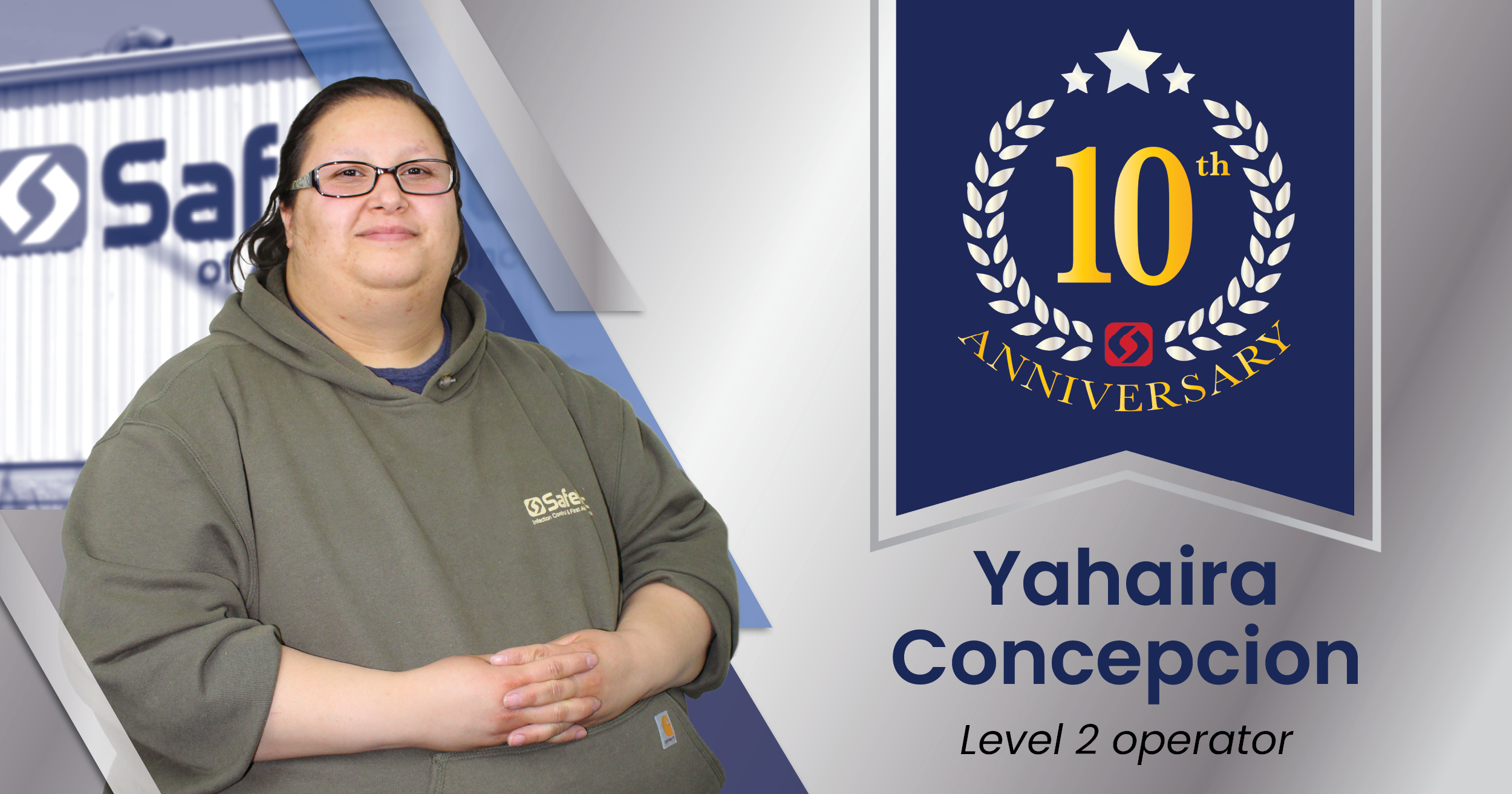 Safetec Milestone: Yahaira Concepcion
03/13/23
By Dana Szymkowiak
It's time to celebrate another amazing Safetec Milestone! On behalf of the entire Safetec family, we'd like to congratulate Yahaira Concepcion on her 10-year anniversary. Yahaira started her career at Safetec as a packer in the kit room. She's worked hard to learn to run several machines on the production floor, which helped her work her way up to a Level 2 Operator. Quite an accomplishment, even taking a year off for personal reasons.
It's no surprise, Yahaira has gotten where she has. She is always willing to learn and try new things and uses her knowledge of the various machines to help her team members. Whether helping others solve technical questions on a machine or helping translate English to Spanish for those whose English is a second language, she always does so with a smile and a great attitude. Moreover, Yahaira loves working at Safetec so much that she referred her brother, who is also part of the Safetec Family!
Get to Know Yahaira!
Do you have a pet? What's he/she like?
I have a standard poodle named Harley. She is very goofy.
What is something that no one knows about?
I love to read. I'll finish a book in one day.
What is your favorite food?
My favorite food is Italian.
What do you like the most about working at Safetec?
My coworkers.
What advice would you give to recent new hires?
Pay attention and learn as much as possible. There are a lot of possibilities to advance to new positions.