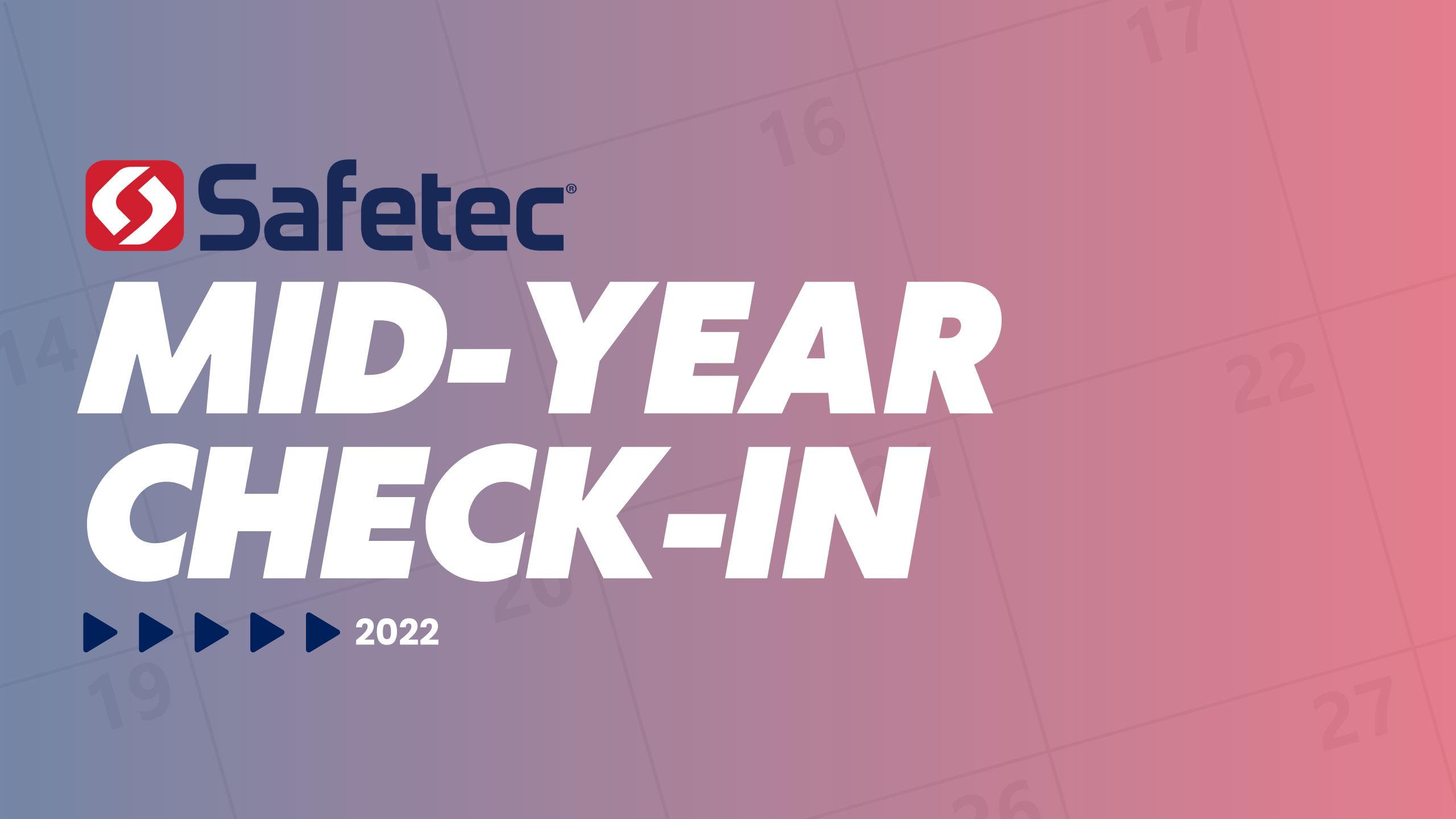 Safetec Mid-Year Check-in for 2022
06/21/22
By Dana Szymkowiak
It is hard to believe that the first half of the year is already over, but as the saying goes, "time flies when you're having fun," and there certainly has been lots to celebrate here at Safetec. Starting with one of our greatest achievements thus far, our 30th anniversary.
In 1992, Safetec of America, Inc. was founded in North Tonawanda, New York, to manufacture a single product- Red Z®. We have since grown into an industry leader employing more than 130 professionals and manufacturing 500 products. Today, our team serves thousands of distributors across various industries, including healthcare, Jan-san, government, occupational health and safety, retail, and more.

HR Impact Award
Safetec would not be who we are today without the dedication and heart that our Director of People and Culture, Allyson Devonshire, puts into our employees daily. In March, Allyson was recognized for all her hard work by winning Buffalo Business First's HR (Human Resources) Impact Award. This award recognizes excellence by human resource professionals. We are so proud of you, Allyson. Congratulations again!

Manufacturing Award for General Excellence
In May, Safetec was announced as the winner of Buffalo Business First's Manufacturing Award for General Excellence. We are so excited and honored to have been chosen. Safetec has made tremendous strides toward growth, efficiency, and innovation in 2021, with plans for further development and increased manufacturing capacity well into the future.
Safetec's success is attributed to its diverse workforce and dedicated employees. They have been the heart of Safetec's operations, particularly through the pandemic and supply chain challenges. In addition, our skilled Facility Maintenance Team allows for adaptability to market changes, and our team can adjust equipment facilities to match those needs.
Congratulations to our manufacturing and production team!

Safetec in the Community
Buffalo, NY, has always been our home, specifically the East side, for over 20 years. We have always made it a point to give back to our community but this year, our hearts were especially heavy for those affected by the incredibly sad and painful event that took place on May 14, 2022, at a supermarket in our neighborhood.
Safetec employees pulled together to make 500 bags full of first aid items and hand sanitizer. These bags were donated to FeedMore WNY emergency distribution sites where they are needed most, in the hands of our neighbors.
This year, our team also donated 16 cases of first aid and personal care to our neighbors at Gerard Place. Gerard Place is a non-profit organization that provides housing and supportive programs for the homeless, single-parent families, literacy classes, vocational job training, and food distribution programs. We admire the work that they are doing to help strengthen our community and are happy we were able to help their mission!

Looking Ahead
Businesses everywhere, including us here at Safetec, are continuously dealing with the repercussions the COVID-19 pandemic has left us with. It has posed significant challenges within the global economy and supply chain, and these lasting impacts have caused increases in raw materials, transportation, labor, packaging, and much more. These challenges have only strengthened our Safetec team as we've worked together to find solutions and adapt to market changes.
We are grateful to have had such a great start to the year and to spend some quality time together as a team. Looking ahead, we will continue to rethink, reimagine, and reinvent as our company transforms and grows. Our goal remains to positively impact our customers and communities by continuing to manufacture high-quality products that protect people from infection and illness.
Cheers to 30 years – looking forward to the rest of the year and beyond!