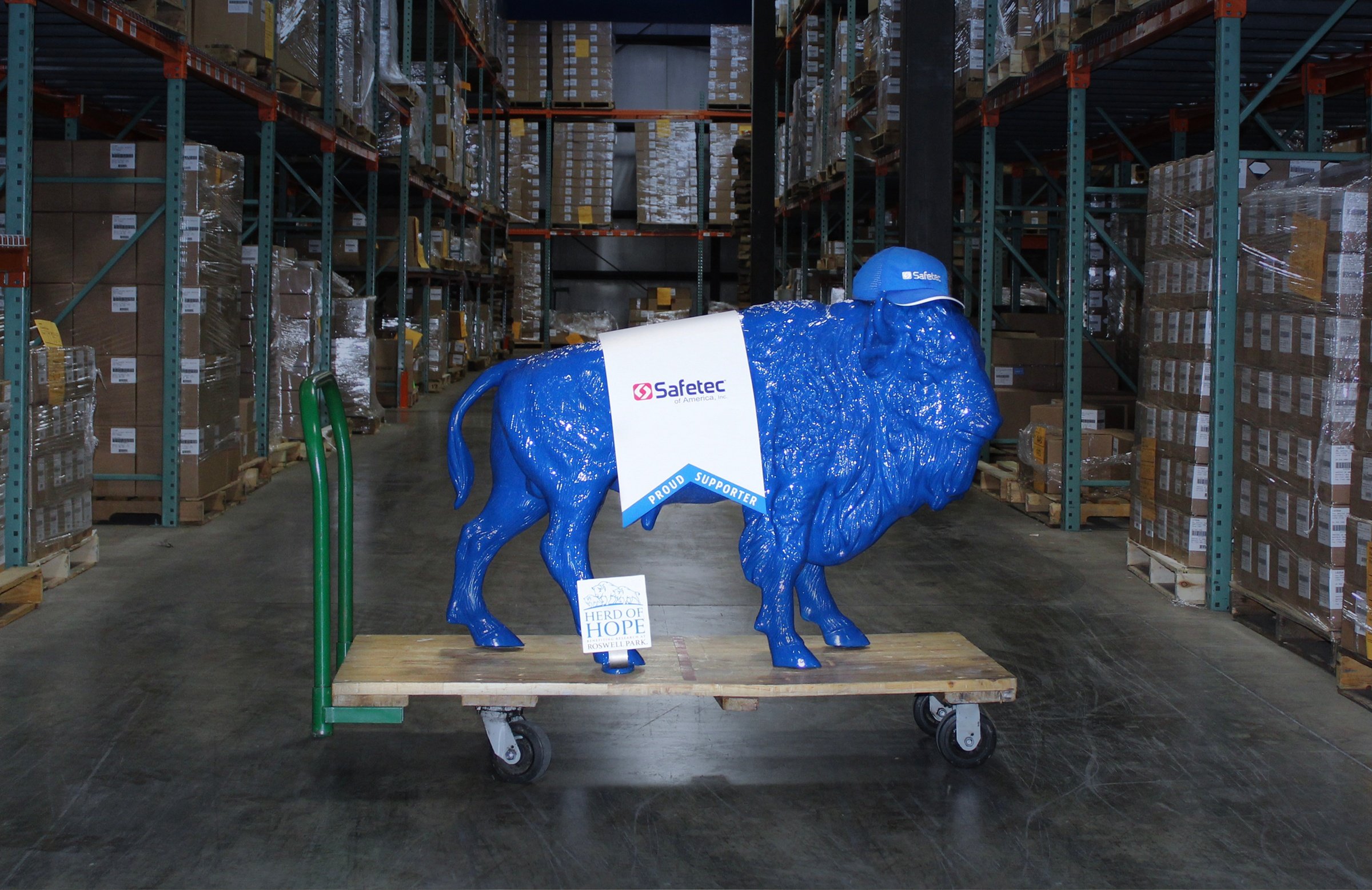 Safetec is a Part of the Herd!
Safetec is proud to announce that we are now an official corporate partner of the Herd of Hope. When our team learned about the Herd of Hope, we could not resist the opportunity to donate to such a wonderful cause and to support Roswell Park in the fight against cancer. We are also now an owner of a blue buffalo that sits in the entrance, so all of our employees and guests can see that we are proudly a part of the Herd.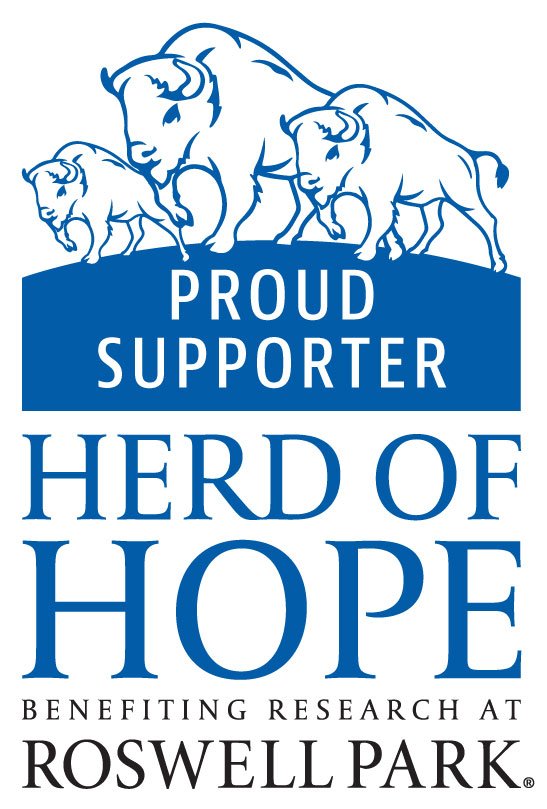 What is the Herd of Hope? It is a new twist on the Herd About Buffalo campaign which offers Western New York's corporate community the opportunity to come together as one in the fight against cancer. All of the funds that are raised through the campaign will fuel innovative research that has the potential to change the face of cancer.
A cure is out there, and our donation is supporting the SurVaxM Vaccine, personalized medicine, and CIMAvax Treatment.
Over 80 businesses in the Buffalo and WNY area have sponsored a blue buffalo since the campaign kicked off in July. According to the official website, this overwhelming outpouring of support puts Herd Hope in position to award a half-million dollar research award to a promising research idea at Roswell Park Comprehensive Cancer Center.
Our commitment to Buffalo never wavers, and when there is an opportunity to show our support, we are there. Safetec is Buffalo. We are all Safetec.