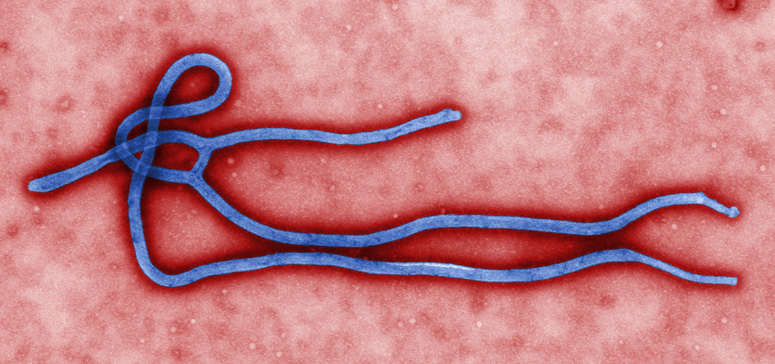 Cleaning For Infection Prevention: Ebola
If you have workers that are tasked with removing the virus that causes ebola from surfaces in your building; it is your responsibility to make sure that they are protected from exposure. This includes the exposure to harmful chemicals as well as to the virus itself.
Depending on your environment there are specific guidelines in place. In this article will cover non-healthcare/non-laboratory settings as stated by OSHA.
Guidelines for cleaning and disinfection
Workers must wear appropriate personal protective equipment (PPE) when conducting cleaning and decontamination activities.
Immediately clean and disinfect any surfaces contaminated with blood, urine, feces, vomit, or other body fluids that are suspected or known to contain Ebola virus.
Isolate areas of suspected Ebola virus contamination until decontamination is completed to minimize exposure of individuals not performing the work.
Use signage to restrict access to areas of suspected or known Ebola virus contamination until decontamination is completed to minimize exposure of individuals not performing the work.
Treat any visible contamination with a suitable disinfectant (described at right).
If there is a bulk spill or bulk matter (e.g., vomit or diarrhea), cover the material fully with absorbent material (e.g., paper towels), then pour disinfectant on to saturate the area.
Allow disinfectant to soak into spills for the recommended time period for the specific disinfectant being used (see manufacturer's instructions).
To assure complete disinfection, further disinfect the surface after the bulk material(s) has been removed, using a suitable disinfectant.
Ensure adequate ventilation in areas where workers are using disinfectants, including by opening windows and doors, or using mechanical ventilation equipment.
In some cases, the use of chemical disinfectants may require an employer to train workers on how to protect themselves against chemical hazards and comply with OSHA 's Hazard Communication, 29 CFR 1910.1200, and other standards.
Use tools, such as tongs from a spill kit, as much as possible rather than doing cleanup work directly with gloved hands.
After cleaning and disinfection work is complete, remove PPE in a way that avoids self-contamination, as described below.
Avoid cleaning techniques, such as using pressurized air or water sprays, that may result in the generation of bio aerosols.
Use appropriate protective equipment
Employers must select personal protective equipment (PPE) that will protect workers against Ebola virus and other hazards to which they may be exposed. Workers must wear PPE to help minimize exposure to the virus via mucous membranes or non-intact skin, or through inhalation of bio aerosols (aerosolized droplets containing infectious particles that can be inhaled). Examples of PPE that may be needed during cleaning and decontamination include:
Nitrile gloves (consider double gloving, including heavy-duty rubber gloves over nitrile);
Goggles or face shields;
Fluid-resistant or fluid-impermeable gowns, coveralls, and aprons;
Facemasks (e.g., surgical masks) that cover the nose and mouth; and
Dedicated work clothing and washable shoes with shoe/boot covers.
In some cases, additional respiratory protection (e.g., N95 or powered air-purifying respirators, or better) may be necessary to protect workers from exposure to Ebola and/or disinfectants. Depending on the hazards posed by the size of a spill, degree of contamination, or other factors, required PPE may be different than what is described in this Fact Sheet. Training, practice, and observation of workers in correct donning and doffing of PPE are important infection control measures. Workers should put on PPE in a way that minimizes the risk of skin and mucous membrane contact with potentially infectious materials; and remove PPE in a way that avoids self-contamination. This may include removing outer gloves simultaneously with gown or coveralls, decontaminating PPE between removal steps, or other measures. The order of PPE removal may vary depending on the type of PPE a worker uses, the nature of the work tasks being performed, and which devices or garments are contaminated, among other factors.
Use appropriate respiratory protection
In instances where workers may be exposed to bio aerosols (e.g., as a result of spraying liquids or air during cleaning) suspected of or known to contain Ebola virus, additional respiratory protection is needed. In these cases, medically qualified workers must use, at a minimum, a NIOSH-approved, fit-tested N95 respirator.
Wearing a respirator for extended periods of time can be uncomfortable. Workers who need to use respirators for long durations may find powered air-purifying respirators more tolerable.
Respirators used for protecting workers against Ebola virus may not be effective for also protecting them from exposure to certain toxic chemicals used for cleaning and decontamination. To learn more about the requirements for selecting an appropriate respirator to protect against chemical exposure (elastomeric respirator with appropriate chemical cartridges or a supplied-air respirator), consult OSHA's Respiratory Protection standard, 29 CFR 1910.134, and the manufacturer's Safety Data Sheet (SDS) for the specific chemical(s) that workers are using. See OSHA's Respiratory Protection web page: www.osha.gov/SLTC/ respiratoryprotection.
Source: https://www.osha.gov/Publications/OSHA_FS-3756.pdf
*Editor's note – If you are looking for cleaning for infection prevention for a healthcare setting, stay tuned. We will have an article on this topic soon.