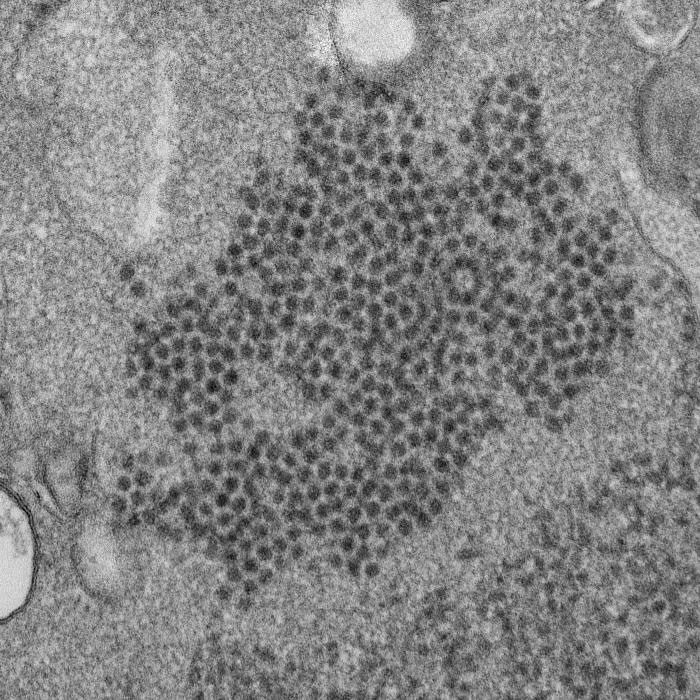 Cleaning For Infection Prevention: Enterovirus D68
12/21/16
By Dana Szymkowiak
Continuing on with our "Cleaning for Infection Prevention" series, our topic is now Enterovirus D68. Many people may refer to this virus as Non-Polio Enterovirus.
Since this infection may be unfarmiliar to many, there are a few sections to cover before getting into how to clean to prevent this infection from running rampant in your facility. The sections include a background of the virus, yearly updates, symptoms, diagnosis, treatments and how to protect yourself and your facility.
Precautionary Measures
You can help prevent yourself from getting and spreading EV-D68 and other respiratory illnesses by following these steps:
Wash hands often with soap and water for 20 seconds. (See Handwashing: Clean Hands Save Lives)
Avoid touching eyes, nose and mouth with unwashed hands.
Avoid close contact such as kissing, hugging, and sharing cups or eating utensils with people who are sick.
Cover your coughs and sneezes with a tissue or shirt sleeve, not your hands.
Clean and disinfect frequently touched surfaces, such as toys and doorknobs, especially if someone is sick.
Stay home when you are sick.
Appropriate Disinfectants
EV-D68 is a non-enveloped virus, therefore, the CDC recommends that environmental disinfection of surfaces in healthcare settings should be performed using a hospital-grade disinfectant with an EPA label claim for any of several non-enveloped viruses (e.g. norovirus, poliovirus, rhinovirus). Disinfectant products should be used in accordance with the manufacturer's instructions for the specific label claim and in a manner consistent with CDC recommendations for environmental infection control in health care facilities.
Source: https://www.issa.com/education/cleaning-for-infection-prevention/enterovirus-d68.html#.WDx-LdUrKM8