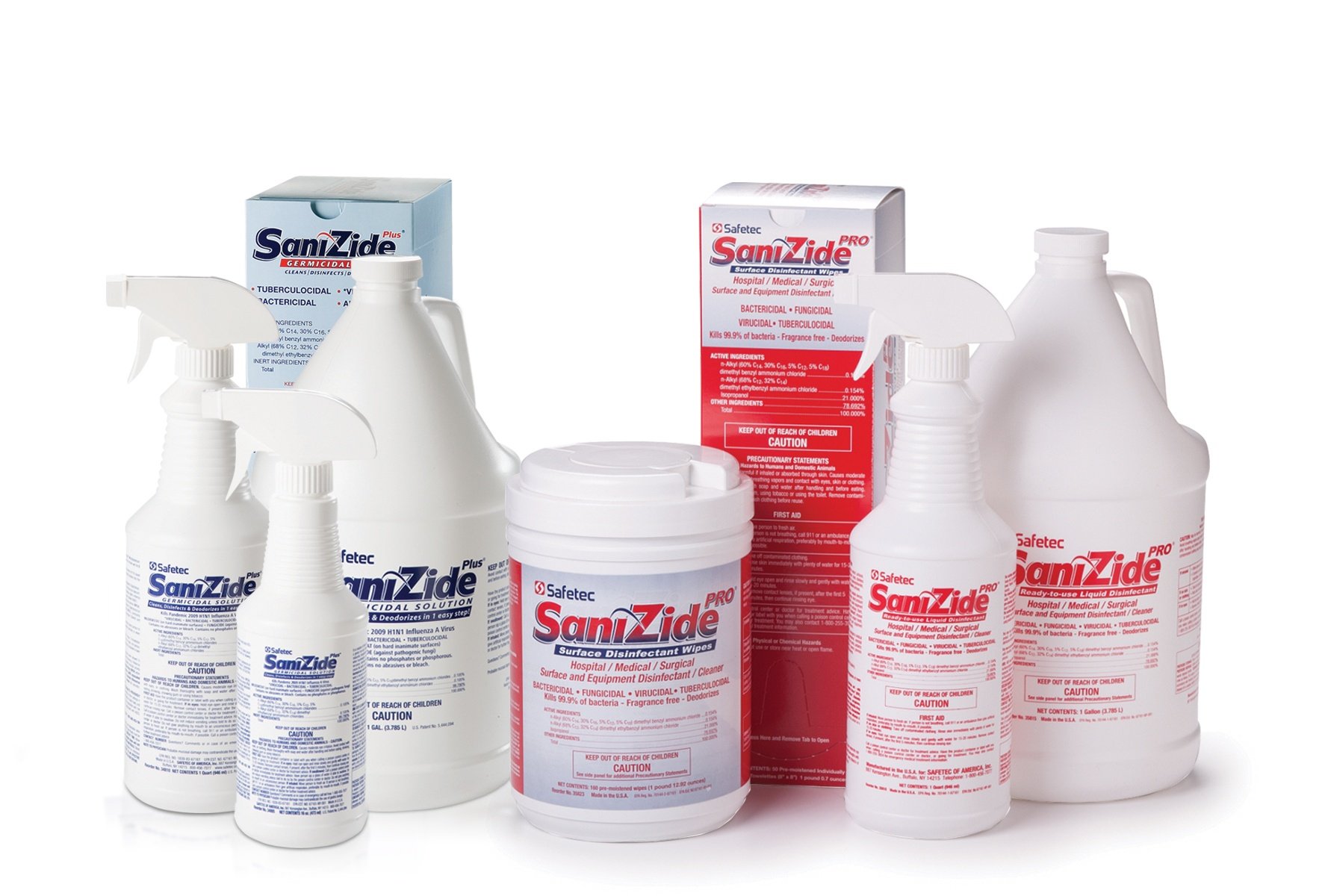 5 Considerations When Choosing A Disinfectant
03/21/17
By Dana Szymkowiak
If you are on the path of looking for a new supplier for your facilities disinfectant needs there are some considerations that you need to have. Your needs should be a good match for the solution that you will end up choosing. Your choice to switch could be to save some money in the budget, you are unhappy with your current disinfectant line, or you are just looking for a better product overall. Here are 5 things that you should consider when researching new disinfectant options.
Look at Kill Claims: Does the disinfectant that you are choosing kill the pathogens that are of concern in your facility? Think about HIA's as well as those that can cause outbreaks and pandemics.
Check out Kill Times and Wet-Contact Times: This is an especially important area. You may be deciding between two or three disinfectants and one may have a higher kill time and you have to keep the surface visibly wet in order for the disinfectant to be effective. If you are in a fast paced facility, you may need a product that just needs to be wiped down once to be effective. You may not have the staff on hand to keep a surface visibly wet for the necessary kill time. You should also consider the kill times for pathogens of concern.
Consider Safety of the Product: When you look at the labeling on the disinfectants does it have an acceptable toxicity and flammability rating? Will the product be compatible on most surfaces in your facility? Look if it will cause corrosion or damages to surfaces it could potentially be used on. Lastly look if there is any personal protection equipment needed when using the disinfectant.
Look at the Ease of Use: Is the product ready to use, or are there significant steps needed to get it to that point? Remember, your staff is going to be utilizing this product several times per day. Does the product come in convenient forms like sprays, wipes, and refillable containers? Can this product clean and disinfect in a single step, or are there multiple steps to be taken?
Other Questions to ask: Does the manufacturer provide training or details on how to properly use the disinfectant? Is the cost of the product within your budget?
The road to choosing a new disinfectant does not have to be a difficult one. We encourage you to try out Safetec's SaniZide Pro® or SaniZide Plus® to see if they are the right match for your facility. Safetec's SaniZide Plus® is an alcohol-free formula with 10-minute surface disinfectant and the SaniZide Pro® is a 2-minute surface disinfectant.
References: https://sd.infectioncontroltoday.com