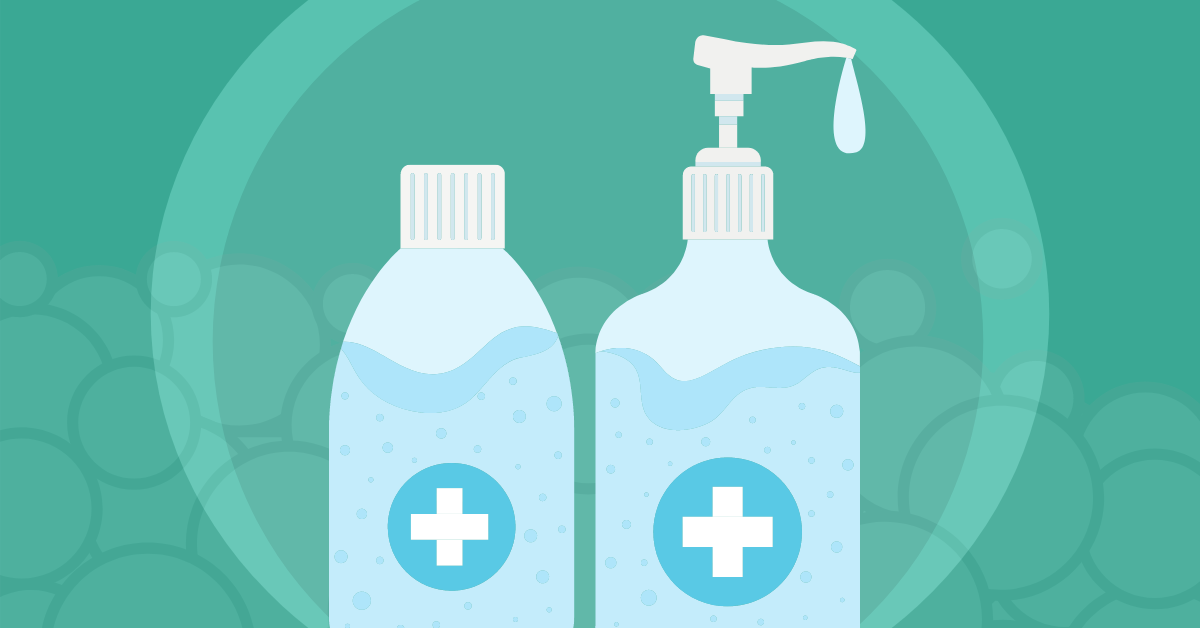 Product Demand, Product Safety and the COVID-19 Pandemic
06/10/21
By Dana Szymkowiak
Hand hygiene has always been the first line of defense in infection control among healthcare professionals. However, the practice gained momentum within the general public in light of the COVID-19 pandemic. It's no longer just healthcare professionals scrubbing up but also parents, children, office workers, travelers, and pretty much everyone. 
In the absence of soap and water, the CDC recommends using a hand sanitizer with at least 60% ethyl alcohol or 70% isopropyl alcohol. Hand sanitizer works by dissolving microbes' protective outer layer, which kills them. 
The spread of COVID-19 over the past year has increased both the general public's knowledge of infectious disease transmission and the demand for hand hygiene products.
Increase in Demand
The pandemic was a real wake-up call for everyone on the importance of hand hygiene. In early 2020, demand for hand sanitizer surged around the globe as COVID-19 continued to spread. 
According to Nielsen, U.S. sales of hand sanitizer jumped almost sevenfold to $1.3 billion for the 52 weeks ended Jan. 2 compared with the same period a year ago. The heightened demand prompted retailers to ration supplies and online vendors to hike prices.
The Rise in Dangerous Hand Sanitizer Products
Spring of 2020 brought the great hand sanitizer shortage, both finished product and raw materials for production. As a result, a slew of companies cropped up to produce sanitizer, from local distilleries to major consumer-products companies such as Procter & Gamble Co.
The FDA relaxed quality guidelines regarding production using ethanol allowing non-traditional manufacturers to enter this marketplace. The relaxed guidelines led to the production of "technical grade" alcohol and increased the potential for toxic process contaminants in the formulations.
In July 2020, The FDA released a list of toxic hand sanitizers containing methanol. Dermal absorption, inhalation, and ingestion exposures to hand sanitizers containing methanol were on the rise. Methanol, also called wood alcohol, can be toxic when absorbed through the skin or ingested, the FDA warns.
Additionally, some manufacturers have included non-approved dyes and fragrances to disguise the obnoxious smells and colors associated with technical-grade ethanols. These colorful dyes and attractive scents can cause contact allergies and may increase the appeal to children, leading to an increase in hand sanitizer poisoning by ingestion. 
Ingredients Matter
The pandemic has allowed for interim changes in government regulations for critical hygiene items. The general public should be aware of the risks these changes may cause in the quality of hand sanitizers. Considering the regularity of which hand hygiene is performed now, ensuring the safety and quality of the products used is essential. To learn more about how to spot a quality hand sanitizer, please refer to Safetec's Decoding the Bottle blog.
Safetec of America, Inc.
As champions of safety and infection prevention, we take great pride in offering EPA-registered and FDA-regulated products, including disinfectants, hand sanitizers, liquid solidifers, and a full line of first aid products. With the rise of COVID-19 cases came the surge in demand for our surface disinfectant wipes, sprays, hand sanitizers, hand wipes, and antimicrobial soap. 
In response to supply and demand issues, Safetec invested $7 million in additional warehouse space, new equipment, and upgrades to current equipment, allowing Safetec to increase capacity, output, and finished goods inventory while helping meet the rising needs of customers.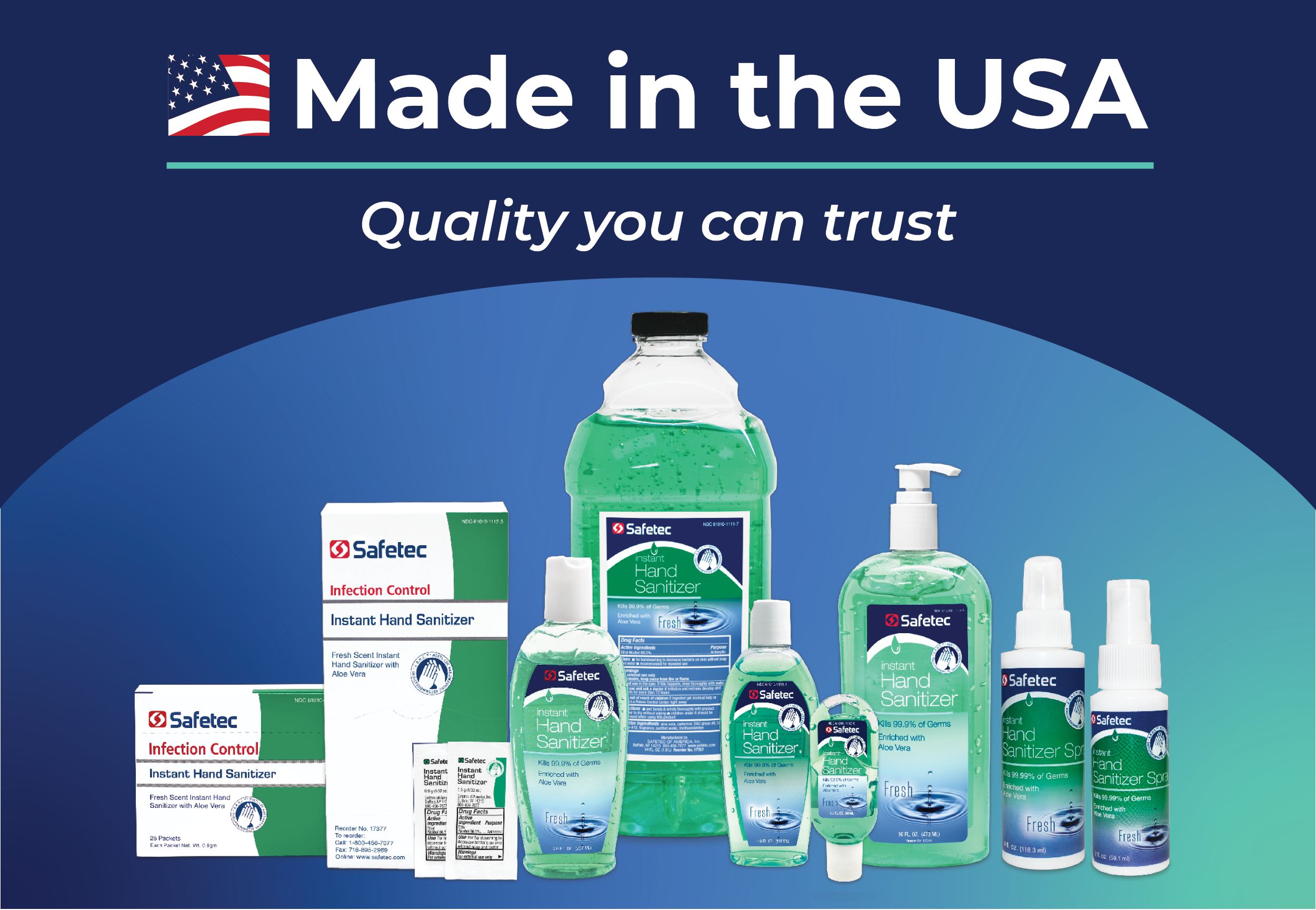 Sources:
https://www.wsj.com/articles/hand-sanitizer-sales-jumped-600-in-2020-purell-maker-bets-against-a-post-pandemic-collapse-11611311430
https://www.fda.gov/drugs/drug-safety-and-availability/fda-updates-hand-sanitizers-consumers-should-not-use
https://www.livescience.com/methanol-tainted-hand-sanitizer-safety.html