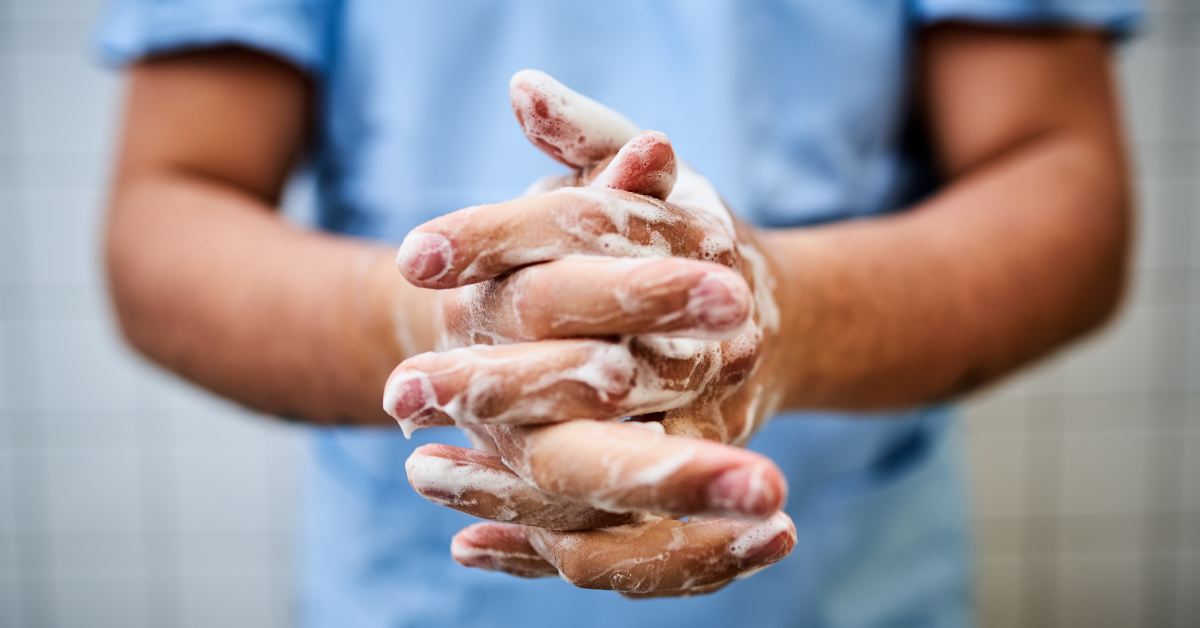 Keep Washing: It's still important to wash your hands
05/27/21
By Dana Szymkowiak
Hand hygiene is the best way to reduce the spread of dangerous pathogens, including SARS-CoV-2. It was practically the pandemic mantra. A June 2020 study by the US Centers for Disease Control and Prevention found that Americans said they were washing with soap for a full 20 seconds twice as often as they did in 2019.
But now, as the number of vaccinated people continues to rise and restrictions are lifting, researchers say that we've seemed to let good hand hygiene slip through our fingers. 
According to a study published on April 26, 2021, in the journal JAMA Internal Medicine, handwashing compliance among medical professionals has fallen back to pre-pandemic levels: just 51 percent versus 90 percent amid the COVID-19 pandemic. Since the general public will typically follow the lead of the medical community, we can assume that handwashing has dipped just as much, if not more, in 2021 with the general public.
What the study shows
The study tracked handwashing by medical professionals over the summer and fall of 2020 by using an automated hand hygiene monitoring system that the University of Chicago Medical Center installed in 2015.
Before the COVID-19 pandemic, monthly hand hygiene compliance across all hospital units was at an average baseline of 54 percent.
During the pandemic, compliance reached a daily peak of nearly 93 percent on March 29, 2020, across all units and 100 percent on March 28, 2020, across units.
The study found compliance declined across all units to a daily total of 51 percent on August 15, 2020, and has hovered near the mark since. The motivation behind the study was to determine the process of long-term habit-forming and to see whether the pandemic increased our ability to adopt a new or improved habit.
Why we should all keep scrubbing
Hand hygiene has finally gained global recognition from policy-makers, health managers, health care workers, and society as the foundation of infection prevention. 
According to experts, hand washing was effective in more than just cutting the spread of COVID-19, frequent and more efficient handwashing added to the reduction of other illnesses seen over the past years, like the flu.
Washing your hands properly with soap and running water can ward off illnesses that affect healthy people and be deadly to older adults, those with weakened immune systems, babies, and children. You can pass on these germs, even if you're not sick.
Washing your hands with regular soap and running water is a highly effective way to stop the spread of germs and bacteria, including COVID-19. It is recommended that you wash your hands before and after handling food or eating. Regular soap is acceptable for most everyday use. Instant hand sanitizer is a convenient on-the-go option to use when soap and running water aren't readily available.
Safetec of America's hand hygiene line
For nearly 30 years, Safetec has been manufacturing high-quality, American-made products in Buffalo, New York. We take pride in offering our customers the very best solutions by continuously improving and developing our formulas and product lines.
Safetec offers a full hand hygiene line including SaniWash® Antimicrobial Hand Soap, Instant Hand Sanitizer (fresh or citrus scent) available in gel or sprays and contains 66.5% ethyl alcohol, exceeding the CDC recommendation of at least 60% ethyl alcohol. The formula kills 99.9% of widespread germs and contains aloe vera, and P.A.W.S.® Antimicrobial Hand Wipes are formulated with 66.5% ethyl alcohol to kill 99.99% of germs. They also remove debris and soil from hands and under fingernails and come in individually packaged wipes or canisters.
Safetec continues to lead the fight against preventable infections and cross-contamination. Our shared vision of "protecting people" guides everything we do, from sales and marketing through manufacturing, new product development, and shipping. As a US manufacturer of infection control and first aid & OTC products, we provide end-to-end protection when you need it most.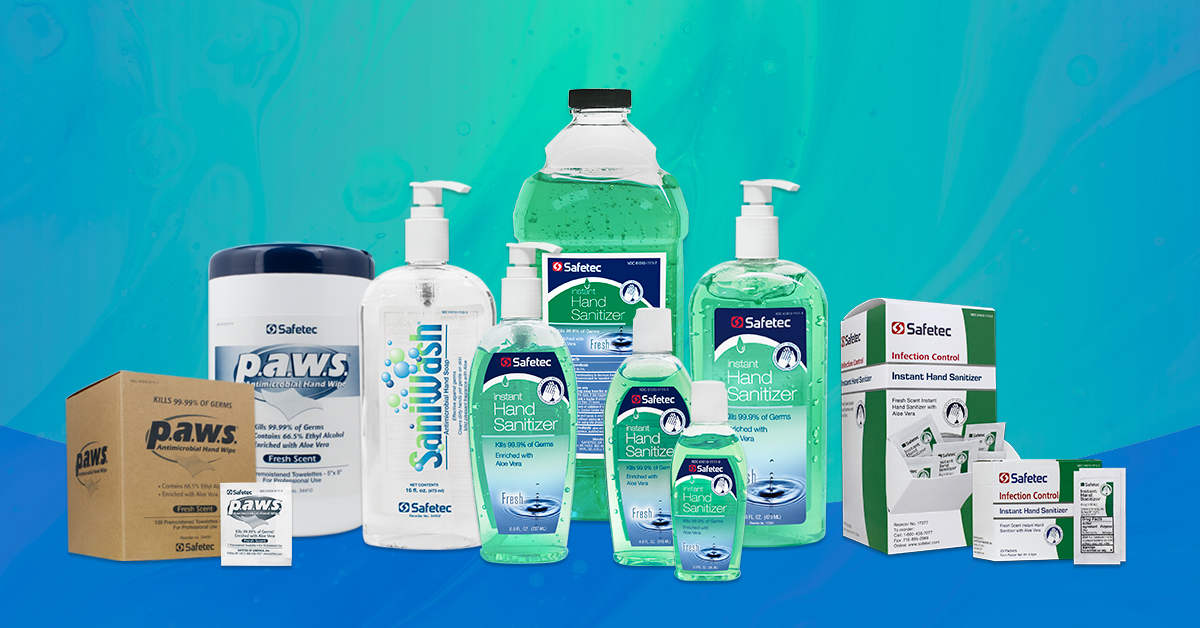 Sources:
https://jamanetwork.com/journals/jamainternalmedicine/fullarticle/2779293
https://www.healthline.com/health-news/keep-scrubbing-why-its-still-important-to-wash-your-hands-as-covid-19-cases-decline
https://www.cnn.com/2021/04/26/health/handwashing-drop-wellness/index.html
https://www.cnn.com/2020/10/08/health/people-remembering-to-wash-hands-wellness/index.html