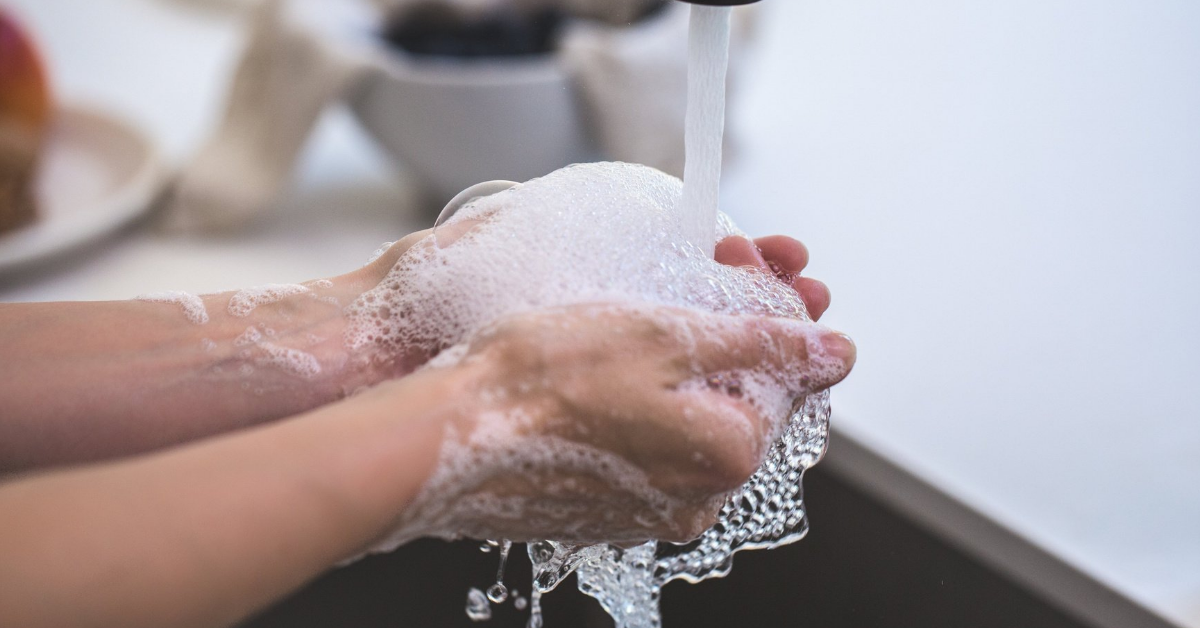 Improving Hand Hygiene
11/04/21
By Dana Szymkowiak
The simple act of cleaning hands can reduce illness by helping prevent the spread of infectious diseases. Scientific evidence overwhelmingly demonstrates that proper hand hygiene is the single most effective action to stop the spread of infection while coupled with other critical measures.
During the COVID-19 pandemic, hand hygiene received unprecedented attention and became a central pillar in national COVID prevention strategies. Now that our communities are reopening and children are getting back to in-person school, proper hand hygiene will be the key to minimizing the spread of germs and protecting ourselves and others while keeping our communities open.
Whether it's for school, work, or just getting back to the things we enjoy, remaining committed to the good hygiene practices we've built up throughout the pandemic will help us all get back on track to the futures we want. Additionally, hand hygiene goes beyond COVID-19. It's something central to our health and wellbeing – helping prevent the spread of seasonal illnesses such as influenza and foodborne illnesses like norovirus that are more common as we spend more time together.
As COVID-19 continues to spread and threatens to intersect with cold and flu season, Safetec's vision has never been stronger: to help you protect your employees, patients, and communities. With that in mind, here are a few things to keep in mind for improving your personal or business hand hygiene. 
Individuals
 should focus on when and how to wash their hands:
When to wash your hands:
• After using the bathroom, handling money or other high touch surfaces
• Before handling food
• Before touching your face or eyes
How to properly wash your hands:
• Wash your hands with soap and water for 20 seconds
• Remember to wet, lather, scrub, rinse and dry with a clean towel or drier
• When soap and water aren't available, use hand sanitizer
What businesses can do to encourage hand hygiene:
• Place hand sanitizer stands, dispensers, or tabletop bottles at the entrances of high traffic areas to encourage hand hygiene.
• Build hand soap and sanitizer dispenser checks into your operations to ensure the product is always available so staff and guests can clean their hands.
• Ensure food preparation areas have sufficient designated handwashing sinks.
• Train your team on hand hygiene best practices.
Made in America, for America
As a U.S. infection control, first aid & OTC manufacturer, we have been dedicated to leading the fight against preventable infections and cross-contamination for nearly 30 years. Driven by our firm commitment to high-quality products, we manufacture EPA-registered and over-the-counter (OTC) products in our FDA-regulated facility. With our shared vision of protecting people, we offer the very best value in complete product solutions to keep you, your employees, patients, and communities safe.
Safetec has inventory, production capacity, and fulfillment capabilities in place to sustain increased production of our line of Instant Hand Sanitizer gel and spray, surface disinfectants, SaniZide Pro 1 and SaniZide Plus spray and wipes and SaniWash® Antimicrobial Hand Soap. 
View our line of Pandemic Control products HERE.
Sources:
https://www.unicef.org/reports/state-worlds-hand-hygiene
https://globalhandwashing.org/wp-content/uploads/2021/08/GHD-2021-Fact-Sheet.pdf