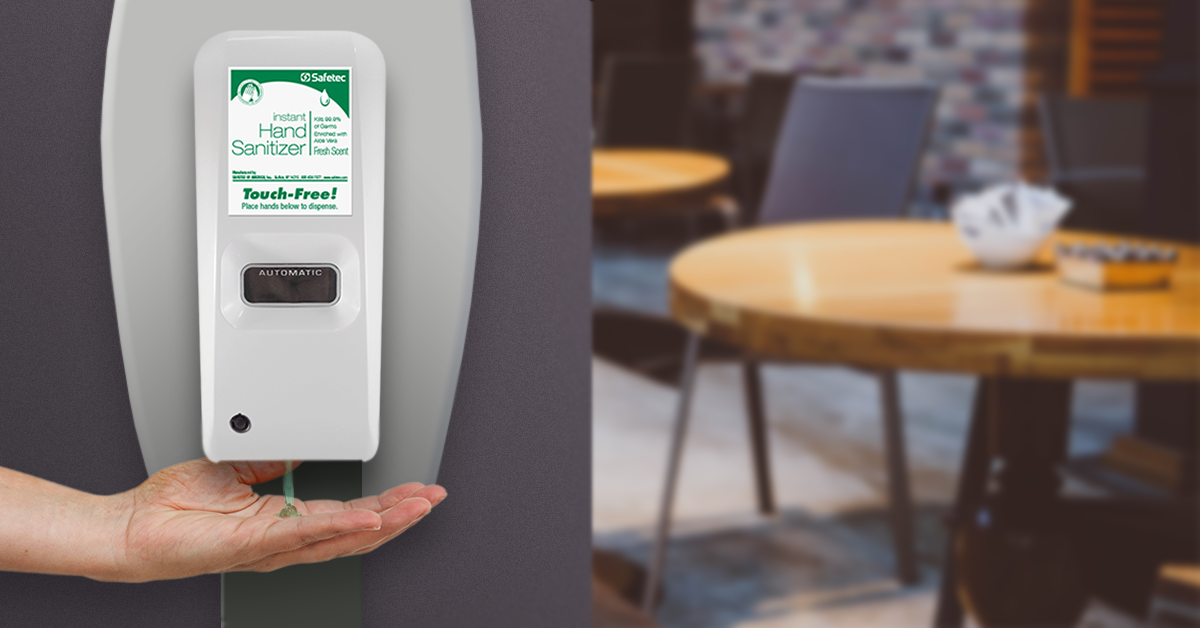 Tackling Hand Hygiene in the Workplace
08/20/20
By Dana Szymkowiak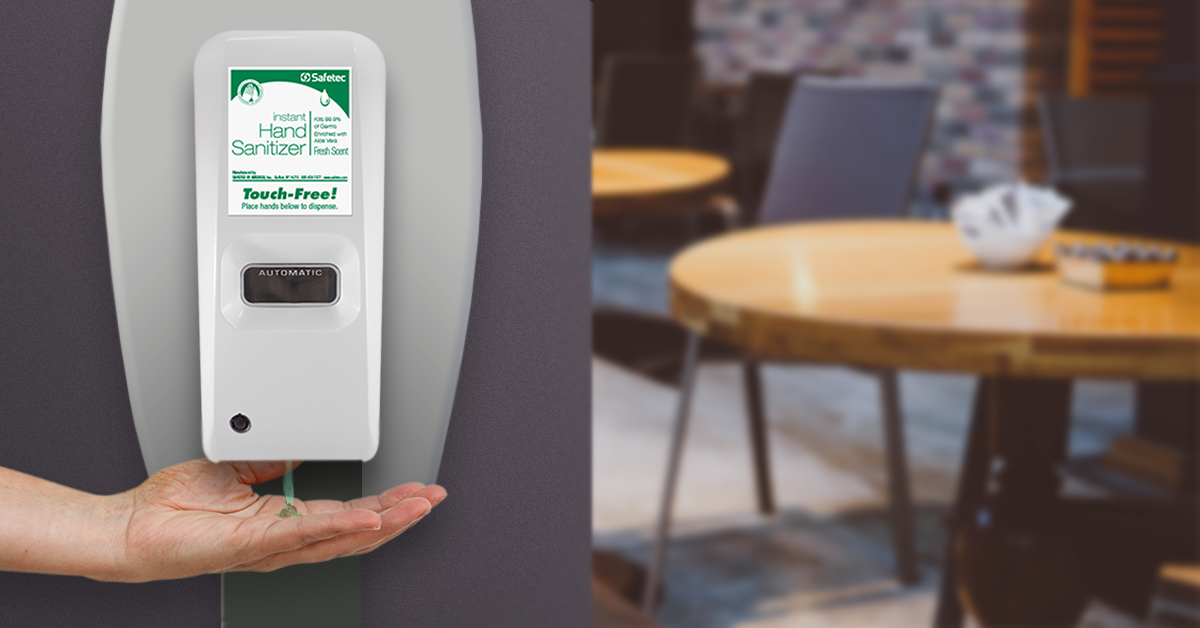 America is five months into the COVID-19 Pandemic, by now, you should be practicing proper hand hygiene, retired the handshake (at least for now) and have the art of adequate disinfection near perfected. Most of us returned to work as stores and restaurants open, sports resumes, and gather in larger groups. These activities increase the chance of harmful germs, bacteria, and viruses like SARS-CoV-2 that cause COVID-19, taking up residence on your hands.
Americans spend more time Monday-Friday at the workplace than anywhere else. A study released by management consulting company Robert Half revealed that 90 percent of Americans show up to work sick.[1] With nearly 80 percent of illness-causing germs transmitted by hands [2], it's fair to say the workplace is a hotbed of viruses and bacteria. The 2020-2021 flu season is upon us amid a global pandemic, and experts are not sure how the two illnesses will impact public health.
What do we know? Proper hand hygiene compliance in the workplace will play a key role in employees' health and safety. While washing hands with soap and water is the most effective way to ensure your hands are rid of germs, it isn't always viable. Luckily, we have another tool at our disposal: Hand sanitizer. How do you encourage frequent use of sanitizer? It comes down to location.
Location is the key to success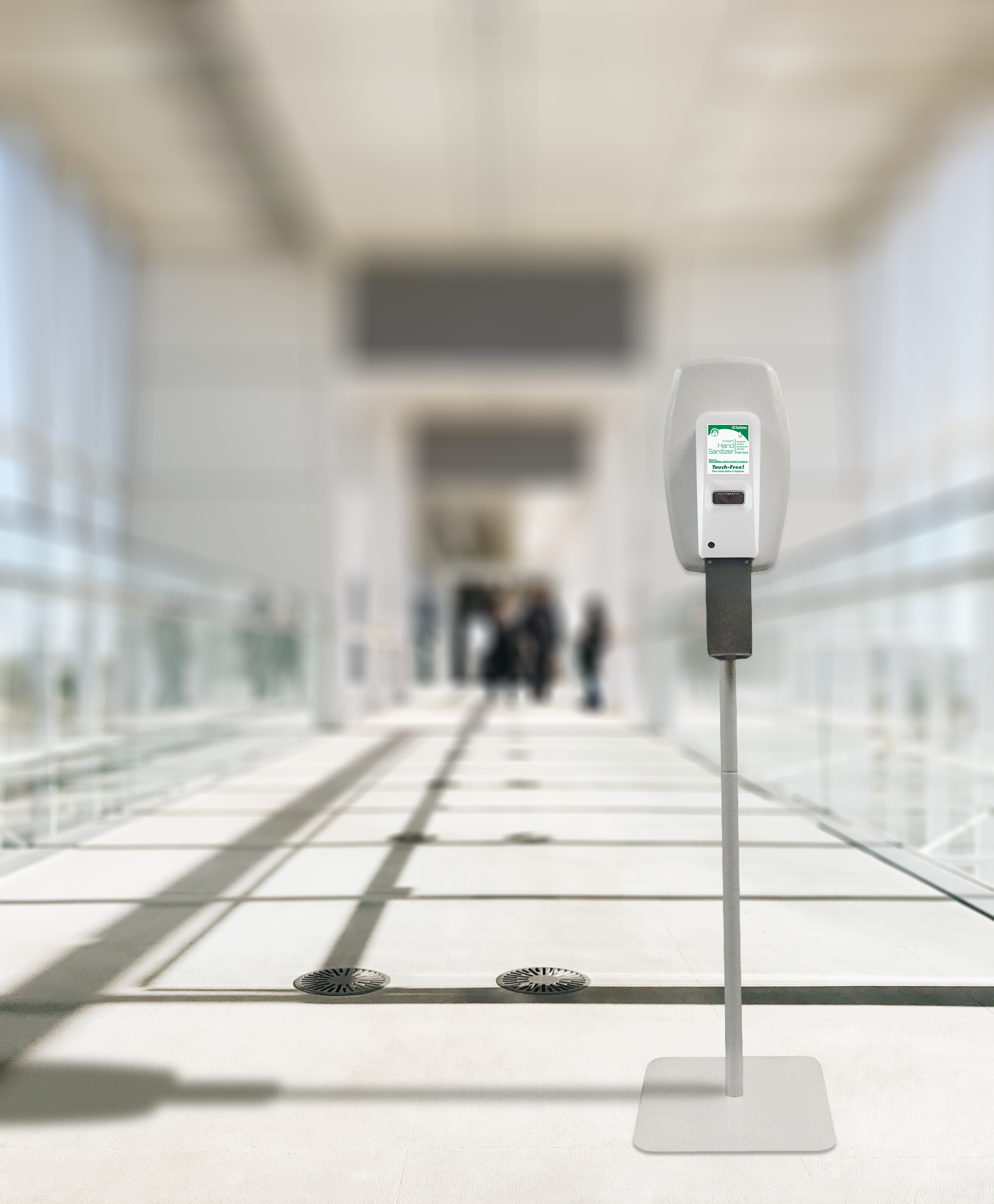 Organizations that encourage regular use of the hand sanitizer tend to have a healthier workforce and keep illness at bay. The best way to remind employees to use hand sanitizer is by making it easily accessible and always within sight by strategic placement. Place hand sanitizer near and around high-touch surfaces and communal areas, including:
· Entrances/exits: A single doorknob could infect multiple people. In addition to regularly disinfecting doorknobs, light switches, and other high touch surfaces, make sure to provide a hand sanitizing station nearby to limit the spread of infection.
· Breakrooms: Preparing and consuming food with unwashed hands is a recipe for illness. Hand sanitizer is not a replacement for anyone who prepares food, but it can help eliminate certain germs and promote hand hygiene.
· Meeting rooms: Meeting rooms are used to gather with employees or visitors, leaving germs on the table, and chairs, for the next group. Try adding a sanitizing station near the door to encourage occupants to sanitize before and after a meeting.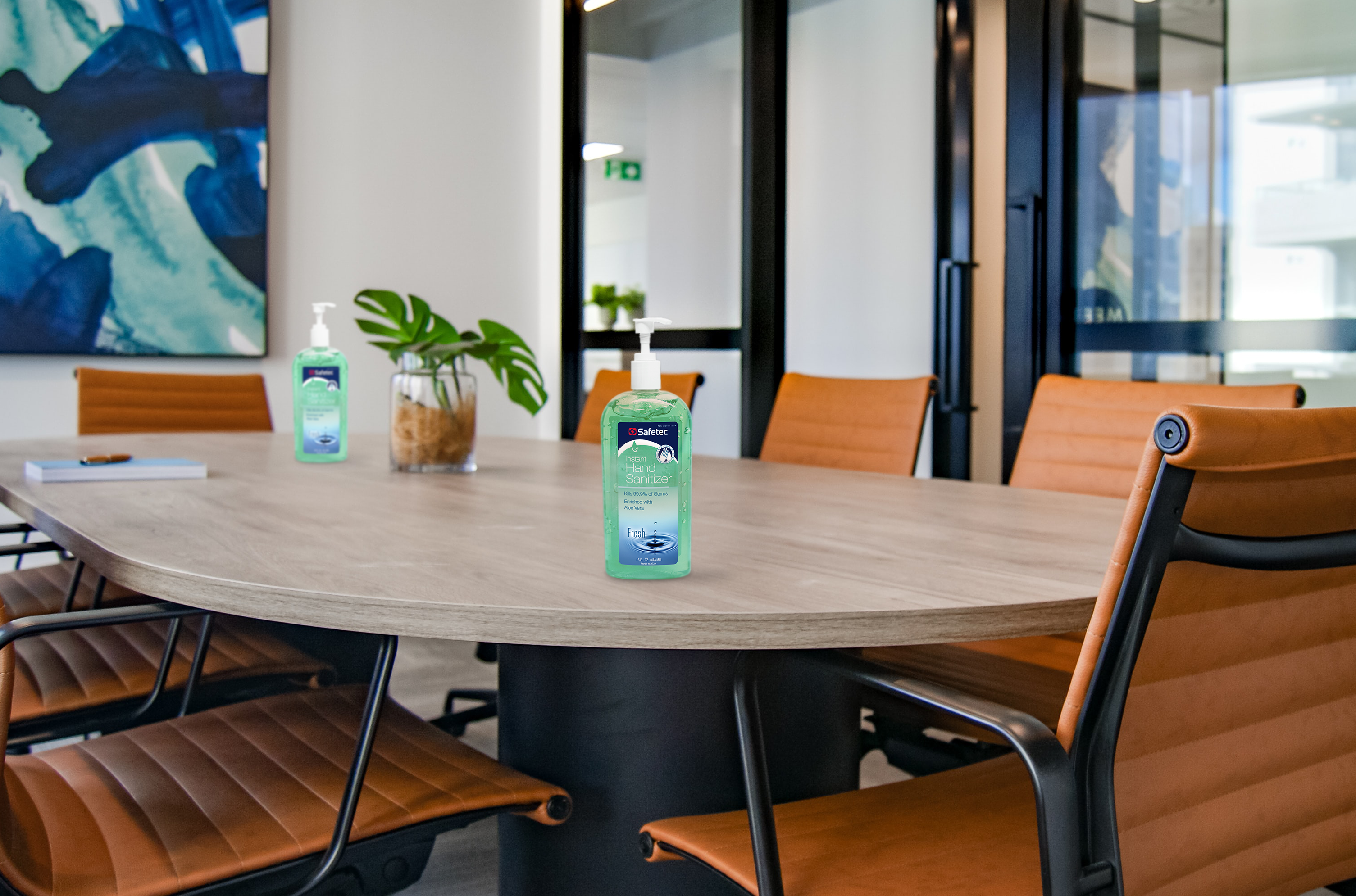 · Employee desks: Since this is where office employees spend most of their day, there are many germ transfer points such as the phone, mouse, keyboard, and tablet. After all, this is where the employee eats, drinks, coughs, and sneezes. Placing individual hand sanitizers at desks keep hand hygiene within reach.
· High traffic areas: Offices aren't the only type of workplace that can benefit from strategically placed sanitizing stations. Airport terminals, mall hallways, and recreation halls should offer highly visible hand sanitizing stations to keep visitors and employees healthy.
· Transaction counters: It's no secret that money changes hands often and is full of germs. Keep hand sanitizer at all transaction counters such as cafeteria checkouts to encourage hand hygiene when you need it most.
Selecting hand sanitizer
While providing hand sanitizer at critical locations throughout the workplace is essential, it only works if you provide a safe and effective product. Make sure to use an alcohol-based sanitizer with at least 60 percent alcohol (ethanol or ethyl alcohol). It is also best to use hand sanitizers that contain moisturizers to prevent drying out hands.
Encourage good hand hygiene
The first step to proper hand hygiene is hand sanitizer stations, but step two is just as important. Promoting a healthy hand hygiene culture is the essential next step. It sounds easy, but a shocking number of people do not wash their hands long enough to rid them of germs, some skip the soap and 1 in 10 skip handwashing all together! Encourage proper hand hygiene with posters and reminders to clean hands often.
Safetec Instant Hand Sanitizer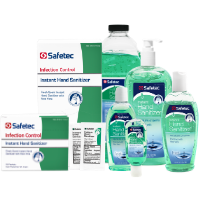 Safetec Instant Hand Sanitizer is formulated with an enriched moisturizing agent to condition and preserve the skin's health while preventing the spread of germs. Containing 66.5% ethyl alcohol, the formula kills 99.9% of widespread germs and is scented with a pleasant fresh fragrance. Safetec's Instant Hand Sanitizer meets OSHA Bloodborne Pathogens Standard 1910.1030 and CDC handwashing recommendations in the absence of soap and water. Available in convenient pump dispensers, flip-top dispenser bottles, single-use pouches, squeeze bottles, and wall mount dispensers.
{{cta('f4e0a608-39ea-417d-b584-6f33f2501a3c')}}
{{cta('5c7361a6-ec93-4a35-8123-722f527b1a33')}}
Sources:
[1] https://www.roberthalf.com/blog/management-tips/are-your-coworkers-making-you-sick
[2] https://www.tchc.org/blog/2018/12/12/hand-hygiene-and-germ-facts/