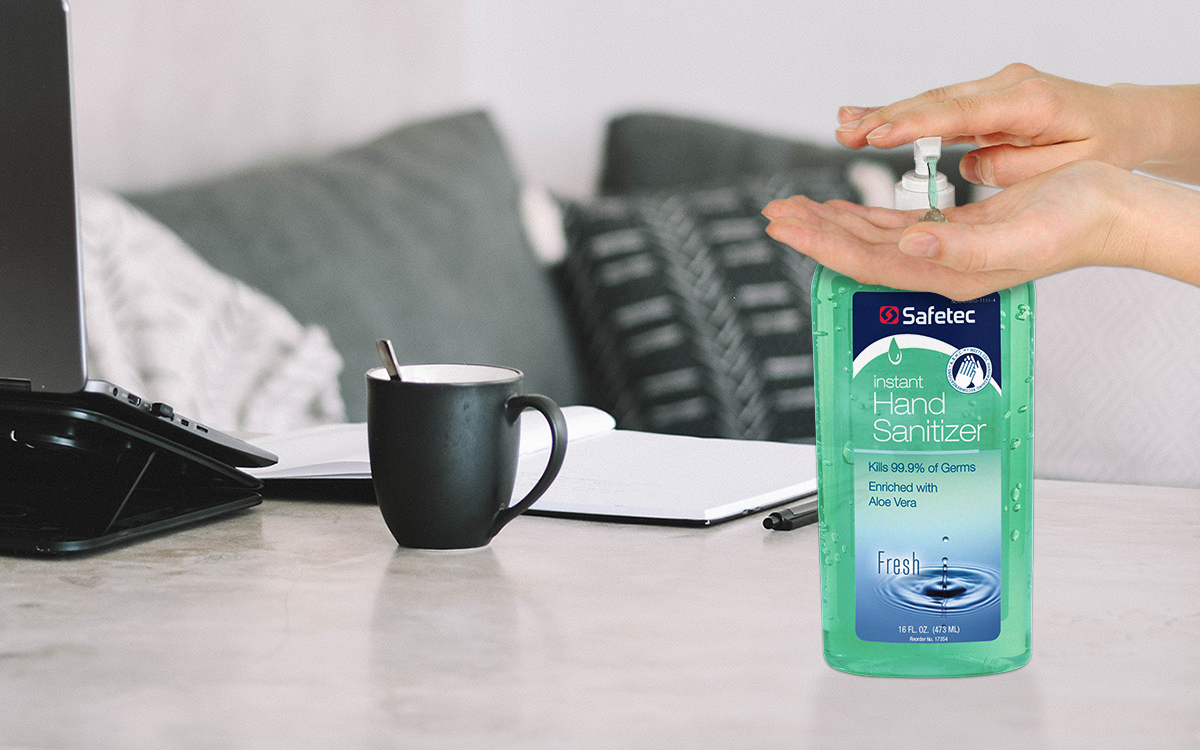 Prepare for additional waves of COVID-19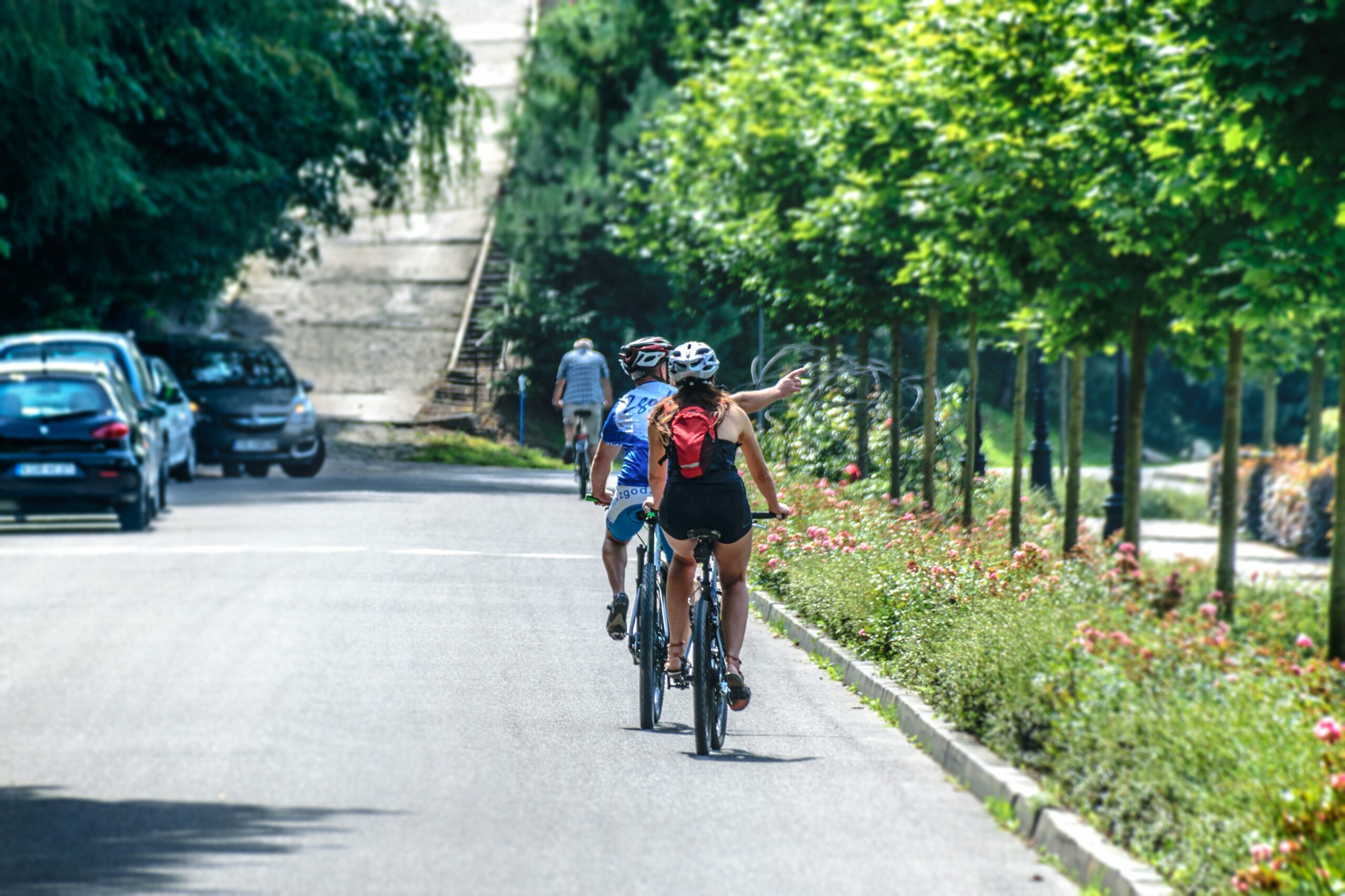 As summer approaches and most cities begin to reopen businesses, there is a shift in our collective spirits. While we are hoping to be on the other side of the Coronavirus pandemic, we need to prepare mentally and physically for a second wave. The biggest takeaway from the COVID-19 pandemic: the importance of having your facility (and home) equipped with the correct health and safety supplies for any emergency. With no clear end in sight, it is important now more than ever that employers make emergency preparedness a critical part of everyday business.
If you've been to any store in the last three months, you've seen the empty shelves where disinfectant and hand sanitizer used to live. Even getting hand soap was a challenge! While some hard to find products are becoming more accessible, it doesn't appear that the supply chain for disinfectant products, especially wipes, will be evening out anytime soon.
Given the supply and demand issues surrounding disinfecting products, now is a great time to get in touch with your distributor and place your order for all the supplies you will need to keep your facility safe and compliant through 2021. In the world of emergency planning, there is no such thing as over-prepared.
Many experts agree that there will likely be a second wave of COVID-19 in the fall that will coincide with the influenza season. Whether the second wave will be big or small will depend on how we prepare for it now.
Preparing your facility for COVID-19 – the do's and don'ts
Do inform employees on how to prevent the spread of COVID-19. With the internet providing a myriad of information, it's important to relay the facts and best practices to employees regarding hand hygiene, routine cleaning and disinfecting, and PPE (if applicable).
Don't allow employees that are experiencing respiratory symptoms to come to work. This one should go without saying, but it's a good idea to remind employees that they should not come to work with a fever, cough or sneeze.
Do build on the assets you already have in place. Hopefully, you have previously conducted a threat assessment and have put systems, plans, and tools into place. Now is the perfect time to supplement that plan with what we already know about COVID-19.
Don't encourage unnecessary travel. If an employee is on the road often or travels for meetings, now is the time to reassess how you conduct business and adjust to limit travel.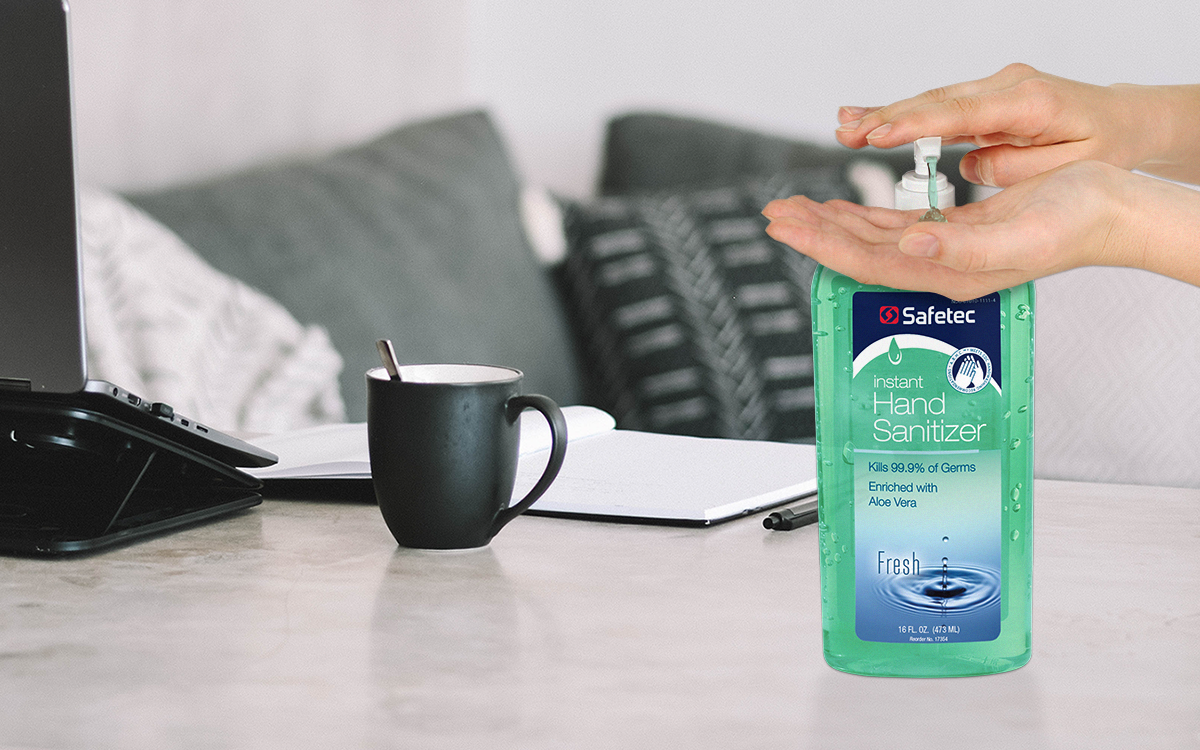 Do make sure your company or facility is equipped to respond effectively. Ensure a steady supply of hand soap, hand sanitizer, disinfectant, and cleaning supplies. That may mean contracting with a janitorial service or securing a trusted distributor who can deliver products continuously.
Don't wait until the fall to order your supplies. It's near impossible to find disinfecting products on the shelves, and most manufacturers are at least 60 days out in backorders.
Some best practices also include reviewing your time off policy regarding COVID-19 and establishing containment efforts should an employee test positive.
Don't take chances
Your safety and infection control protocol is only as strong as the products you use. At Safetec, we know now more than ever, you can't afford to take chances. We at Safetec take great pride in helping protect people. We have ramped up production in anticipation of companies looking to us to help them protect employees and travelers alike from the COVID-19. Here are the Safetec products that are effective against COVID-19 or help prevent the spread.
SaniZide Pro 1 Surface Disinfectant Spray & Wipes
Safetec's SaniZide Pro 1 is a broad spectrum, EPA Registered surface disinfectant that combines cleaning and disinfecting in one simple step with its ready-to-use, alcohol-based hospital-grade formula. SaniZide Pro 1 is effective against the Novel Coronavirus on hard surfaces when the product is used in accordance with the label instructions.
SaniZide Plus® Surface Disinfectant Spray is a convenient, multi-purpose, broad-spectrum disinfectant/deodorizer for environmental surfaces. SaniZide Plus® (EPA Reg # 1839-83-67161) has demonstrated effectiveness against viruses similar to 2019 novel coronavirus (SARS-CoV-2) on hard non-porous surfaces. Therefore, this product can be used against 2019 novel coronavirus (SARS-CoV-2) when used in accordance with the directions for use against Hepatitis A virus on hard, non-porous surfaces. Refer to the CDC website (https://www.cdc.gov/coronavirus/2019-ncov/index.html) for additional information.
SaniWash Antimicrobial Hand Soap
SaniWash® aids in reducing the risk of cross-contamination while helping meet APIC and OSHA hand washing recommendations.
Instant Hand Sanitizer in Fresh & Citrus Scent
Safetec Instant Hand Sanitizer is formulated with an enriched moisturizing agent to condition and preserve skin's health while preventing the spread of germ, causing illnesses and infections. Safetec hand sanitizer contains 66.5% ethyl alcohol, and the formula kills 99.9% of widespread germs.
p.a.w.s.® Antimicrobial Hand Wipes
Formulated with 66.5% ethyl alcohol to kill 99.99% of germs and contain aloe vera to keep your skin feeling soft and smooth all day long. They also remove debris and soil from hands and under fingernails, an important function in the absence of soap and water.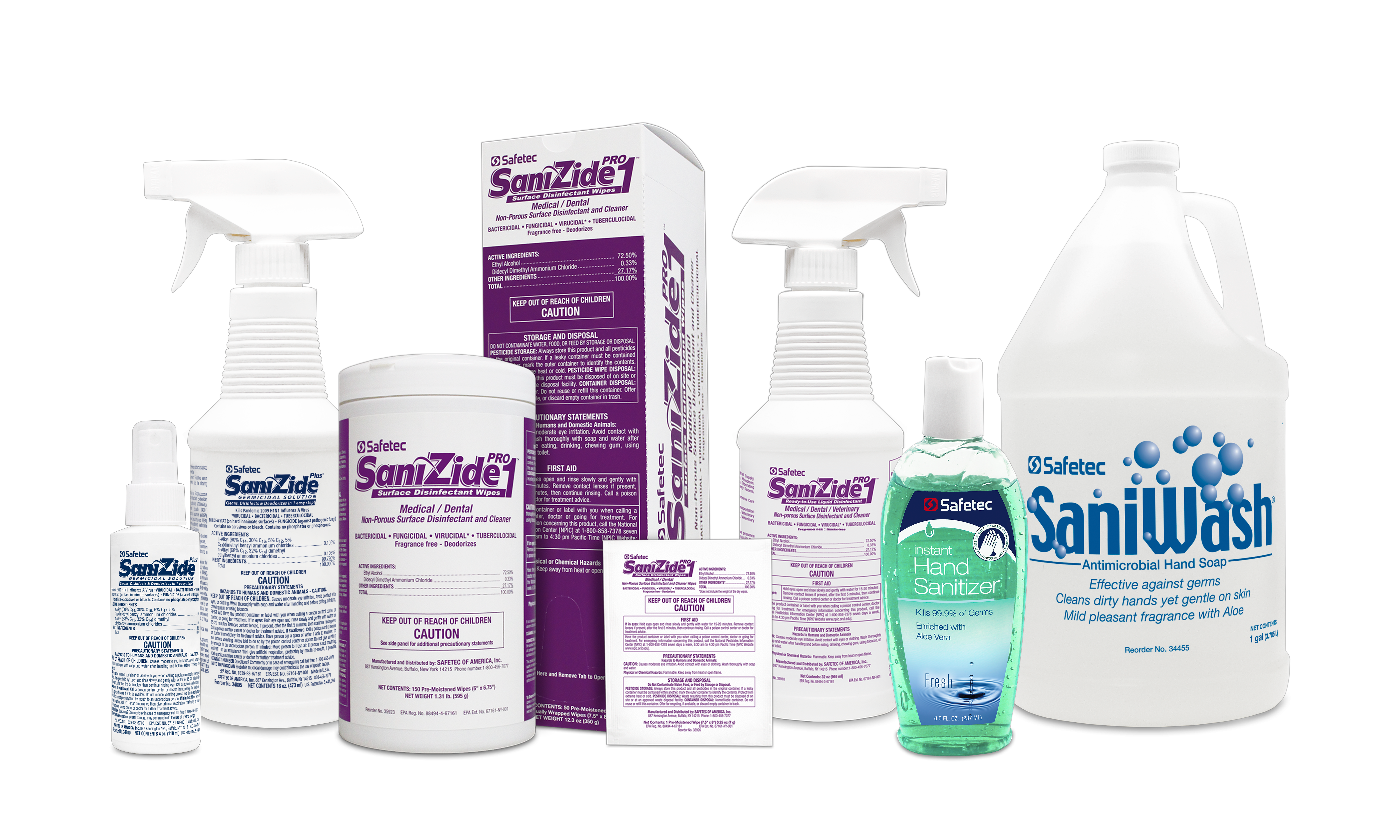 Preparing yourself for COVID-19 – the do's and don'ts
Thinking about COVID-19 is stressful-and downright exhausting- but no one is out of the woods yet as experts agree, there is likely to be a second wave. Thankfully, there are many ways to prepare yourself and your loved ones.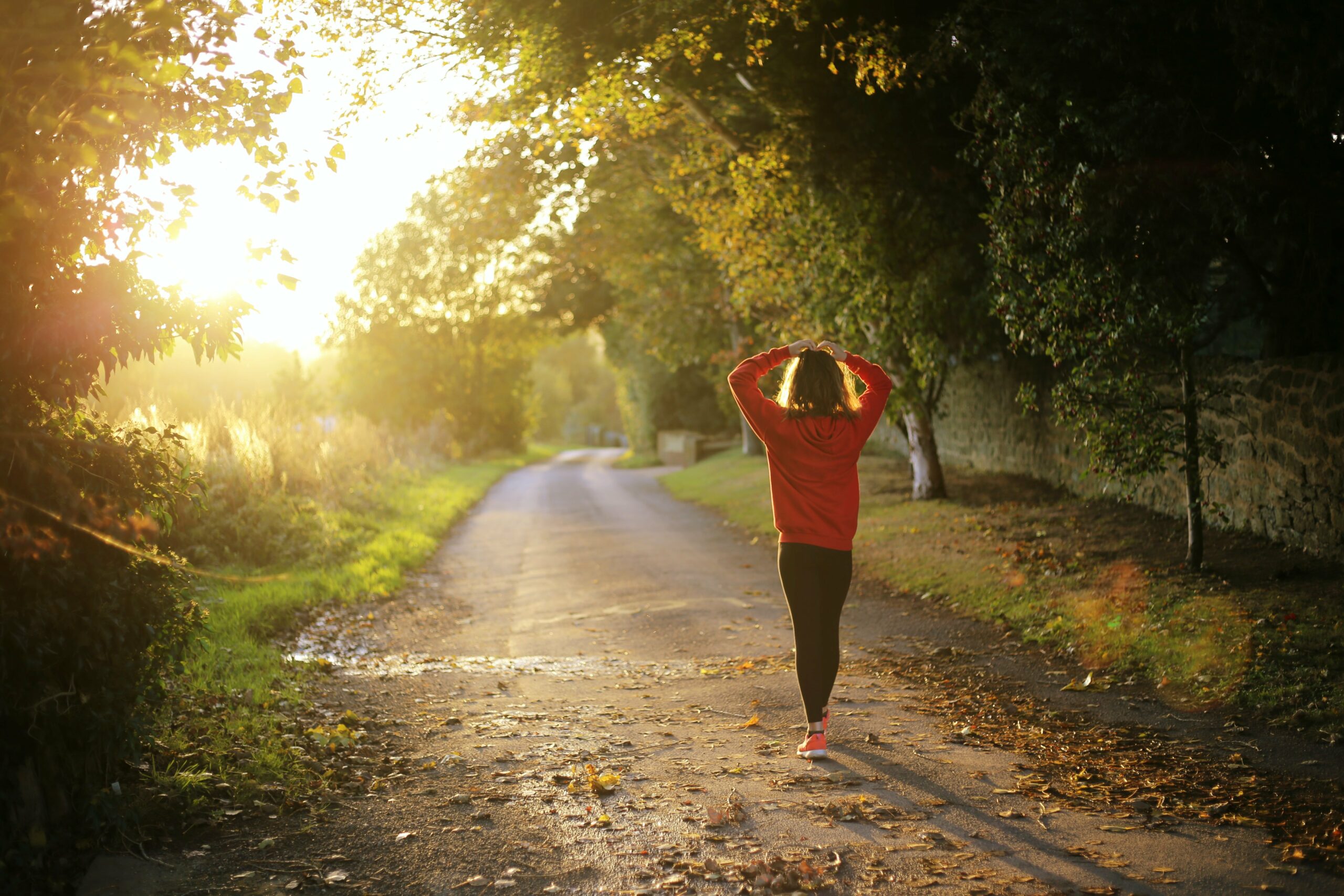 Do shift your perspective. Instead of looking to "get back to normal," know that this is our "new normal" for the foreseeable future. There may be future waves of lockdown, and work from home might last longer then you'd prefer.
Don't panic! Continue taking the proper precautions such as washing your hands, avoiding your face, and social distancing.
Do prioritize your health. Take care of your physical health as well as your mental health.
Don't skip your annual flu shot. The symptoms of the flu and COVID-19 overlap; if you've had a flu shot, it is unlikely that you would have the flu or a case severe enough to require treatment.
Bottom line: we're in this together
The steps you take to protect yourself help protect employees, loved ones, neighbors, and even strangers. Getting through a pandemic isn't easy, so remember to check in with yourself and do all you can to prepare for additional waves of COVID-19.
{{cta('f4e0a608-39ea-417d-b584-6f33f2501a3c')}}
{{cta('5c7361a6-ec93-4a35-8123-722f527b1a33')}}