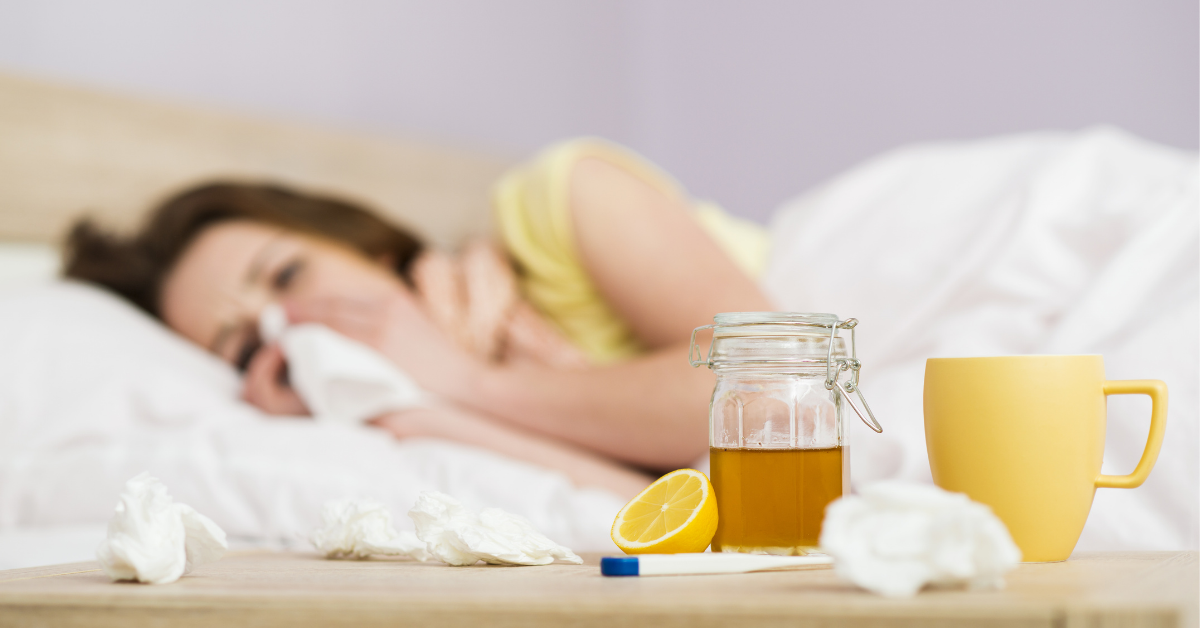 Influenza Season 2021-2022: Do We Know What to Expect?
Remember the flu? 
If you've put that infection on your mental back burner while dealing with the COVID-19 pandemic, you're not alone. The flu was pretty much out of sight in 2020.
Between September 2020 and August 2021, there were only a little over 2,000 lab-confirmed cases of influenza in the United States, according to the Centers for Disease Control and Prevention (CDC). According to the CDC, in a typical flu season in the U.S., we see more than 200,000 lab-confirmed cases of influenza, which is just a tiny fraction of the actual number of cases. In the 2019–2020 season, actual cases were estimated at 38 million.
However, last year's hiatus from the flu has many experts concerned about what the 2021-2022 season might bring- for the flu and other respiratory viruses. This winter could be a nightmare if we are battling COVID-19, a huge flu season, and a big RSV [respiratory syncytial virus] season.
Last year, flu season was barely an issue, but that is unlikely to happen again. Here's why. 
Lessons learned from last year's flu season
According to experts, last year's low level of flu transmission was due to the protective measures many took to reduce the spread of COVID-19. In a typical year, the U.S. sees between 12,000-61,000 flu-related deaths annually. During the 2020-2021 season, the U.S. saw 700 deaths from influenza. The main takeaway from these statistics is that we know that we can impact the way influenza is transmitted.
Why we may have a severe flu season ahead
For one, as COVID-19 vaccination, combined with pandemic fatigue, leads to less masking and social distancing, and as more people return to work and school in the fall, the stage is set for the flu to make a come back. 
And many experts fear it may come back with a vengeance. 
Second, the lack of exposure to the flu could make the population more susceptible to the virus when it returns. According to experts, even when you don't catch the flu, you are still often exposed to it. That exposure helps your immune system make antibodies that remember the virus and how to attack it.
Most of us will not have an antibody boost this year because of the lack of flu activity last season. Furthermore, children could be at a higher risk this year as many children under the age of two have never been exposed to the flu because they've stayed home throughout the pandemic. Even healthy adults may be affected by the lack of exposure. 
Will the flu follow other viruses now on the upswing?
We've already seen the impact that lack of exposure to a virus can have once COVID-19 restrictions loosen. The U.S. saw a significant uptick in summer colds, and RSV has also taken the opportunity to spread. In June 2021, the CDC issued a health advisory warning of a surge in RSV infections across southern states. Although RSV is usually mild, it can be severe for infants and older adults. RSV is circulating many months earlier than normal is a very concerning sign of things to come.
Predicting this season's flu strains
Last season's low number of flu cases is causing another issue: experts have less information to predict what strains might be circulating. 
According to the WHO's August 2021 influenza update, global flu activity has remained at lower than expected levels for this time of year, which they believe may be due to continued COVID-19 measures.
It's not all bad news. With fewer circulating flu strains, there is less chance for the virus to mutate, potentially translating into a more effective vaccine — at least at the start of the flu season.
Preparing early for this year's flu
Given that there will be a greater number of susceptible people coupled with kids going back to school, it could mean that the flu could peak early this year. Therefore, the CDC recommends that everyone six months or older get a flu shot, and they are urging people to get vaccinated by the end of October.
As the Delta variant, and others, continue to evolve, earlier preparations for this year's flu season will be critical. Considering the inventory issues faced in 2019 when COVID-19 first surged, having enough stock on hand of essential items in the early fall this year is a good idea. 
Safetec of America, Inc.
As a U.S. infection control, first aid & OTC manufacturer, we have been dedicated to leading the fight against preventable infections and cross-contamination for nearly 30 years. Driven by our firm commitment to high-quality products, we manufacture EPA-registered and over-the-counter (OTC) products in our FDA-regulated facility. With our shared vision of protecting people, we offer the very best value in complete product solutions to keep you, your employees, patients, and communities safe.
Safetec has inventory, production capacity, and fulfillment capabilities in place to sustain increased production of our line of surface disinfectants, SaniZide Pro 1 and SaniZide Plus spray and wipes, Instant Hand Sanitizer gel and spray, and SaniWash® Antimicrobial Hand Soap. View our line of Pandemic Control products HERE.
Sources:
https://www.everydayhealth.com/flu/will-we-be-walloped-by-flu-season-this-year/
https://www.cdc.gov/flu/about/burden/index.html
https://www.cdc.gov/flu/about/burden/2019-2020.html
https://emergency.cdc.gov/han/2021/han00443.asp