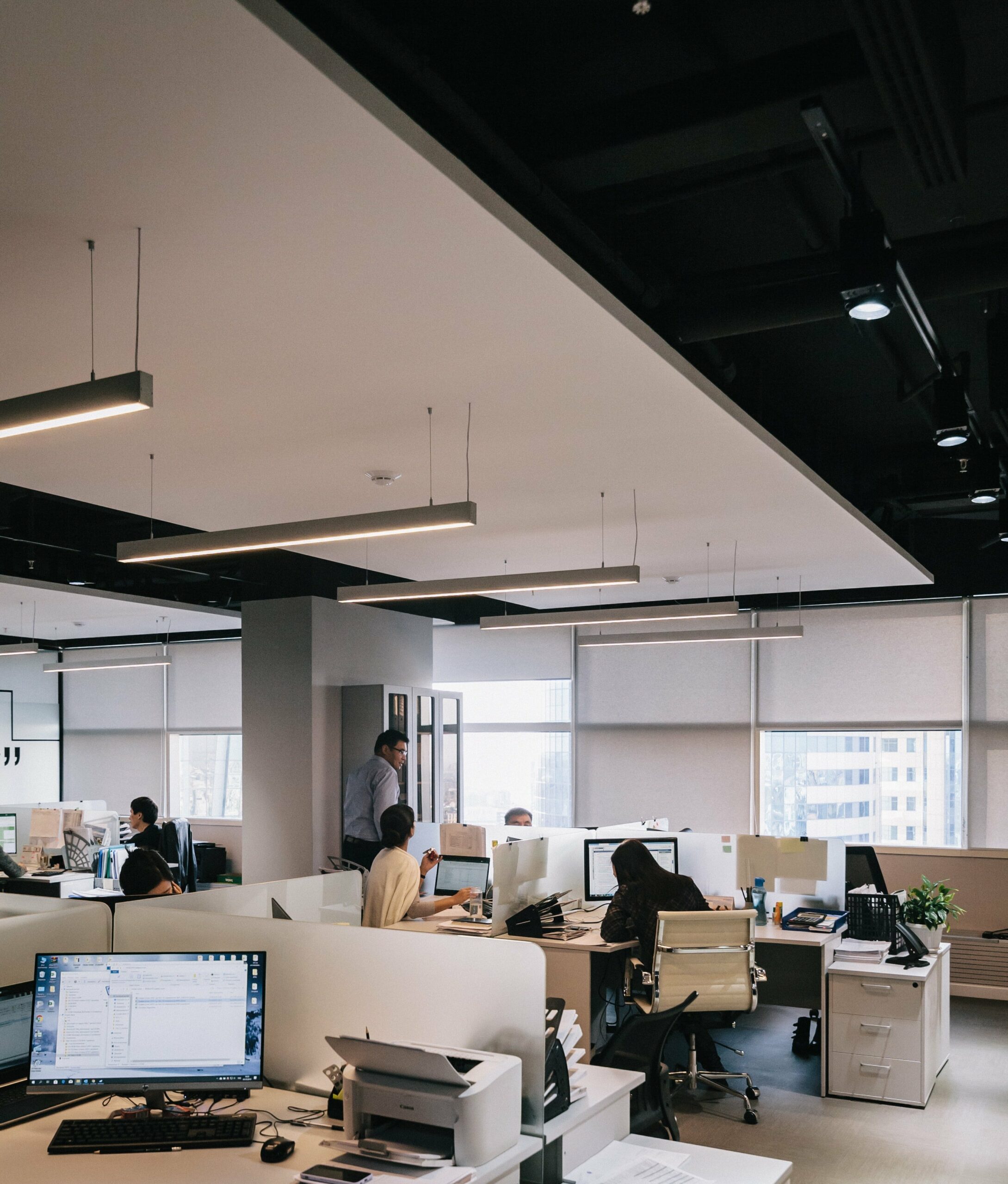 How to make your office safer during and after COVID-19
04/15/20
By Dana Szymkowiak
As the ultimate champions of a safe and healthy workplace, Safetec wants to help everyone stay healthy in the office. Whether you are currently in an office environment or preparing to reopen, let's cover the basics of maintaining a sanitary workspace during COVID-19 and beyond.
Before we jump in, it's always advised to wear disposable gloves while cleaning and disinfecting. This is, in addition, to frequently wash hands with soap and water for 20 seconds throughout the day.
Properly Disinfecting Hard Surfaces
This might seem obvious but hear me out. Not all disinfectant products are created equal and not following the directions on the packaging could render your efforts useless.
You'll want to practice routine cleaning of all high-touch surfaces (doors, elevator buttons, tables, desks, faucets, sinks, etc.)
• Clean the area with soap and water prior to disinfecting.
• Use EPA-Registered disinfectant- either spray or wipes such as Safetec's SaniZide Pro 1 product line.
• Make sure to follow the instructions on the package for safe and effective use.
• Most products recommend keeping the surface wet for a period of time (see product label) and have proper ventilation.


Clean and Protect Electronics
For electronics such as tablets, touchscreens, keyboards and remotes, you'll want to make sure you don't use harsh chemicals that can comprise the functionality of your electronic device.
• Follow the manufacturer's guidance for cleaning and disinfecting.
• If no guidance, use safetec's alcohol-based electronic wipes.
• Dry the surface thoroughly after cleaning.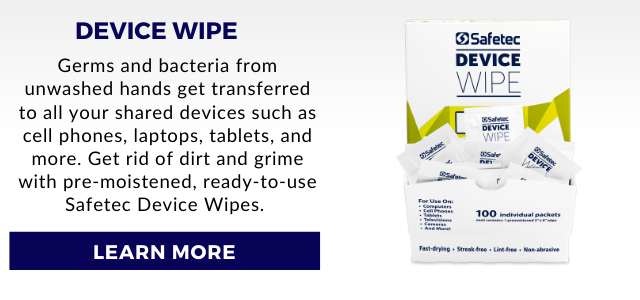 When Cleaning
• We can't say it enough, wash your hands often with soap and water for 20 seconds.
• Use Safetec's liquid hand sanitizer or hand sanitizing wipes (p.a.w.s.® Antimicrobial Hand Wipes) when soap is not available.
• Wear appropriate personal protection equipment (PPE) like disposable gloves and gowns for all tasks in the cleaning process, especially handling waste.
• Gloves and gowns should be removed carefully to avoid contamination.

Further considerations for employers
• Install sanitizer in all conference rooms, reception and common areas.
• Educate employees performing cleaning and trash pick-up to recognize the symptoms of COVID-19 and other transmittable illnesses.
• Develop policies and conduct training to all cleaning staff on proper protection. This should include when to use PPE, how to property wear, remove and dispose of it.
To maintain a healthy and safe workplace for all employees, we must consider, not only COVID-19 but also future pathogens. At Safetec, we've made it our life's work to help all our customers maintain the highest standard of infection control and first aid products.
Your company's safety and success are our mission. Safetec offers a full line of products to combat the spread of COVID-19 and other pathogens.
For more information on COVID-19, Visit the CDC website.