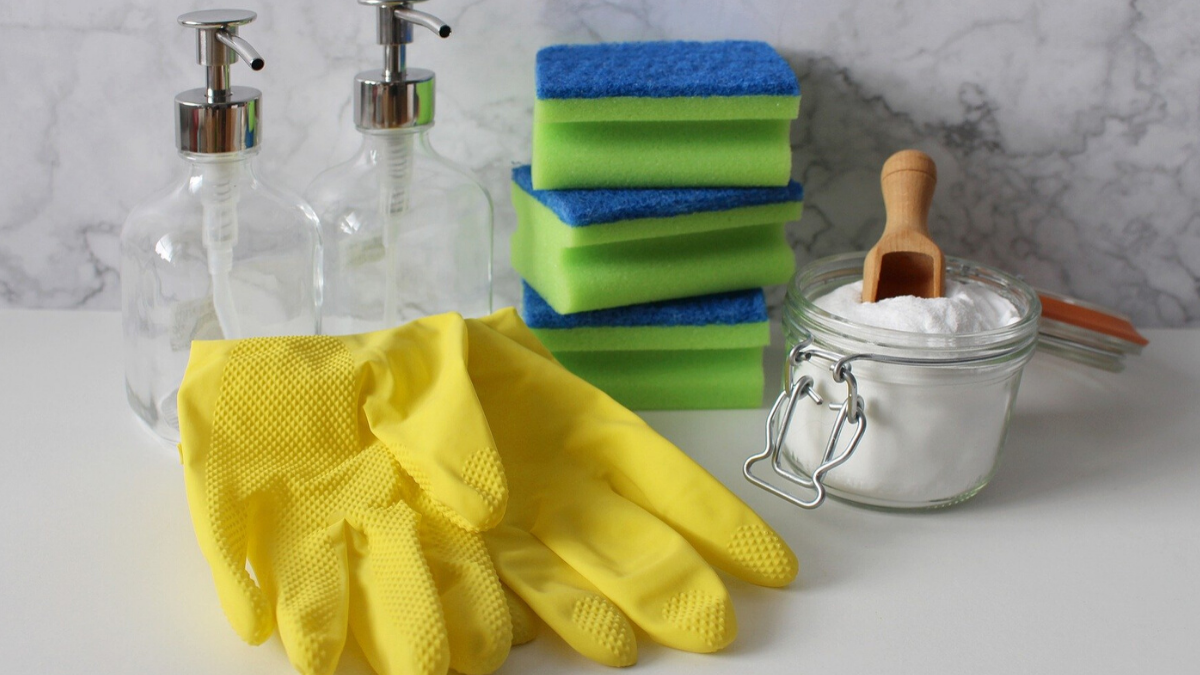 COVID-19 Cleaning: Do's and Don'ts of Surface Disinfecting
04/30/20
By Dana Szymkowiak
As we continue to face the global Coronavirus pandemic, we find ourselves taking the task of cleaning and disinfecting to new heights. With good reason, COVID-19 is transmissible through touching infected surfaces in addition to human-to-human transmission.
At Safetec, we are working in overdrive to bring you effective cleaning and disinfectant products that will keep your workspace or home safe to minimize the virus from spreading. Safetec has a full line of EPA registered disinfectants that are effective against COVID-19.
Before we dive into the Do's and Don'ts of disinfecting surfaces, lets quickly cover the difference between cleaning and disinfecting.
Cleaning
Usually, cleaning is performed with ordinary soaps or detergents mixed with water. We then use that solution to wipe household surfaces, removing dirt, grime, and germs. The keyword to focus on is "removing." Removing (or only moving germs from one surface to another if you're using the same cloth or sponge) is not the same as killing the virus or bacteria.
Disinfecting
Disinfecting refers to the use of chemicals to kill germs on surfaces (you'll want to make sure your disinfectant is EPA registered). This process doesn't necessarily clean dirty surfaces, but it will kill the germs living on that surface. Disinfecting a surface after you clean it will further lower the risk of spreading infection.
The CDC recommends cleaning and disinfecting high touch areas daily-at minimum. If someone in your home or workspace is ill, then the frequency of cleaning and disinfecting should be increased.
Do's and don'ts of cleaning and disinfecting
DO use waterproof disposable gloves while cleaning and disinfecting. Even if you wash your hands after cleaning, you need to wash them correctly (see hand hygiene tips). Save yourself the risk and wear disposable gloves.
DON'T reuse gloves. Remove gloves immediately after cleaning and dispose of them properly. If you were to reuse the gloves again, you could transfer the germs back onto the surfaces you just cleaned.
DO use the appropriate materials. Use an EPA registered disinfectant. Safetec's SaniZide Pro 1 Surface Disinfectant Spray & Wipes is a broad spectrum, EPA Registered surface disinfectant that combines cleaning and disinfecting in one simple step with its ready-to-use, alcohol-based hospital-grade formula. SaniZide Pro 1 is effective against the Novel Coronavirus on hard surfaces. Safetec also offers an alcohol-free option, SaniZide Plus® Surface Disinfectant Spray is a non-corrosive, EPA registered, quaternary ammonium compound. SaniZide Plus® (EPA Reg # 1839-83-67161) has demonstrated effectiveness against viruses similar to 2019 novel coronavirus (SARS-CoV-2) on hard non-porous surfaces. Therefore, this product can be used against 2019 novel coronavirus (SARS-CoV-2) when used in accordance with the directions for use against Hepatitis A virus on hard, non-porous surfaces. Refer to the CDC website (https://www.cdc.gov/coronavirus/2019-ncov/index.html) for additional information
DON'T mix cleaning solutions. Even household cleaning solutions, when mixed, can create a gas that could damage your nervous system causing damage to your eyes, lungs, skin, and even result in death.
DO follow the directions on the product label of the disinfectant. This step is critical to successfully disinfecting an area. Almost all surface disinfectants have a specific amount of time the solution needs to be left on the surface to be effective.
It's critical to understand contact time for disinfectant. Contact time is the amount of time the surface needs to remain wet with disinfectant to achieve the 99.9% kill claim.
DON'T use surface disinfectant on soft surfaces unless the label specifically states that its safe to do so.
DO wash your hands after cleaning and disinfecting. In today's world, you should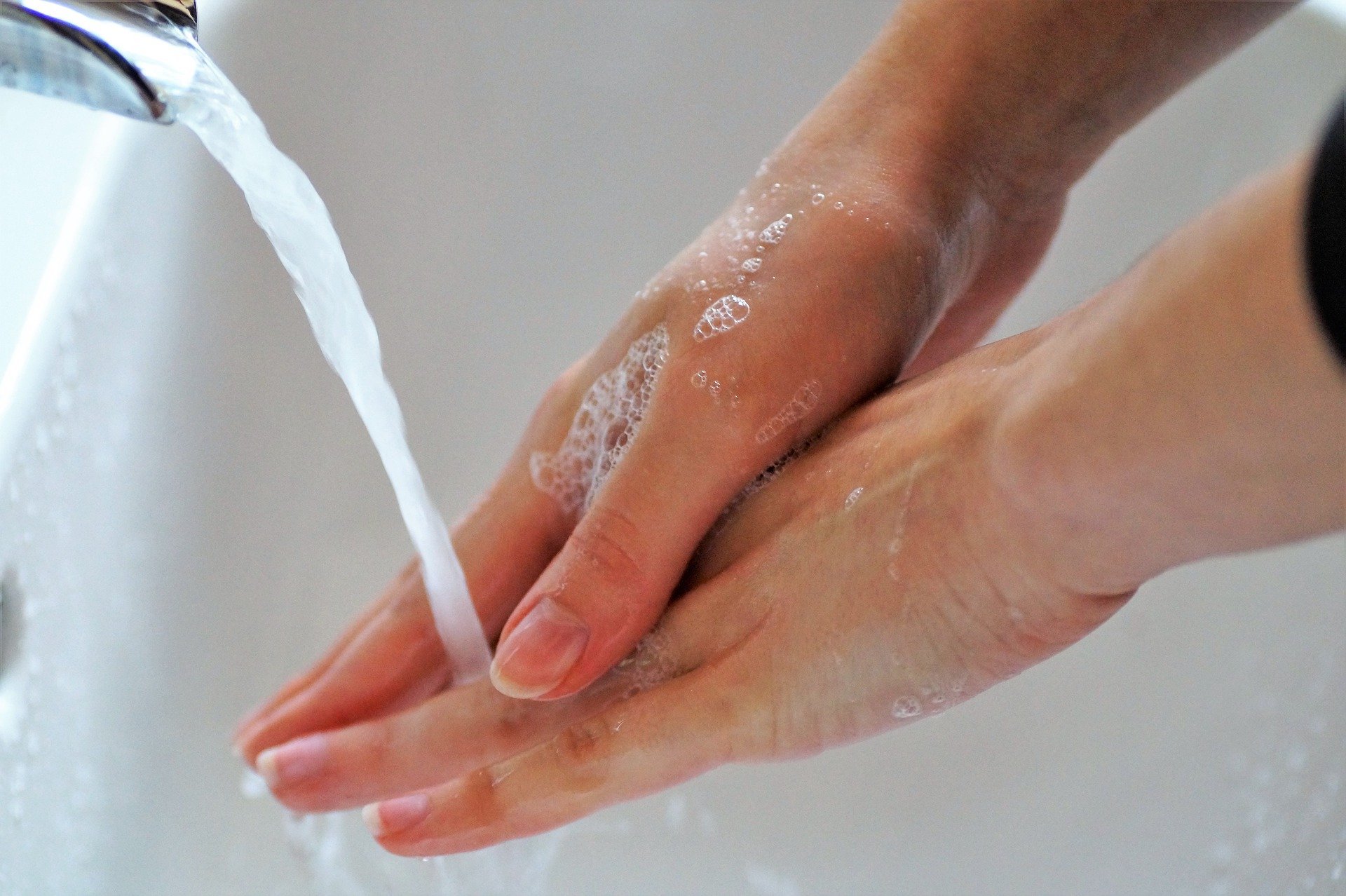 be washing your hands often but especially before touching your face or preparing food. Washing after cleaning will remove any germs or chemicals that have made it to your hands.
DON'T shake out your dirty laundry- something most of do without even thinking (think blankets and pillows). COVID-19 can live on fabrics for some time and is transmitted through the air. If the virus is lodged in your material, shaking the material can disperse COVID-19 into the air.
DO launder the items according to the manufacturer's instructions. If someone is ill, use gloves when handling dirty laundry.
These three processes are essential to the cleanliness and safety of your facility. It is crucial to understand the differences between cleaning and disinfecting, but it is more important to have the materials to carry out these tasks. Safetec manufactures top quality supplies to make sure your facility is clean, germ-free and compliant.
At Safetec, we strive to build long-lasting relationships with all of our distributor partners by providing high-quality products quickly and efficiently and giving our customers the one-on-one attention they deserve. If you are looking for a partner that will help your distribution company grow, Safetec is the perfect option.