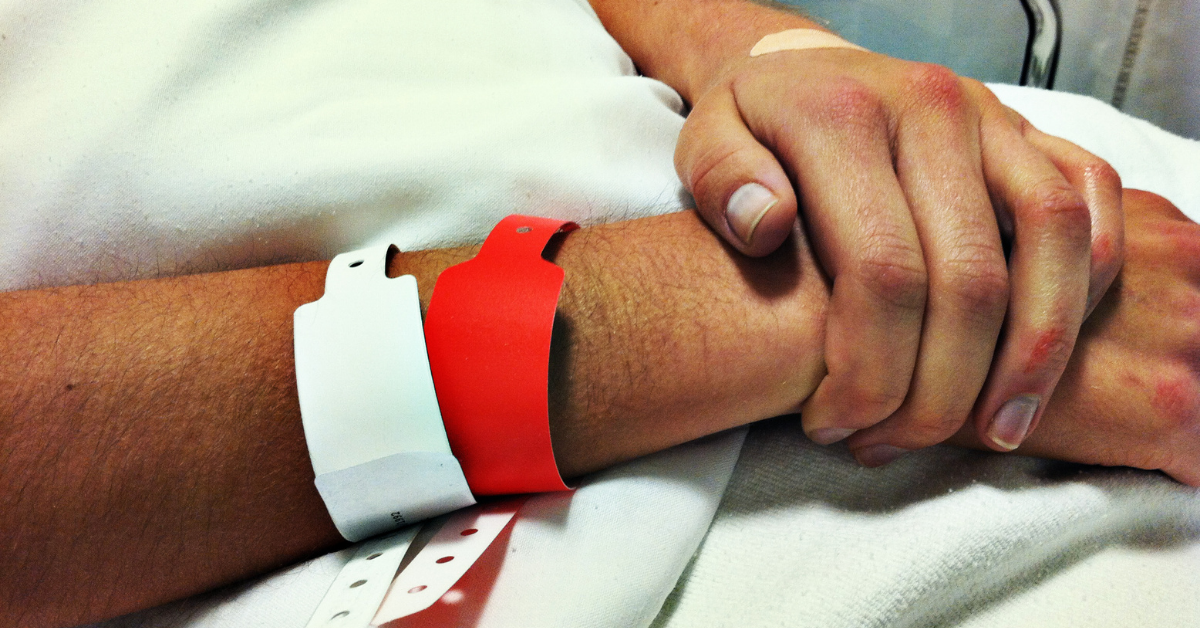 Healthcare at the Breaking Point and How You Can Help
As the Delta variant continues to sweep the country, we are experiencing a record number of cases since the pandemic began in March 2020. Hospitals bear the burden of this spike as the infected make their way into acute care settings, rapidly filling beds. Facilities around the country are experiencing such a demand for healthcare services that it has overwhelmed their capacity to provide. 
Already fraught with high volumes of patients, things could soon get worse for overextended healthcare facilities. Unfortunately, SARS-CoV-2, the virus that causes COVID-19, isn't the only respiratory pathogen circulating in our communities. As respiratory illness season creeps closer, illnesses like influenza, respiratory syncytial virus (RSV), rhinovirus, and others will stress an increasingly strained healthcare infrastructure. 
With the increased RSV infections beginning in April 2021 and persisting through the summer months, experts fear this is a stark foreshadowing of what is to come this winter. Coupled with the relaxation of COVID-19 precautions and the prediction of a severe flu season, health experts worry a "twindemic" will soon become a reality with the potential of coinfections. Such a "twindemic" could lead to more severe illnesses and a higher death rate, leading us to believe things may get worse before they get better.
A Quiet Year for the Flu in 2020
Just like COVID-19, the flu is a respiratory disease and is spread in the same way. Therefore, experts suspect that people's prevention measures to avoid COVID-19 infections were also effective in preventing the flu. However, the relaxation mitigation measures mean that the environment is becoming more inviting to non-COVID-19 respiratory diseases.
Staying Prepared this 
Respiratory
 Illness Season
One of the harshest realities we faced in the first year of the pandemic was how challenging it is for patients to receive the care they need when healthcare facilities face myriad challenges, including staffing shortages, burnout, and limited resources. As facilities continue to fight through the difficult circumstances brought on by the recent wave of COVID-19 infections, we need to also look ahead with an approach to deal with threats on the horizon and a willingness to adapt and prepare with the necessary tools to fight back.
Preparing for a long winter ahead
In preparation for what could be a devastating next few months, consider adopting the following practices in your facility:
Perform extensive screening of staff, patients, and visitors entering a facility to identify suspected illnesses promptly.

Review and become familiar with 

CDC's Isolation Precautions

 for respiratory illnesses.

Ensure cleaning and disinfection is performed regularly with EPA-registered products and have appropriate pathogen claims for respiratory viruses.

Have enough disinfection and hand hygiene products on hand to last you through the winter months.

Practice good respiratory etiquette and hand hygiene.
While navigating these unprecedented times, Safetec would like to take a moment to thank healthcare workers for all their efforts and hope the above recommendations help lessen the impact that the looming respiratory season has in store. We can all do our parts in our respective facilities to keep all who enter safe and, hopefully, keep this cold and flu season at bay.
Your Partner in Infection Prevention Since 1992
As a U.S. infection control, first aid & OTC manufacturer, Safetec of America, Inc. has been dedicated to leading the fight against preventable infections and cross-contamination for nearly 30 years. Driven by our firm commitment to high-quality products, we manufacture EPA-registered and over-the-counter (OTC) products in our FDA-regulated facility.
At Safetec, our continued goal is to fill every order on time and help protect those on the front lines when they need it. We have taken significant steps to expand our capacity to meet exponential demand while having plenty of inventory on hand to ensure there are never any gaps in the supply chain.
Check out our full line of infection control products HERE.
Sources:
https://www.cdc.gov/surveillance/nrevss/rsv/natl-trend.html
https://www.upmc.com/media/news/083121-roberts-flucovid-medrxiv