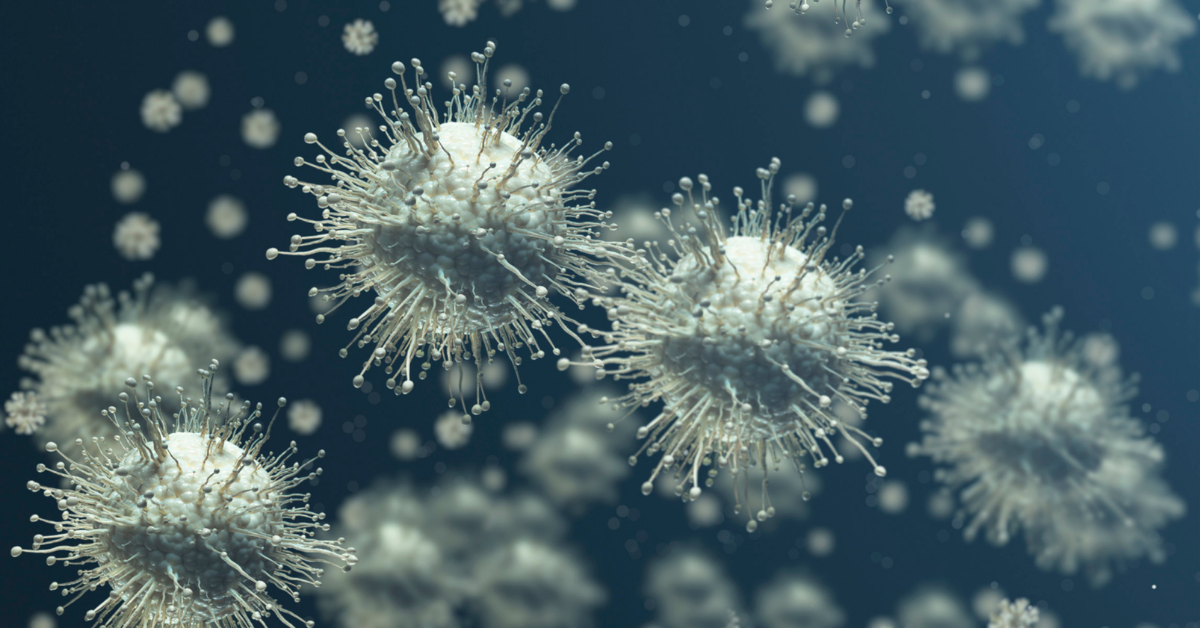 Facts About the Flu You Should Know
11/18/21
By Dana Szymkowiak
It's that time of year again when sniffles and coughs echo through the cold winter air. But, for some patients, it's more than just a winter cold; it's the flu.
The flu (influenza) is a contagious respiratory disease caused by influenza A or B viruses that attack the body by spreading through the upper and/or lower respiratory tract. Since 2010, the Centers for Disease Control and Prevention (CDC) estimates that influenza has resulted in between 9.2 and 35.6 million illnesses in the United States.
Most people who get the flu recover without complications in about one to two weeks, but some flu-related complications are also life-threatening and especially dangerous for young children and people 65 years old and up. Some flu-related complications are also life-threatening.
While many people get the flu at least once in their lifetime, you might not know everything about this illness. Here are some facts about the flu you should know.
Flu season can last into May.
When you think about the flu virus, you may assume that it only strikes in the winter. Although we start to see the flu come around in October and November and peak throughout December to February, the flu virus can linger until May. 
The flu is contagious before symptoms start.
A person can be exposed to the flu and not develop symptoms for a few days. In fact, according to the Centers for Disease Control and Prevention (CDC), you can infect someone with the virus days before your symptoms start. However, those infected with the flu are most contagious within the first three to four days of becoming ill, although you may remain contagious for up to five to seven days after becoming sick. Therefore, to best protect yourself and others from the flu, handwashing, hand sanitizing, and distance is recommended.
A fever is not the "tell-tale" symptom. 
Fever is the most common symptom and is often used to differentiate between a cold and the flu. Other flu symptoms are body aches, headaches, fatigue, runny nose, cough, or sore throat. Of course, symptoms are different for everyone. They may make it seem like a cold, but the symptoms are typically more severe with the flu.
The flu can live on surfaces.
According to the CDC, the flu virus can "live" on some surfaces for up to 48 hours. Therefore routine cleaning and disinfecting is highly recommended to reduce the spread. Anything that is frequently touched can be a threat. On the other hand, the virus can only live for about 15 minutes on tissue, such as human skin.
The flu is a serious virus
. 
The CDC estimates that flu has resulted in 9 million – 41 million illnesses, 140,000 – 710,000 hospitalizations, and 12,000 – 52,000 deaths annually between 2010 and 2020.
Serious complications can include bacterial pneumonia and sepsis. The flu virus can also worsen chronic conditions such as congestive heart failure, asthma, and diabetes and lead to heart attacks and stroke.
The takeaway
The flu can range from mild to severe, so you must recognize symptoms early and start treatment to avoid complications. The more you understand about the virus, the easier it'll be to protect yourself, your employees, and your community.
Safetec of America, Inc.
As a U.S. infection control, first aid & OTC manufacturer, we have been dedicated to leading the fight against preventable infections and cross-contamination for nearly 30 years. Driven by our firm commitment to high-quality products, we manufacture EPA-registered and over-the-counter (OTC) products in our FDA-regulated facility. With our shared vision of protecting people, we offer the very best value in complete product solutions to keep you, your employees, patients, and communities safe.
Safetec has inventory, production capacity, and fulfillment capabilities in place to sustain increased production of our line of surface disinfectants, SaniZide Pro 1 and SaniZide Plus spray and wipes, Instant Hand Sanitizer gel and spray, and SaniWash® Antimicrobial Hand Soap. View our line of Pandemic Control products HERE.
Sources:
https://www.healthline.com/health/flu/10-facts-you-should-know
https://www.tomorrow.io/weather/blog/things-you-didnt-know-about-the-flu/
https://www.cdc.gov/flu/about/burden/index.html#:~:text=CDC%20estimates%20that%20flu%20has,annually%20between%202010%20and%202020.