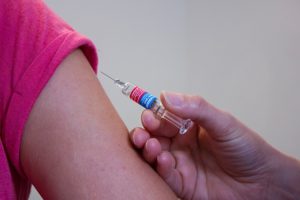 August is National Immunization Awareness Month
08/01/16
By Dana Szymkowiak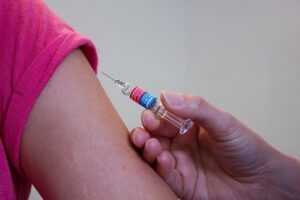 Did you know that there is an entire month designated to immunizations? If not, we have all of the information that you have been missing out on for all these years. National Immunization Awareness Month (NIAM) is held each and every August to raise awareness of the importance of vaccinations for people of all ages. NIAM is sponsored by the National Public Health Information Coalition (NPHIC).
NPHIC, in collaboration with CDC's National Center for Immunization and Respiratory Diseases, developed communication toolkits to help you communicate about vaccines for various audiences. You can follow NPHIC's Twitter Account each week of #NIAM16 where they will focuses on a different stage of the average person's lifespan. The schedule is as follows:
Adults (Aug. 1-7)
Pregnant women (Aug. 8-14)
Babies and young children (Aug. 15-21)
Preteens and teens (Aug. 22-28)
How can National Immunization Awareness Month make a difference in your life? We can all use this month to raise awareness about vaccines and share strategies to increase immunization rates with our community. Begin by talking to friends and family members about how vaccines aren't just for kids -people of all ages can get shots to protect themselves from serious diseases. Work on encouraging people in your community to get the flu vaccine every year, not just once every few years. You can also invite a local doctor or nurse to speak to parents about why it's important for all kids to get vaccinated, and then host a vaccine clinic for your community so no one needs to go far to get their shot.
References:
https://www.cdc.gov/vaccines/events/niam.html
https://healthfinder.gov/nho/Augusttoolkit.aspx