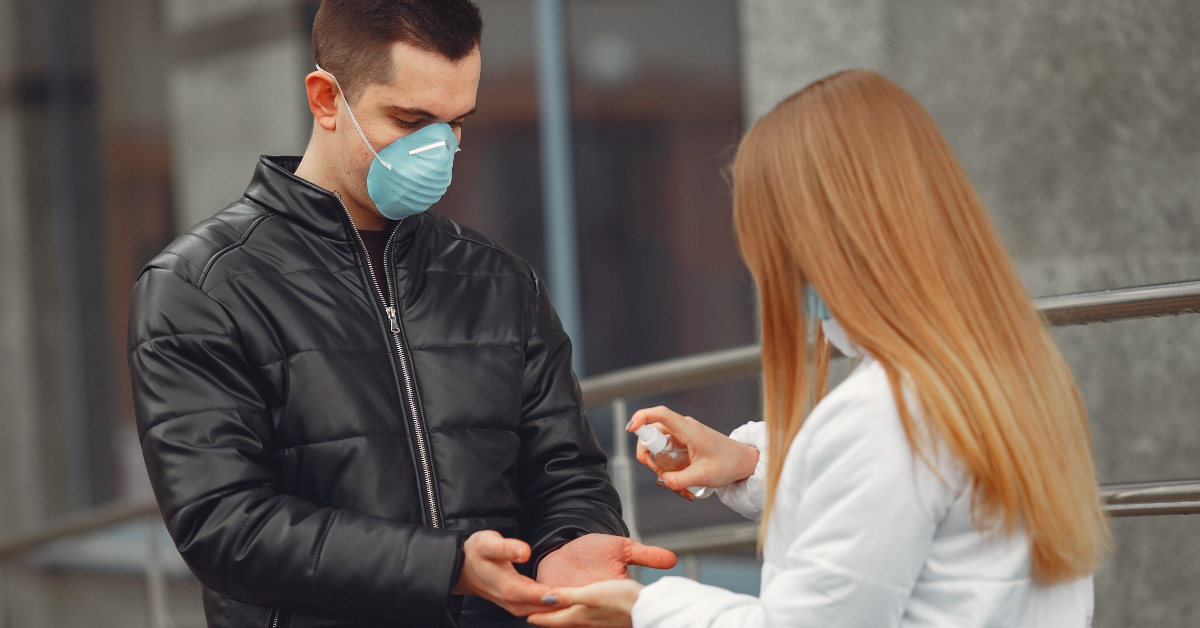 Can COVID-19 Precautions Impact the 2020-2021 Flu Season?
12/17/20
By Dana Szymkowiak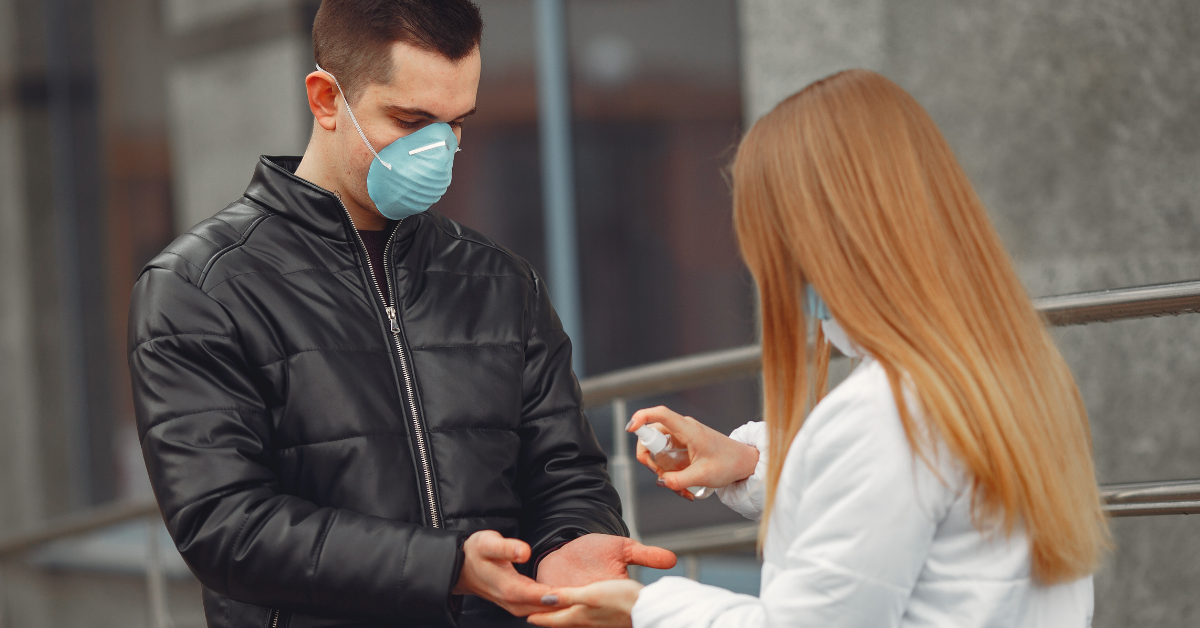 It's been over 100 years since the last major pandemic swept the world, forcing protective measures and human behavior changes to curb the spread. The COVID-19 pandemic continues to bring tragedy and changes to our everyday lives.
As the cold and flu season heats up in the northern hemisphere, the US sees a resurgence of positive COVID-19 cases, seemingly confirming experts' fear of the second wave in fall and winter coinciding with seasonal respiratory illnesses.
The foundation of the fight against COVID-19 is the efforts to alter human behavior, movement, and social interaction. Wearing a mask, practicing good hand hygiene, social distancing, and routine cleaning and disinfecting surfaces are used to slow or eliminate the possible spread of COVID-19. There is a silver lining to all of this: the same techniques we use to slow the spread of COVID-19 also helps control other illnesses transmitted by droplets.
Why masks matter
According to experts, droplet transmission is why mask-wearing is so important. The common cold and influenza are both believed to transmit through larger droplets. Even homemade masks act as a barrier that stops larger droplets from traveling as far once exhaled, minimizing the risk of spread.
Effective Hand Hygiene
Let's be honest. Limiting the spread of infectious disease is in your hands. Literally. Handwashing correctly with soap and water or using hand sanitizer with at least 60% alcohol when soap and water are not available removes germs from hands. This helps prevent illness because people frequently touch their eyes, nose, and mouth without even realizing it, giving germs an easy route into your body. Also, germs on your hands can transfer to other objects, like handrails, tabletops, or doorknobs, and end up on another person's hands. According to the CDC, handwashing can prevent about 30% of diarrhea-related sicknesses and about 20% of respiratory infections.
Heightened disinfection of surfaces
Increased cleaning and disinfecting have their role in the prevention of colds and the flu. Germs cannot move on their own; they depend on people, the environment, or objects to move. Frequent disinfection of surfaces, especially frequently touched surfaces, helps protect you from COVID-19 , the flu, and common colds.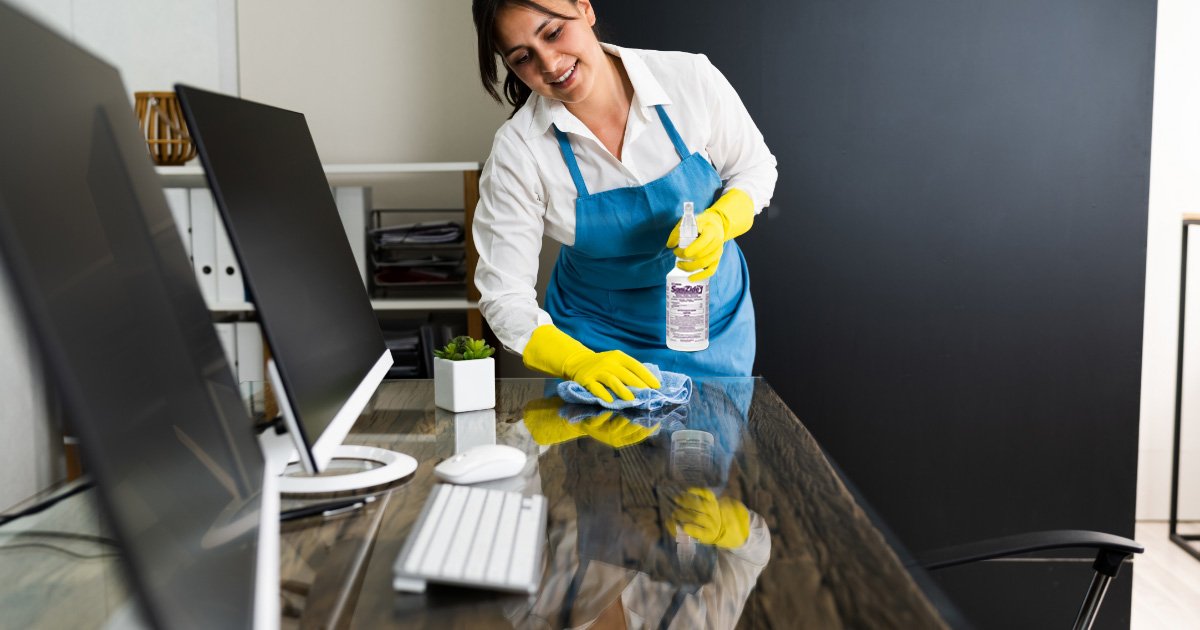 Other measures that protect
The flu, common cold, and COVID-19 are all spread through droplets, which carry germs short distances (within approximately 6 feet). Social distancing and limited gatherings will have an impact on the spread of the flu and colds.
New policies regarding sick time and staying home when sick, even with minor symptoms, will make spreading a cold or the flu to those outside your household minimal. Staying home because of a cold pre-COVID-19 was not a priority. With such a heavy emphasis on self-quarantine and symptom monitoring, more people with a cold or the flu will not be out and about spreading germs.
The Takeaway
The same measures that protect you from COVID-19 also protect you from the flu and the common cold. This year may not have been full of silver linings and good news; however, the changes we've adapted to human behavior and hygiene standards could impact the spread of other respiratory illnesses this year and well into the future. Mask wearing, hand hygiene, heightened disinfection, and physical distancing all play a role in avoiding the cold and flu, and COVID-19.
Why Choose Safetec?
Since its inception in 1992, Safetec of America remains dedicated to reducing preventable infections with our FDA regulated infection control, first aid & OTC, and personal care product lines.
Safetec continuously invests into our three facilities, upgrading equipment, and, most importantly, our people.
Throughout the COVID-19 pandemic, we've worked hard to get customers the products they need. To learn more about Safetec and how we are investing in the future of infection control,
click here
.

Sources:
https://www.cdc.gov/handwashing/why-handwashing.html
https://www.healthline.com/health-news/covid-19-safety-protocols-will-also-protect-you-from-colds-flu