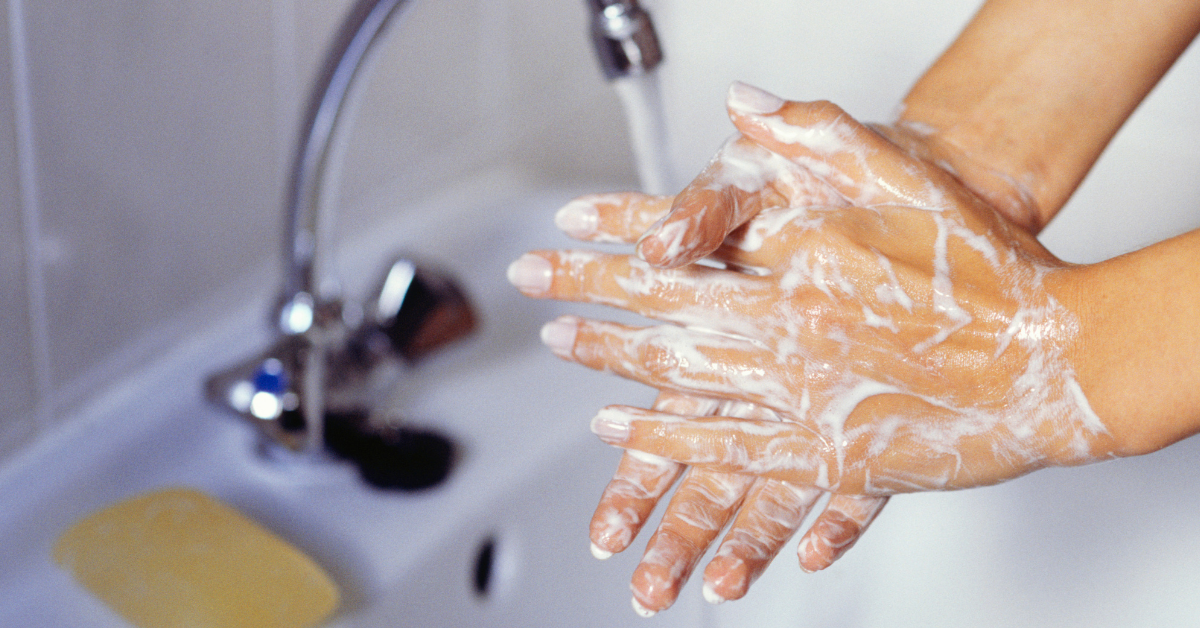 Keep your hands healthy while washing them often
11/05/20
By Dana Szymkowiak
The COVID-19 pandemic has shone a bright light on the importance of handwashing often and adequately. With the pandemic still in full swing and rolling into cold and flu season, washing your hands frequently is still the most effective way to prevent the transmission of infections.
While handwashing is the first line of defense against illness, it is not without its drawbacks. One major downside to washing hands often is the red, chapped, and rough hands you've, no doubt, experienced. During the winter, the humidity in the outside air plummets. Inside, things are even drier, thanks to indoor heating. Adding the cold winter air with increased handwashing is a recipe for dehydrated, cracked, and bleeding hands.
As we continue to wash our hands in the winter months ahead, we'll share some tips to keep your skin healthy.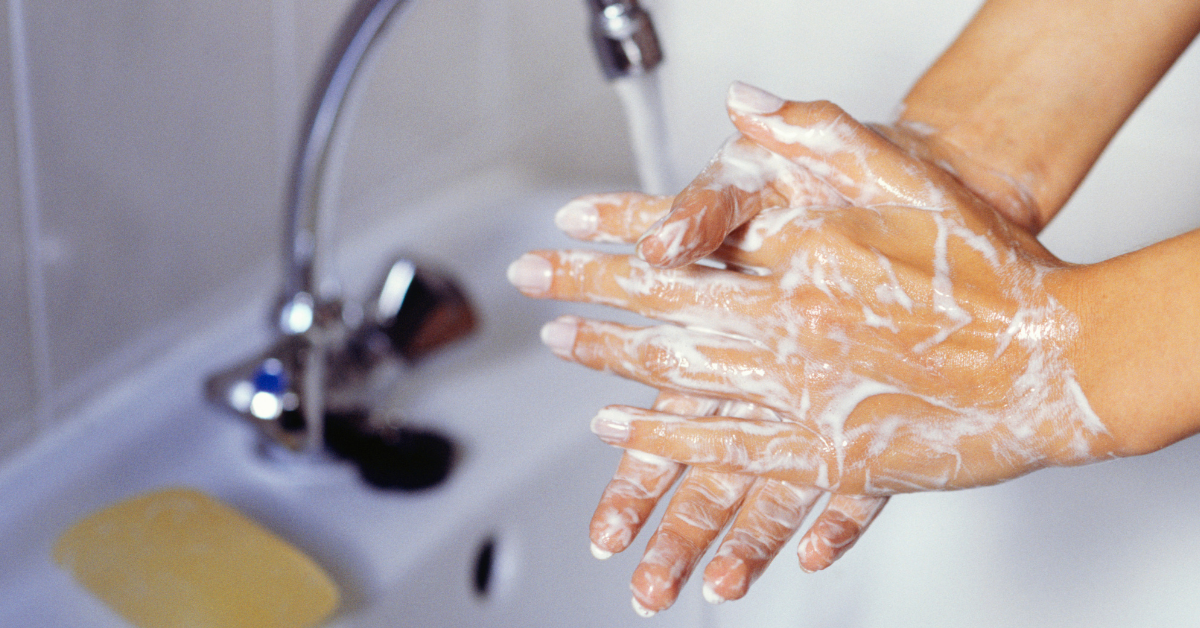 Wash with warm water
When the temps outside drop, it's tempting to wash your hands with hot water. However, hot water is more likely to strip your natural skin oils more quickly while not impacting efficacy. Instead, use lukewarm water with plenty of soap.
Use moisturizing soap
Soaps can strip the skin and cause them to be dry and cracked. Use soap with moisturizing ingredients in it and try to avoid soap bars. The binders that hold a bar of soap together naturally have a high PH, which will cause dryness. Instead, try a liquid soap and try not to be too aggressive when cleaning your hands.
Apply moisturizer after washing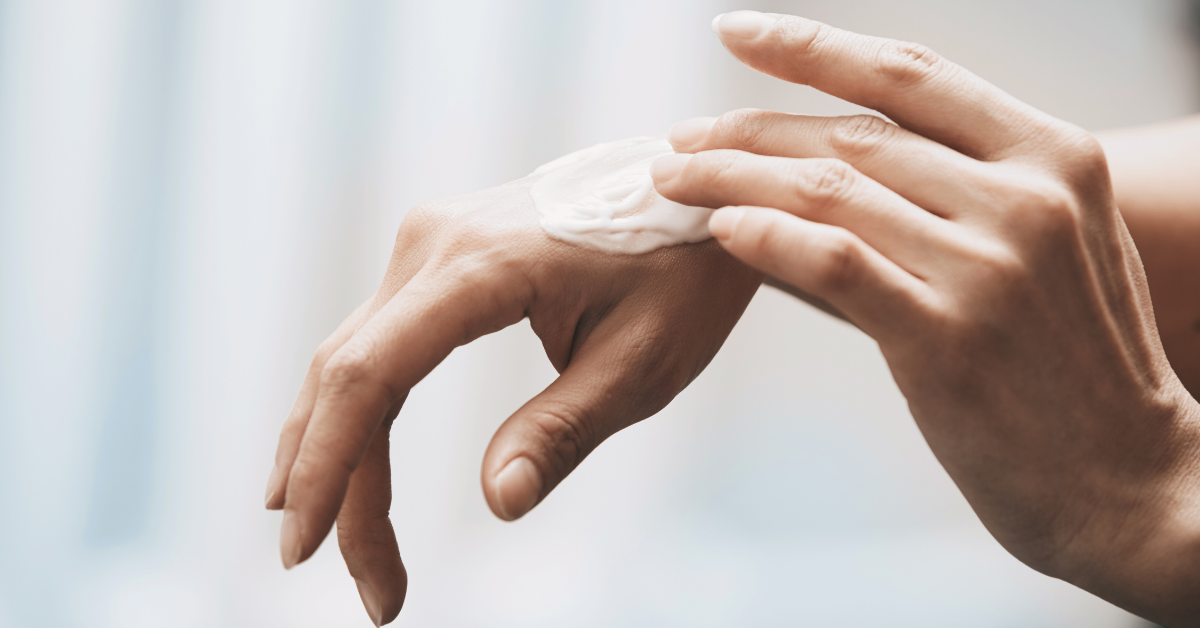 While the skin is still damp, apply a moisturizer to lock in moisture. In the daytime, opt for a thinner hand cream or lotion and use 5-6 times a day. At night, go for the deep penetrating creams or ointments that will soak in and hydrate your skin overnight. You can even take it up a notch and sleep with gloves over your hands to keep the moisturizer in touch with the skin overnight. Choose a thick, rich moisturizer in a formula that contains heavier ingredients such as dimethicone, cocoa or shea butter, or beeswax.
Substitute hand sanitizer for soap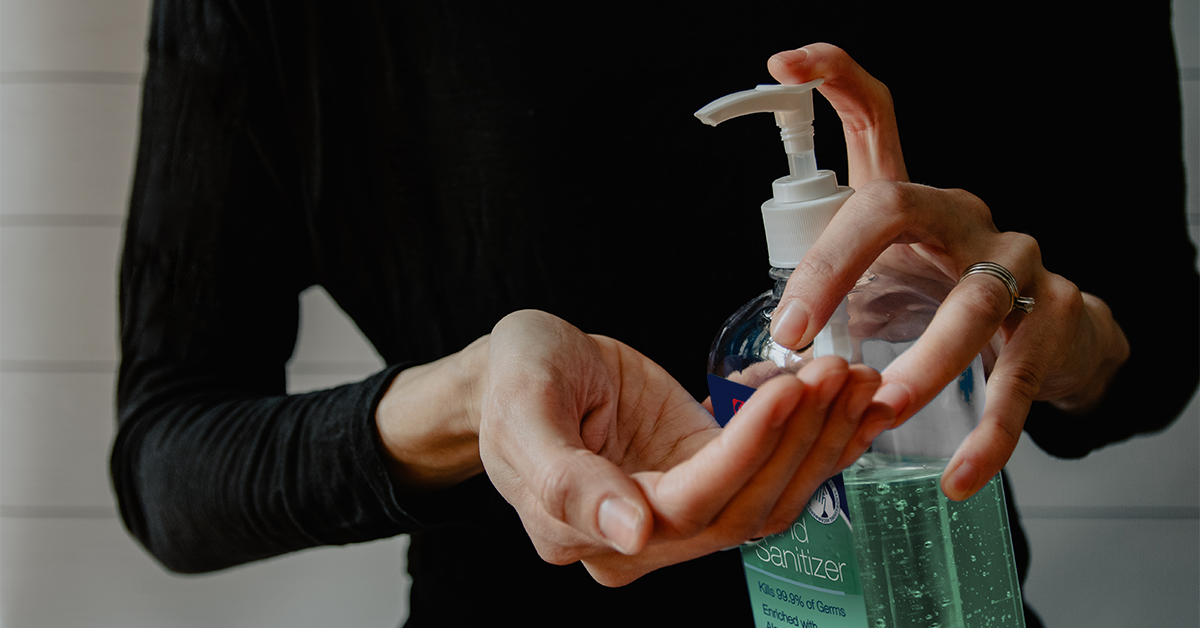 If you've got severely dry hands or you wash your hands a dozen or more times a day, substitute soap-and-water sessions for a hand-sanitizing gel or wipes. Temporarily use hand sanitizer to limit handwashing while the skin recovers (but not before eating, after going to the bathroom, or when hands are visibly soiled-these should all involve handwashing).
Not all sanitizers are created equal so make sure to note the ingredients. According to the CDC, using a hand sanitizer with at least 60% alcohol can help you avoid getting sick and spreading germs to others. Try to find a brand with a moisturizing agent like aloe vera to prevent further damage to your skin.
Blot dry
When drying your hands, blot, don't wipe to prevent micro-abrasions on the skin. Paper towels are best, but if you use cloth, you should have your own cloth that you change out every three days. Make sure hands are thoroughly dried, as germs are more easily transferred on wet hands.
If your skin is healthy, the "basic care" tips above should be enough to get you through until spring. If your hands are painful, cracked, and bleeding and do not respond to these measures, it might be time to call a dermatologist.
A US manufacturer for nearly 30 years
Safetec of America is a US manufacturer of infection control, first aid & OTC and compliance products located in Buffalo, NY. Safetec manufactures a line of personal care items that meet the CDC handwashing recommendations as well as lotion and lip balm to keep skin and lips soft all winter long.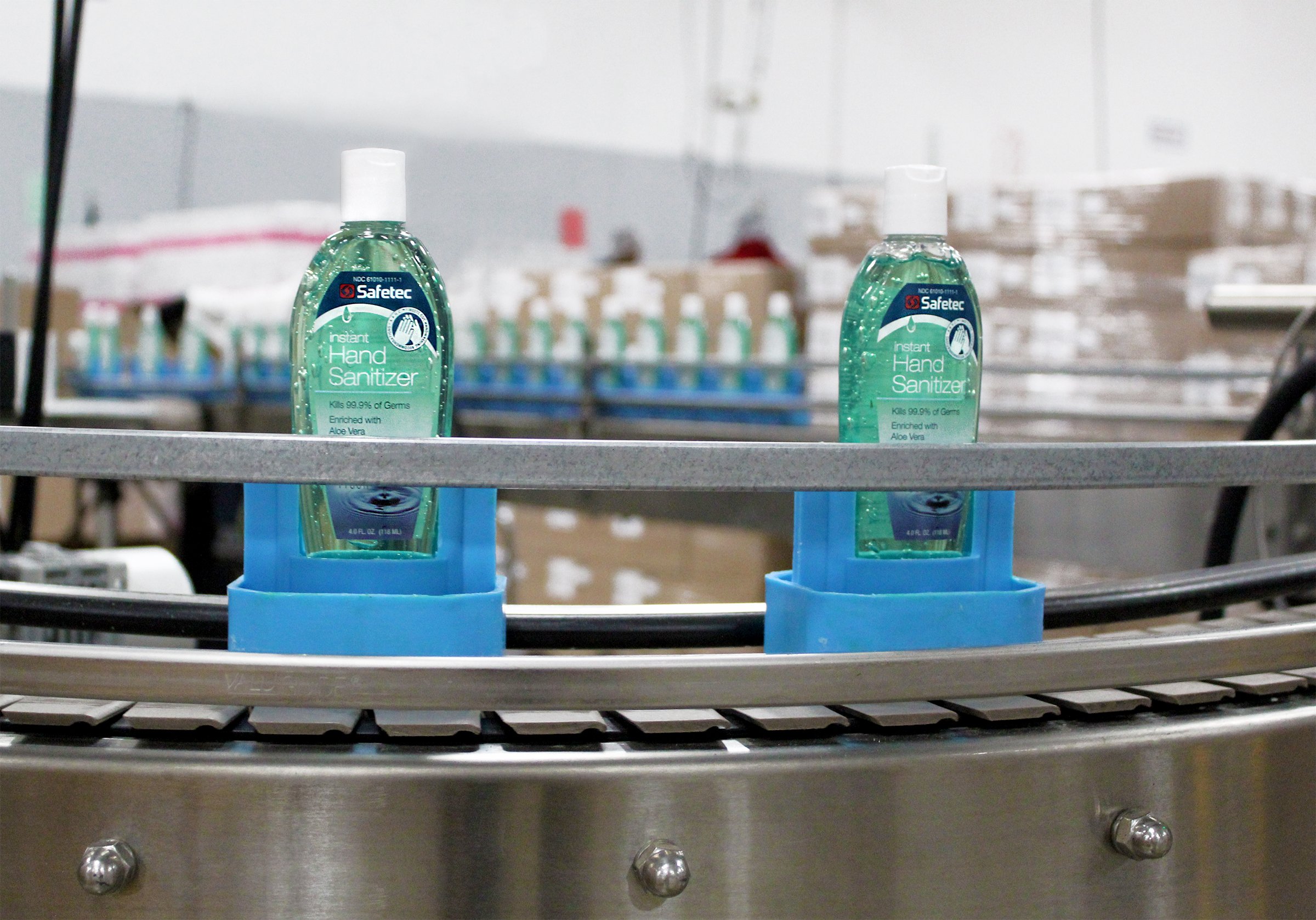 Safetec Instant Hand Sanitizer is formulated with an enriched moisturizing agent to condition and preserve the skin's health while preventing the spread of germs. p.a.w.s.® Antimicrobial Hand Wipes kills 99.99% of germs and is formulated with 66.5% ethyl-alcohol and aloe vera to add moisture with each use. SaniWash® Antimicrobial Hand Wash contains 0.6% PCMX for antimicrobial action and aloe vera to add moisture with each use.
A passion for effective, safe, and high-quality products has guided us in everything we do at Safetec. As a trusted infection control and first aid OTC product manufacturer for nearly 30 years, Safetec strives to keep people safe from infectious disease. Our team follows exemplary quality control procedures when developing and manufacturing products and complies with the FDA Code of Federal Regulations and EPA guidelines.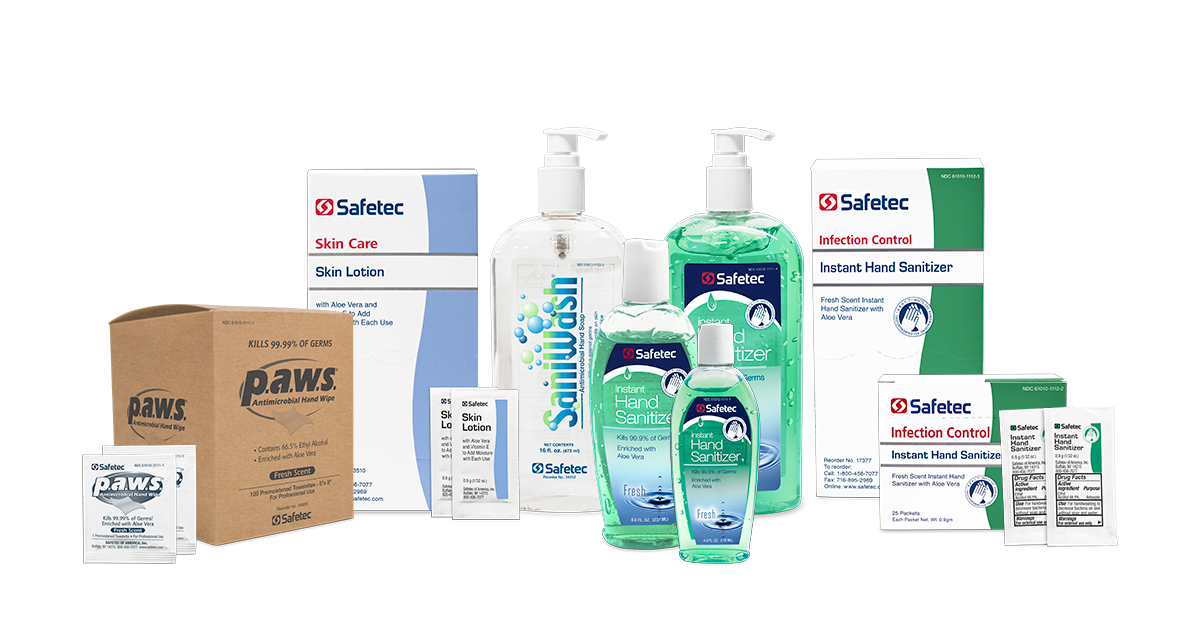 Sources: https://www.skincarephysicians.net/blog/skin-care/four-tips-to-avoid-dry-uncomfortable-hands-this-winter/
https://www.medicalnewstoday.com/articles/321212#11-home-remedies
https://www.healthline.com/health-news/how-to-keep-your-skin-healthy-while-washing-your-hands-often#5.-Use-skin-balm