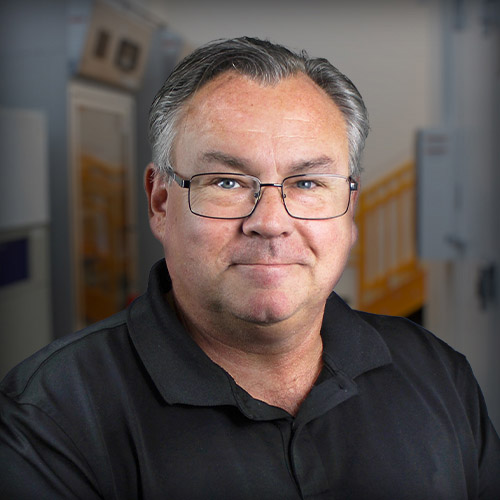 Quality / Regulatory
Paul Leiner
Quality Manager
Paul is a dedicated and experienced professional who brings knowledge and skills to his position at Safetec. He began his educational journey at Niagara County Community College and later pursued further studies at Buffalo State. Paul's educational background has played a vital role in shaping his capabilities and effectiveness in his current role. Focusing on interacting positively with people and being adaptable, Paul excels in building strong relationships and collaborating effectively within teams.
With over 35 years of experience in highly regulated industries, including sterile injectable pharmaceuticals, topical pharmaceuticals, OTC drug products, cosmetics, and oral care, Paul brings diverse knowledge and skills to Safetec. Having spent almost 50% of his career in Operations/Manufacturing and the other half in Quality, both in QA and QC roles, Paul's unique perspective allows him to approach challenges with a well-rounded understanding of the industry.
Paul has a knack for construction, handyman, and DIY activities outside of work, particularly enjoying tasks such as drywall installation, plumbing, and electrical work. In his spare time, he selflessly lends a hand to friends and neighbors, taking on jobs that regular contractors might not accept. Additionally, Paul cherishes his time with his wife, Sue, and their beloved rescue cat, Doris Day.
Paul's adventurous spirit shines through, traveling extensively, visiting 38 states, 19 countries, and four continents, mainly during his time in the US Army and US Air Force. At 19, he even worked with nuclear weapons during his year-long assignment in Turkey. Beyond traveling, Paul's enthusiasm for the holiday season is evident as he decorates his house like Clark W. Griswold, albeit with a tasteful touch. With approximately 8,000 lights, he waits for snowfall before climbing up the roof, adding an extra dose of excitement to the process.
What drew Paul to Safetec was the company's renowned reputation in Western New York and, most importantly, the people. The positive feedback and recognition of Safetec's excellence motivated him to join the team and contribute to the company's success. Paul thrives in an environment where he can collaborate with like-minded professionals who share his commitment to Quality and regulatory compliance.