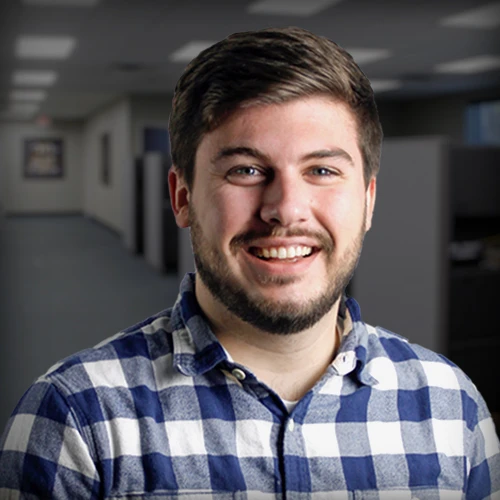 Sales / Marketing
Matt Vizzi
Sales & Marketing Strategist
As our Sales and Marketing Strategist, Matt splits his time between the two departments serving as the bridge between sales goals and marketing messaging. Matt is responsible for forecasting sales growth, account management, CRM management, marketing content planning, video production, and email ideation. 
His favorite part about working at Safetec is the endless capabilities we have for manufacturing. There are so many diverse projects to work on; it makes every day different. 
Matt is a recent college grad, attending Niagara University, where he studied Communication and Spanish Language Studies. While attending college, Matt founded a student newspaper called the "Niagara Wire." 
In the summer, Matt loves hiking and rollerblading. In the winter, he trades his hiking boots for his skis or snowboard. He recently built his computer and loves to learn about technology. Matt's large and close-knit Italian family gets together often for family dinner.
Fun Facts:
Just bought his first house and is planning a full DIY remodel

Has played the piano since he was 5 years old